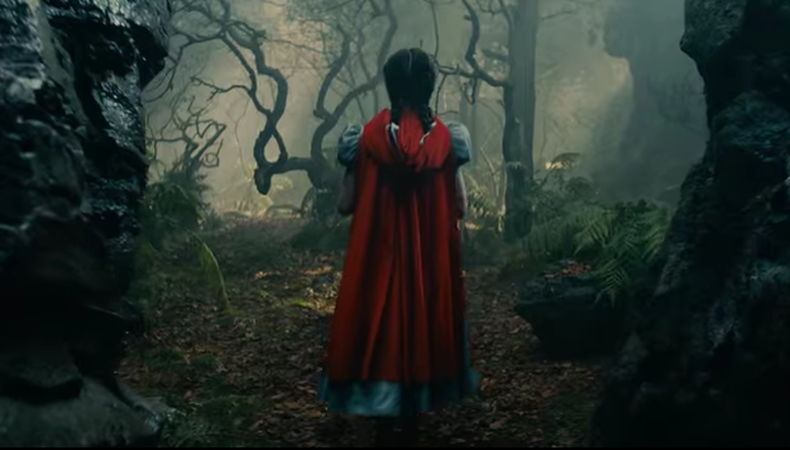 As they say, if the glass slipper fits! There was more than just one fairytale unfolding in a recent Manchester Royal Exchange production of "Into the Woods" when audience member Melissa Bayern made her professional theater debut as the Witch. Vet British actor Gillian Bevan was originally cast in the role, but when she fell ill and dance captain Rachel Goodwin was forced to fill in (script in-hand), Bayern leapt at the opportunity to step into Bevan's shoes and left her contact info for director Matthew Xia at the door.
Having just played the Witch in a theater course with the Royal Welsh College of Music and Drama, the material was fresh. "It was a case of, 'Is there a doctor in the house,' except it was, 'Is there a witch in the house?' " she recently told The Stage.
The theater publication reports that Bayern first heard back from Xia politely declining her offer, saying Bevan was expected to be in better health shortly, so Bayern returned to London. The next day, however, she got a call asking her to play the part. Working on just five hours' rehearsal, she went on to play the Witch that evening and for six other performances between Jan. 6 and Jan. 10.
"Wishing Gillian a very speedy recovery and thanking this absolutely fantastic and unimaginably wonderful cast, crew, and team for making me feel at home and as comfortable as I possibly could in this whirlwind! What a day!" Bayern posted to Facebook that evening.
According to Xia, the young actor proved to be the perfect—if unconventional—emergency replacement.
"Melissa was stepping in to cover one of Sondheim's biggest characters, with just five hours of rehearsal," Xia told The Stage. "She did an amazing job, as did the rest of the company and team, who were all incredibly adaptive and supportive… The inimitable Gillian Bevan is now back for our final week, but we will always be extremely thankful to Melissa and her enterprising decision to leave her telephone number… It's almost a fairytale in itself."
Bayern proves that opportunity can present itself in the most unlikely places!
Inspired by this post? Check out our audition listings!