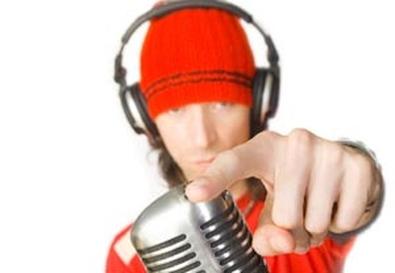 The audio book business has been booming, as has actors' interests in working as narrators in this field. I recently spoke with voiceover greats Pat Fraley and Marc Cashman, who shared their wisdom about this booming business.
Fraley
has been producing and performing audio books for 25 years. He teaches how to perform in and work the audio book market, and dozens of his students have gone on to work professionally. This year six of his former students are up for Audie Awards (the Oscar of audio books), which has also honored Fraley with multiple nominations and wins.
Cashman
, according to his website, is one of the few voice-acting instructors in the United States who works on "both sides of the glass" as a Clio Award–winning radio and TV commercial producer, casting director, copywriter, and voice actor. Cashman was voted one of Audiofile Magazine's Best Voices of 2008 in the nonfiction and culture category and has won Publishers Weekly's Listen Up Award. As a voice actor, he has 25 years of studio experience and 50 audio books to his credit.
It's important for an actor to have studied advanced acting and taken voiceover classes before he or she enters the audio book field. Fraley explains the challenge of this work: "Is audio book narration reading, acting, or performing? An excellent narrator is intellectually and emotionally in tune with oneself and has the ability to connect his or her own thinking and feeling with the author's. When a narrator 'shape-shifts' into the feelings of the narrator or a character, he or she is bringing their own brand of thinking and feeling to the party. In that way, it's like good acting."
Cold reading skills come in handy during audio book studio sessions. "In through the eyes, around the brain, and out through the mouth—that's your cold-reading skills. That's your ability to lift words off a page effortlessly and move through it," says Cashman.
Cashman suggests that if you've had experience in long-form narration for corporate videos, e-learning courses, PowerPoint presentations, or instructional CD-ROMs, for which you've read anywhere from 50 to 150 pages of narration with ease, then you're a good candidate for audio books. But, says Cashman, audio book work is more demanding: "You have to build up to it."
What other techniques need to be honed before a voiceover artist knows he or she is ready for the audio book industry? Says Fraley, "Most audio books and styles require quiet and connected narration skills. Listeners are an ear bud away from the reader's voice. Books without plots require a quiet, focused, unflagging energy. Fiction requires solid storytelling skills. Characters usually are portrayed with just attitude, rather than full-on performance. The listener doesn't want to lose the concept that one person's reading to them. Also, if the emotions or characterizations are too strong, too forceful, the reader risks breaking the suspension of disbelief."
Cashman further breaks down what's required:
1.
Stamina
. "I always tell my students, 'If a 30-second spot is a 50-yard dash and a 60-second spot's like a 100-yard dash, an audio book's like a marathon.' "
2.
Breath control
. "Breath control's half of it right there. If you don't have breath control, you're screwed."
3.
Articulation
. "If you're overly articulate, nobody believes you. You're not conversational. If you under-articulate, you sound lazy or stupid or both. So you always have to walk that line."
4.
Interpretation
. "You have to understand the story, context, situations. You have to make sense of things and lead the listener along."
5.
Characterization
. This is "basically how you separate these characters, how they come alive. In fiction, you have to break down these characters, and you have to give them voices. Because people can't see you, your eyes, your body language."
6.
Consistency
. "Your character­izations not only have to be unique from each other but they must be consistent throughout the piece. People remember."
An audio book actor must also understand how to transition between narrative and dialogue, as well as how to switch between male and female characters and older to younger ones. Cashman recommends you have your "stock multiple characters" ready to go and be able to easily get in and out of them. The ability to do different accents, says Cashman, is also a plus: "The more accents you have, the more languages you know, the more you will work."
Above all, preparation is key to being a successful audio book narrator. Flesh out each character in the story before recording begins, as there's little time in the studio to work out such details. "You just can't go in cold," Cashman emphasizes. "You have to break down all the voices. You have to understand and know the story arc: where the story goes and where the characters go through that story."
Sums up Fraley, "The average book is around 10 hours long. The recording takes a narrator about 15 to 20 hours in the studio. This requires the narrator to make choices on the roll. There's no time for rumination. You read the book once. You go into the studio and perhaps record four hours of work. Two to three hours of your efforts are usable in the master recording after editing out the fluffs. There just isn't any time to chew on choices."