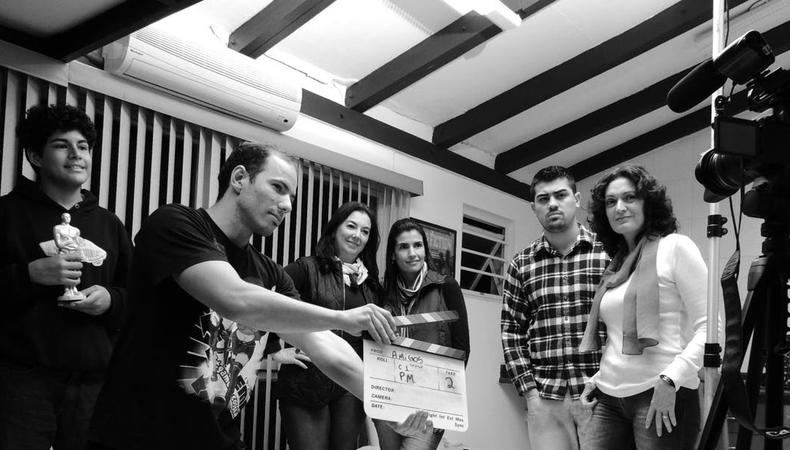 You already know Backstage is the go-to for any and all information pertaining to your craft. But now, you have the chance to get in on the action with the Backstage Community Forum. Here, you can engage with others in your industry, as well as teachers, experts, and, yep, even agents and casting directors. Below are some of this week's most interesting new topics; drop a reply or post a new thread. Either way, fire up that keyboard and get involved right here!
Accents for auditions?
"I'm auditioning for 'King Lear.' Do you think an English accent is required?" —ClassAct
A director will only meet me for the first time at his house…
"I am trying to decide how sketchy this is. A few months ago I found a job posting on here (I am a freelance Stage Manager) and I applied. I got a response from the director (who will remain nameless for now but who is also the composer to a famous Christmas song) saying that he was interested in working with me and to get back to him in a few month so that he can get everything figured out. Fast forward to last night, I emailed him asking if he was still looking for a SM and he said yes. I tried to call him a few times but his cellphone was acting all weird (we would speak for a second and then get cut off but a super loud sound). I email him and tell him to call me back from a different phone. He ignores that statement and asks if I live in this area and if I'd like to meet up. I say yes let's meet at a Starbucks near you, he says no, that he only meets with people inside his home....
"I honestly can't be meeting strange men for the first time inside their home. But I can't decide if this is totally sketchy or if this is just an older man not willing to leave his comfort zone. I also don't want to miss out on a great opportunity." —goforMary
Office Hours with Tyler Alvarez:
"American Vandal" star Tyler Alvarez swung by the Backstage Community forums to share his experiences and advice for making it as a professional actor!