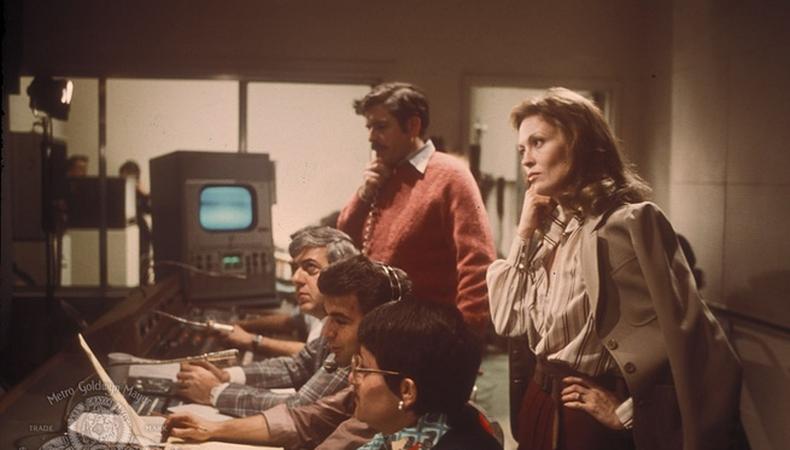 The critically-lauded 1976 film "Network" is coming to Broadway in a new adaptation. Bryan Cranston ("Breaking Bad") will be appearing as Howard Beale, a role that posthumously won Peter Finch an Academy Award. The production is currently casting Equity actors for leading and ensemble roles. An Equity Principal Audition is taking place over three days in New York City in August.
"Network," a satire of ratings-obsessed television news programs, won four Academy Awards when it was released. The film is now recognized as stunningly prescient and often appears on best-of lists. The original was written by Paddy Chayefsky ("Marty") and directed by Sidney Lumet ("12 Angry Men"). The adaptation is written by playwright Lee Hall ("Billy Elliot"), and will be directed by Ivo van Hove, who recently won a Drama Desk Award for Best Director for the revival of "A View from the Bridge."
The show is casting roles made famous by Faye Dunaway, William Holden, and Robert Duvall. These include Diana (a woman in her 30s), a self-obsessed yet tactfully brutal "barracuda;" Max (a man in his 50s or early 60s), an accomplished man using an affair to make the biggest mistake of his career as he enters the winter of his life; and Frank (a man in his late 20s to early 30s), an ambitious and aggressive television personality full of attractive youth and vigor.
Equity Principal Auditions will take place Aug. 21–23. Rehearsals begin Oct. 15. The show enters previews Nov. 10 for an open-ended run on Broadway starting Dec. 6. Actors cast for the show will be signed to an Equity Production (League) Contract at a minimum rate of $2,095 a week.
To see the original casting notice including all available roles, and to schedule an audition time, click here.
Check out Backstage's New York City audition listings!