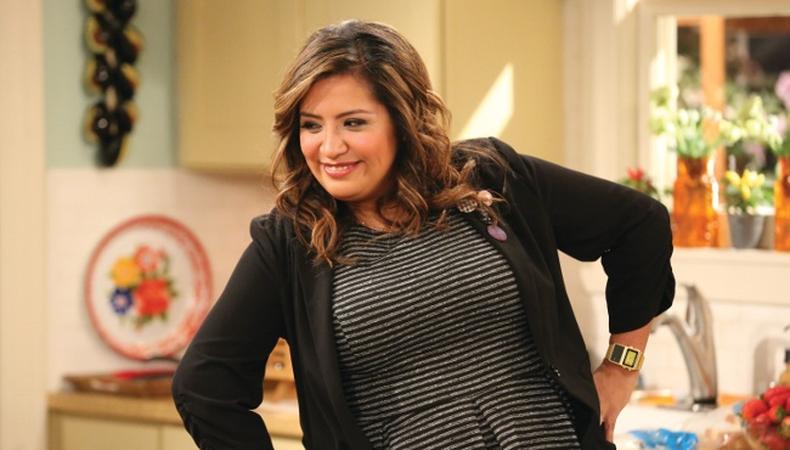 Cristela Alonzo thought she had reached a career milestone when ABC bought her pilot in August 2013. After years on the road honing her standup material, she was set to make her TV acting debut on the semiautobiographical sitcom that she had co-written.
Then ABC decided not to produce the pilot—a decision for which it reportedly paid a $500,000 penalty. But instead of taking the money and running, Alonzo and her producers used it to film what was called a "proof of concept." After network executives saw the video, they ordered it straight to series.
"They needed to see it brought to life," Alonzo says. "The characters are so specific, and some of the culture you miss in a script form."
When "Cristela" premiered in October, Alonzo was recognized for being the first Latina creator to produce, write, and star in her own prime-time comedy. She'd come a long way from the Texas border town of San Juan, where she spent her early childhood living with her family in an abandoned diner.
Before Alonzo dreamed of having her own show, she wanted to be a theater actor and began studying at Webster University near St. Louis. Her decision to leave the family at the time aggrieved her mother. "She told me I was killing her," Alonzo wrote in a blog post. Alonzo responded: "I have this feeling inside me that is telling me that I have to go and try to do this thing."
It didn't take long for her to see the career limitations of a Latina theater actor.
"I could do 'A Chorus Line,' I could do 'West Side Story.' When I was in college 'Rent' was really hot, so maybe I could be Mimi," she says. "But after that, what do I do theatrical? We didn't have the colorblind casting of 'A Raisin in the Sun' or 'August: Osage County.' "
Her acting career was sidetracked in 2002 when her mother became ill. After Alonzo returned home to care for her, she died. Alonzo was devastated. To pull herself out of the depression, she turned to standup. "A lot of my material was based on my family," she says.
After switching agencies a few years ago, her new agent suggested she turn the material into a sitcom. Today, despite being a newcomer, Alonzo says she has "complete authority of everything that happens on the show." That includes casting.
As the series is based on her own family, Alonzo had specific requirements for her supporting performers. Most important, they needed to sound like Texas Latinos. "I'm not trying to represent the whole Latino community. There are too many different cultures, and Latinos will always say, 'My family doesn't do that.' I can tell you mine does. I can tell you a South Texas Mexican-American family is like this. "
Alonzo started casting by scouring the Web for performers. "I would spend hours Googling Latino actors and actresses," she says. "There were a bunch of theatrical actresses from New York who I wanted to read for my mom. A lot of women never responded to me."
Then she found Terri Hoyos, who grew up in Los Angeles as the daughter of Mexican-American actor Rodolfo Hoyos Jr. "When I heard her, I knew: This is the woman," Alonzo says.
As she searched for the rest of the cast, Alonzo made sure the audition process felt personal. "I hugged everybody who came in," she says. "I knew it was so hard for people—I audition all the time."
In the series, Alonzo plays an aspiring lawyer in her sixth year of law school who's interning at a major law firm. It's not an experience Alonzo had, but law still felt personal. She watched telenovelas with her mother growing up. "We had this joke that in the novelas, everyone who's rich is either a lawyer, a pilot, or an engineer," Alonzo says. "I picked the law as a tribute to her."
Inspired by this post? Check out our television audition listings!