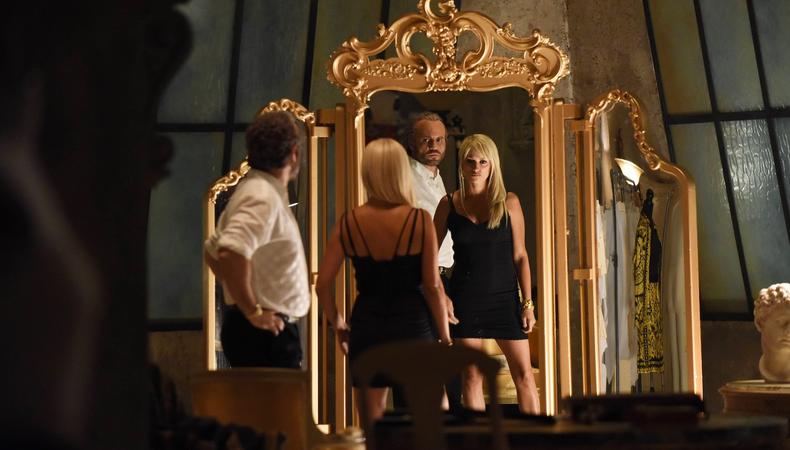 On July 12, "American Crime Story: The Assassination of Gianni Versace" racked up six Emmy nominations in acting alone, plus one for casting directors Courtney Bright and Nicole Daniels. It's no surprise to see these big names in the context of Emmy nods, but casting known actors to portray the scandalous story wasn't always a given at the outset. We spoke to the duo about the ups and downs of casting the FX series.
"We did a deep dive on Gianni and Donatella Versace, Antonio [D'Amico], and Andrew [Cunanan]. We had photos all over our walls and watched any clips we were able to find," Bright told Backstage. "We wanted to make sure that we got both a physical and personal sense of who these people were."
When it came to the casting process, the two began their search using actors' physical likenesses to the actual people as a guiding light, "and then once you see the performance, we can quickly start narrowing down contenders," said Daniels. "The emotional vulnerability of the acting prompts the physicality."
READ: 'Game of Thrones,' 'Saturday Night Live' Score With 2018 Emmy Nominations
Although getting names like Penélope Cruz, Ricky Martin, Darren Criss, and Édgar Ramírez was no small feat, Bright and Daniels noted that one major challenge was the sheer number of roles they needed to fill. Once the principal cast was in place, they had to immediately shift focus onto who could hold court opposite the all-star leads. "There are so many good actors out there who have been around for a while and maybe never got the chance to be in a project like this. We search first for those types of actors," said Bright, speaking on actors she'd seen for years without being given the chance to book them for a part.
So how can actors get the chance to get in front of Bright and Daniels more than once and land a role when the time is right? "Be prepared," Daniels advised. "Think of it as a job interview. Do your homework and research, show up on time, study the scenes, and know the lines. Take it seriously."
"We have no problem if someone messes up and needs to start again, but if you come in, haven't even looked at the material, and haven't prepared, you can't expect much patience," said Bright. "We want actors to feel good about what they've done, but they have to put in work."
Doing the work will likely get you asked back. "Just because someone isn't right for the role doesn't mean they're not a great actor. We'll remember someone we know is a strong actor and who we also like personally," said Bright. "If you have a good vibe, are personable and easygoing, and we can tell you would be good on set, we'll try you for the next project." Daniels noted: "We're always keeping a running tab on the people that we've liked." So don't get discouraged: the next time could be your moment.

Check out Backstage's TV audition listings!