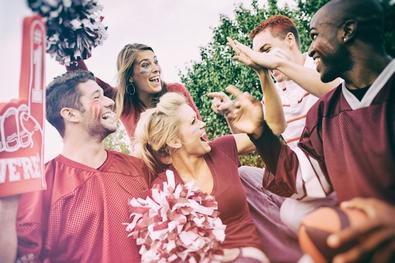 Check out these three opportunities to get cast in projects including a web series and two feature films.
"FRESHMAN YEAR"
Anchor Media is casting feature film "Freshman Year" centering on CJ, a recent graduate from a Christian high school. CJ leaves home for the first time to attend college where he must balance his faith while dealing with the social pressures of his new environment. There are eight roles to cast, including the lead character, CJ. Talent is paid $100 per day with meals provided. Filming begins in June in the San Francisco Bay area.
"YEAR IN CAPTIVITY"
KMND seeks six actors for its feature film, "Year in Captivity." The film is about U.N. foreign aid workers taken hostage in Syria. Each hostage copes with mental and physical hardships as they try to stay alive. Actors will earn £100 per day with travel, lodging, and meals provided. "Year in Captivity" is expected to shoot November 2016 in the U.K.
"CHECKPOINT"
Three Peak Productions is hiring eight actors for its comedic web series, "Checkpoint." "Checkpoint" is an inside look at the lives of people who work in an airport, specifically security personnel. They are looking for two male leads and six supporting players. The series shoots in Los Angeles with film dates and pay to be determined.
Inspired by this post? Check out our audition listings!