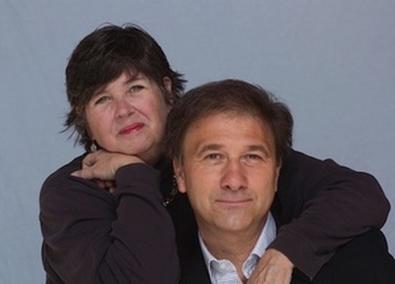 Your audition is your gift.
This isn't just a nice philosophy, it's the truth. You are giving your time, your creativity, your talent. Your audition is a gift. It is a slice of the amazing talent that you have been given—that you, in fact, are. It is a piece of the reason you gave up everything and became an actor, and if you can bring that into the room, it's something that lingers wonderfully long after you leave. It is something that we in casting remember you by. There are dozens of auditions I remember so vividly, and have always brought the actors back in as often as possible.
Your gift is not just simply your talent. Your audition is your gift. You are giving a gift. You have put a lot of time and energy into picking it out. It is also your point of view, your experience—it's everything about you. Your talent is something that was given to you. Your performances, and more frequently your auditions, are your gift to the rest of the world.
So afraid of being judged, actors—not all but many—second-guess their choices for the audition so many times it becomes so impersonal, so safe and generic that in the world of gifts, it becomes the Christmas fruitcake, or the Father's Day tie. This happens constantly, when actors/artists reduce the audition to its lowest level: just a job interview.
Yes, it it's a job interview. You are asking for a job. However, it is also a time to hone your skills and leave a gift. And most people remember the gifts they've been given; few people remember people asking for jobs.
Most people regard an audition as "asking for a job." Who can remember that? What is memorable about that? You wouldn't expect to get a job after a job interview if you only went into the interview and just read your résumé or by just told someone what you thought they wanted to hear. However, if you start to think of it as a gift, you will prepare for the audition differently. You won't need anything from anyone; you are bringing a gift. You will think and create on a different level. You'll start to leave traces of a performance, not a perfect and polished performance, but a performance in all its intimacy and imperfections—one that lingers in the room, and in our minds, because casting directors and directors have the same need to be "swept away" by a human story as much as any viewer or moviegoer.
Your audition is your point of view.
An audition is your point of view on the scene—how you think it is to be played, the character, the moments, the importance of that scene, and why it is still in the script. It is more than a scene to drive the story forward. It is a moment that enhances the whole story. That is what an audition canand should be. You may get the role, you may not get the role, but in the building of your career, you will be memorable.
Your audition is your experience.
Your audition is your experience. It is everything that has brought you to this moment in the room, every up and down, twist and turn, every love and loss…you get the idea. It is you. It is your own personal life experience that makes the audition unique, and it's the very aspect, which so many actors try to gloss over and leave themselves out of in hopes to make the audition more acceptable to anyone. Actors bring all these qualities to a performance, but they leave it out of the audition, or they tell us about it—how this part means so much them—rather than build it into the audition, the gift, and let us feel it.
Your audition is everything about you.
An audition is everything about you as an actor. It is your preparation, your execution, your ability to go with momentary inspiration as it happens (which is the most magical thing that can happen in a room).
You are inseparable from your audition. Think of it this way: If we were to bring in Picasso or Dali in, we are not hoping that either of them will paint the wall beige, or paint by the numbers. We are calling each of them in to see what they will do with the role. Also, you can't ask Picasso or Dali to leave their life out of the process. The paint; they create and what they leave in the room, will be their gift; they can't take it with them. It stays in the room.
This may not be for everyone, but for those who decide to bring their audition as a gift, their auditions will change for the better. For those who see the audition as an opportunity to create something new, then the audition becomes something else entirely. It becomes something memorable, and we get to know that rare something about that particular artist. And you'd have to be pretty a jaded casting director to not want to find a way to use that actor, in some project, somehow.
Join Foley Marra Casting for ongoing monthly and online classes!
Like this advice? Check out more from our Backstage Experts!