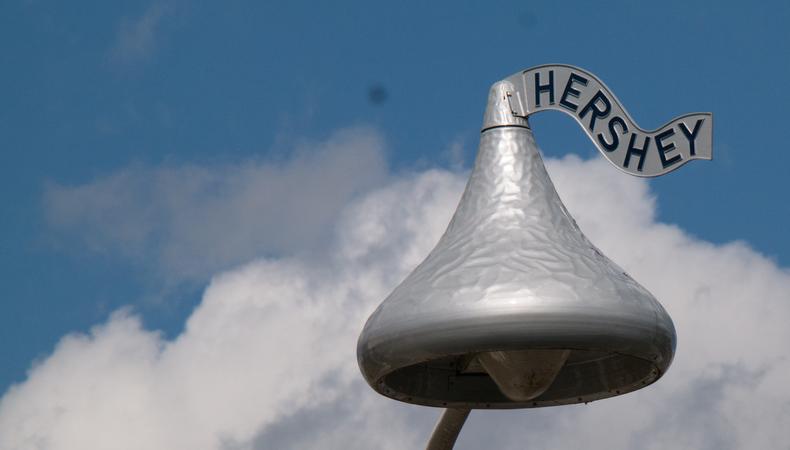 Theme parks are one area of the entertainment industry that consistently hire performers who span the artistic spectrum. Rarely are actors, musicians, dancers, and acrobats utilized with such versatility.
"There's a huge variety of performers," says Michael Hickey, head administrative coordinator at Hersheypark in Hershey, Pennsylvania. "It's a seasonal process, and casting is complex and multi-step. Production and department heads meet at regional SETC [Southeastern Theatre Conference] conventions to determine the direction of new content and develop shows, then we begin casting for the next season. This season we auditioned marching bands who travel around the park performing, and we also held auditions for magicians."
READ: "8 Perks of Working in a Theme Park"
But landing a job at Hersheypark, which has been around since 1906, is not as simple as having your act perfected by the time the call-up rolls around. "Not only do they have to show their technical skills," Hickey added, "but they have to convince us that they would be engaging to different kinds of audiences and kids of different ages. We encourage community." (The park originally began as a relaxation area for employees of the Hershey Chocolate Company, and gradually transformed into a theme park over the years since, featuring as many as 70 rides and attractions as well as a shopping center and a wildlife reserve known as ZooAmerica.)
The seasonal nature of the shows also influences the audition process. "We have a choral ensemble this year for the holiday Candyland performances, who we have employed before, but we always try to branch out each year and form new connections."
There are more traditional auditions for dancers and singers for staged shows and musicals, but Hickey also highlights "roaming talent, who audition with improvisational elements and are trained in customer service and public relations." These actors wander the park freely and interact with customers at their will while following guidelines and techniques developed by the park's casting agents. The exact hiring process varies depending on the needs of the upcoming shows, but casting is carried out through agents on behalf of the park, who know the specific requirements of the various performers.
Specialty performers must have comedic monologues, improv skills, and sleight-of-hand magic tricks prepared to demonstrate range. Auditioning musicians and singers follow a more traditional structure, performing two vocal performances in contrasting styles, but a demonstration of improvisational skills is also required. The style of each audition is subject to change; costumed character performers should have a necessary amount of physical and comedic talent, but need not have specific acting experience.
READ: "5 Factors to Consider for Your Next Audition Monologue"
"It's a shifting process, but what remains consistent is the standard that we hold our performers to," Michael adds. "Each year we try to improve on the previous season and provide as much entertainment as we can, so anyone with theater training, or dance training, or any performance skill should look at our casting and audition schedules and absolutely try out."
Upcoming spring performances include "The Sound of Music" and "Motown: the Musical," so get 16 bars ready for your exceptionally sweet audition! For more information on the 2017 season, visit hersheypark.com.
Looking for more live performance opportunities? Check out our theater audition listings! And to ensure your résumé is in tip-top shape for casting directors, watch below for pointers!