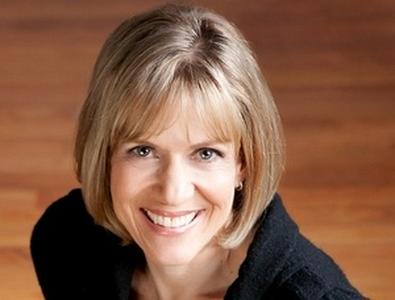 All performers want the one audition secret to guarantee them a fabulous role. Sometimes it is not what you do, but what you don't do that can make a difference. This is especially true for young performers and their parents who deal with the natural emotional ups and downs of childhood. Here are a few little tips for the parents of little people to make a big difference at the next audition:
1. Don't bring a costume. Wearing a costume often helps young performers slip into character and feel in control. This may create a problem for the casting director, however, who needs to connect with your child as much as the character they are playing. The way to make this work for everyone is to dress in the flavor of the character and piece, but not in a full blown costume. When playing the part of a wealthy girl from the 19th century, for example, have your child put long hair up in a bun and wear a skirt or dress that is current in styling but falls below the knee.
2. Don't bring the entire family. Auditioning is exciting for the entire family. But the reality is that auditions can be a minefield of family friction with long periods of waiting that go through lunch and finish in rush hour traffic. Young actors demonstrate maturity and perform at their best without an entourage.
3. Don't shake hands unless a hand is extended. Staying healthy is a priority when you work with hundreds of child actors daily who don't reliably wash their hands. In general, casting directors prefer and appreciate a warm greeting without the handshake.
4. Don't have a parent speak for the child. Don't be the reason a casting director overlooks the articulate, independent qualities of your child because you interrupted, corrected, or asked questions that could have waited until later. Give them a chance to develop a rapport and your child will be much more likely to have audition success.
5. Don't encourage swinging legs. A young performer's feet often swing to and fro because they do not always hit the ground when sitting. This makes a child look fidgety. Have your child practice sitting further up in the seat. This remedy allows them to rest their feet comfortably on the floor while sitting with a good, natural posture.
6. Don't coach a phony. Poor coaching advice from well meaning adults can result in an insincere audition. This is obvious when a child actor is coached on exactly what to say at the start of their audition, regardless of what is said to them. It is also a problem when the child is instructed to always look directly into the camera, rather than at the reader or scene partner. Avoid anything that is unnatural and the audition is likely to feel sincere.
A parent's guidance, support, and encouragement plays a vital role in a young actor's career. Remember to guide gently, support quietly, and encourage consistently. This will give your child the best opportunity to develop the audition skills that land the next great role.
Master your craft, empower yourself, and enjoy the journey.
Like this advice? Check out more from our Backstage Experts!