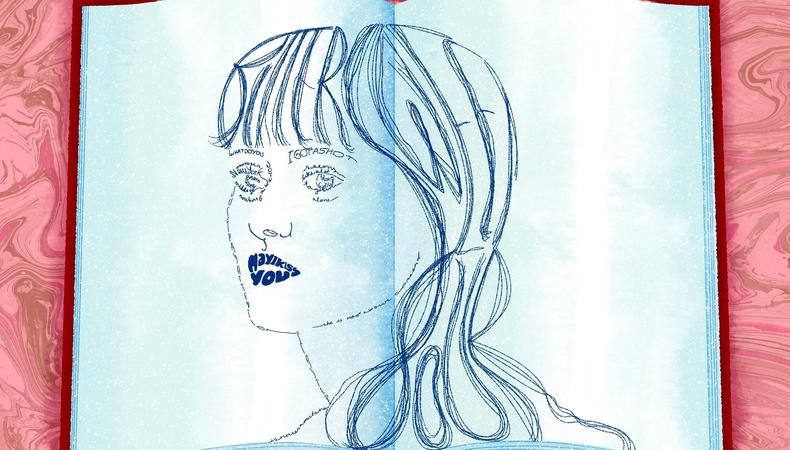 Stephanie Danler's inspired-by-real-life 2016 novel about a Midwestern 20-something who sees New York City as her calling was a nearly instant best-seller. Its mix of romantic tension and workplace drama made the hardcover hit a no-brainer to adapt for the screen. Starz claimed the series (which premiered May 6), Danler signed on as the show's creator, and she recruited casting directors Laura Rosenthal and Jodi Angstreich to assemble its ensemble of actors. It was a quick search to populate the staff of the upscale NYC restaurant at the center of the story. Between hitting specifics Danler provided and finding people to portray her compelling characters, Rosenthal and Angstreich scoured the world for their cast. They talk about what the "Sweetbitter" search entailed and how to be memorable in their audition room.
What were you looking for in the actors auditioning for Tess, a role that ultimately went to Ella Purnell?
Jodi Angstreich: The tricky part about Tess is the back and forth between a Midwestern girl coming to New York for the first time and [people's] preconceived thoughts of this innocent creature. Certainly she has some of that, but she definitely has plenty of things about her life before New York that added some fire to her. What brings her to New York and her feeling that it's where she should be isn't that she's this innocent lamb. There's a bit of both in there, and we wanted women who felt that age. She's 21 or 22, not 27 or 28. We wanted to get the feel of that age in real life, not necessarily that age as it is portrayed on TV and film a lot—there's a difference.
How does working with the novel's author affect the casting process?
Laura Rosenthal: It was just being present in what we were doing and trying to help realize what she is saying, thinking, and visualizing. Through our process of suggestions, additions, and meetings, it comes alive. [Danler] wasn't going to stop that. There wasn't resistance, but there could be specificities or vulnerabilities because it is based on her reality. Understanding that is underneath the process makes it slightly more sensitive.
JA: Stephanie also helped write the breakdowns. We would write a rough description of who we thought these roles were and send them to her. She would polish them in the most amazing way, and it was super helpful.
How do characters based on real people guide the casting?
JA: There was a clear vision, so that poses challenges. But in some ways it makes it easier, because you can feel it come to life very quickly when you see it performed correctly.
LR: It's a bit of a give and take, because we want it to be realized for her in who we thought were the right people for the role, but the takeaway is also that she has to bend, too, and open her vision a bit. That is always part of our process, but this is just more specific because although it was based on a novel, it was experiential for her.
READ: Everything You Need to Know About Booking a Pilot
What qualities make you remember an actor for future projects?
JA: If you're nice to our front desk and you're nice to us when you walk in and you're not acting extreme in any way and you do really good work, we're always going to think of you for future parts.
LR: When you come in, you're auditioning with us, with people. Yes, you're here for a role, but we have layers in our thinking. We may see you for something you're not right for, but we'll remember you in the future, so always know that.
What advice do you have for actors?
JA: I think there's definitely the cliché of making a strong choice, but there is something about not playing things safe or not overthinking it. Just try to walk in a room, have a strong perspective coming in, and bring everything you are to that character so it feels different and fresh when you walk in. That way, I will identify what you did with that character differently than what everybody else is doing. For pilots, we see so many people for one role. For Tess, we started off with just Tess, all we were seeing was Tess. All day, every day, I'm seeing Tess, Tess, Tess. Especially during pilot season, actors are going to feel a little bit comfortable. They walk in and just do things that are sounding the same as everybody else and what stands out are the people that don't sound the same and who really just bring it. [Don't] let the waiting room affect you. When you think, Oh, that girl's here and she beats me in everything, or whatever it might be, and get in your head about that—[instead] come in and bring yourself and what the best part of you is to the character. That will get rid of the cliché of bringing a strong choice, but that's basically what it is.
What is something an actor shouldn't do in an audition?
LR: Wearing a really strong scent is not great. Beyond that, just be prepared and leave everything behind. Leave your Starbucks and your layers in the waiting room so you can be free to be you.
JA: There is that part of what's different between New York and Los Angeles in the amount of stuff an actor has to bring with them. In L.A., they can leave it in the car.
LR: Try to bring as little into a room as possible, mentally and also physically.
JA: With that, especially in the winter, you have the coat and the massive backpack and all of that stuff. If I have a busy waiting room and we have five chairs in there, I don't want you leaving your stuff on a chair.
LR: But be ready to come in and not make it all about that. Leave your things inside your Mary Poppins bag. I don't want to hear about it or see it, just tuck it in.
In what other ways is it different being part of this industry in New York versus L.A.?
LR: I think it's your lifestyle. What makes you feel like yourself, your creative self. Whatever that is. There's work in both places. They're viable, real places. Are you comfortable in your car or are you comfortable walking around? Make a life choice, first off, of where you want to be and work and then commit to that and try to find your happy place.
JA: There's so much work in New York these days on camera. Back in the day, if you wanted to be in theater you had to be here and if you wanted to do film and TV you had to be there. It's so not the case in any way anymore that it's about where you want to be. And then you can go from there. I think as far as the difference of being an actor in New York versus L.A., it's changed so much. With self-tapes and all of that stuff, I feel like it's probably pretty similar. There will always be more actors in L.A.
What don't people realize about what you do?
JA: I think that a lot of people have a preconceived notion that there's a stereotype of casting being on a power trip. Often, you meet people who are not in the business and you tell them what you do and they think you've got all this power. That's not at all what it's about. I think the surprise is that we love actors and we get excited for actors to do well, even if it's not for our project.
LR: We're on the side of the actor. The other thing is the creative people will say, "Oh, my God, that's such a creative, fun job!" But we are running a business, and part of that business is doing the deals for production to get the actors. We are responsible many times for negotiating deals. It isn't just, "I like this one and I like this one."
JA: There's the whole aspect of the job that doesn't take place in the audition room.
LR: The business of casting and the math side of it is part of us being successful.
Want to book a television project? Check out Backstage's TV audition listings!