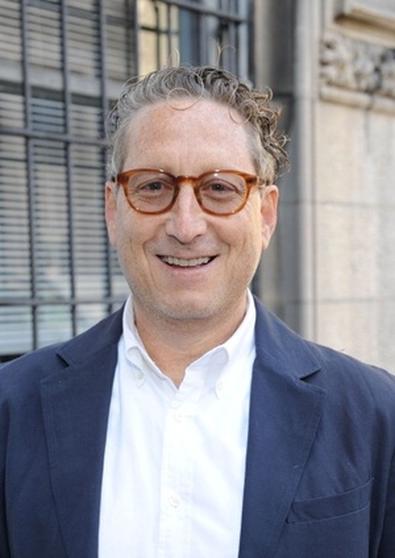 Performers used to have one shot to nail their audition in a studio, but we are now in an age of technology in which actors looking to break into the business may be smart to first shine on the smallest of screens.
Online video has quickly become the popular way for stage actors to be seen. Tim Grady realized the need for theatrical video reels in 2012 when he was working a gig at Maltz Jupiter Theatre in Florida. As the guy with a Flip cam, he was constantly being asked by cast mates to record them singing so they could send clips to a New York audition they were missing. "I kept thinking while I was filming actors that there had to be a way professionally to put yourself together in a three-minute reel that shows off your acting, singing, dancing abilities and then present that to casting directors," he says. So Grady founded Tim Grady Films—a professional reel-making service catering to musical theater performers. "The need for a theatrical reel is becoming as necessary as a headshot and résumé," he says.
In the eyes of director-choreographer Jerry Mitchell, "[video] is a tool to get you considered if you can't make the audition." Recordings render physical distance a non-issue during early rounds.
Yet video submission is not only useful for actors unavailable for an in-person session. Technology makes it easier for casting moguls such as Bernard Telsey to discover unknown talent. His agency's YouTube Project, launched in September 2012 and headed by casting associate Andrew Femenella, allows him to reach actors on a global scale around the clock, without tying the request to a specific show. "It's almost like a continuous open call," says Telsey.
Telsey compares video submissions for the unknown theater performer to "American Idol" for the next pop sensation. "They don't have the connection, they don't have the agent, they're not known, but they can send a tape and someone here will watch them," he says.
Once they do watch you, Grady believes the best reels are professionally made because they showcase performers in their best light. Yet for the purposes of preliminary screening, creative teams are just as happy with a no-frills approach as with a professional one. Mitchell says he doesn't care "if they're done with somebody holding their iPhone in their bathroom on tour, and their best friend is reading the sides." Casting directors emphasize quality specifically for film and television actors because they could be cast straight off the reel. For musical theater performers, it's crucial to see them live.
Still, reels definitely lead to work. "Our latest Newsie was essentially called in because of video," says choreographer Chris Gattelli. The young talent wowed Gattelli via video clips before the show was even looking for replacements. "But the next time we needed someone, I said bring this kid in."
Success stories like this beg the question, Is it just a matter of time before video takes over the audition scene? Telsey and friends insist that tapes will never replace live sessions. "Nothing can beat having an actor in the room auditioning for you in a live situation," says Mitchell. "I'm looking at how quickly they learn, how they take adjustments, how they adapt to the different styles. You can't learn that stuff if somebody is just showing you what they do." Gattelli agrees: "I love to feel the energy in the room and really see what's behind the eyes and actually have a work session with [a dancer]." He adds, "I can't imagine videos will ever be able to replace the energy and direct contact you get from seeing someone in a room."
While video may not replace work done in the room, in an audition world saturated with talent, a demo reel is a necessary tool in an actor's arsenal. After all, "performing is part of who you are," says Telsey, to which Femenella adds, "Why not help us get a better sense of who you are and what you can do?"