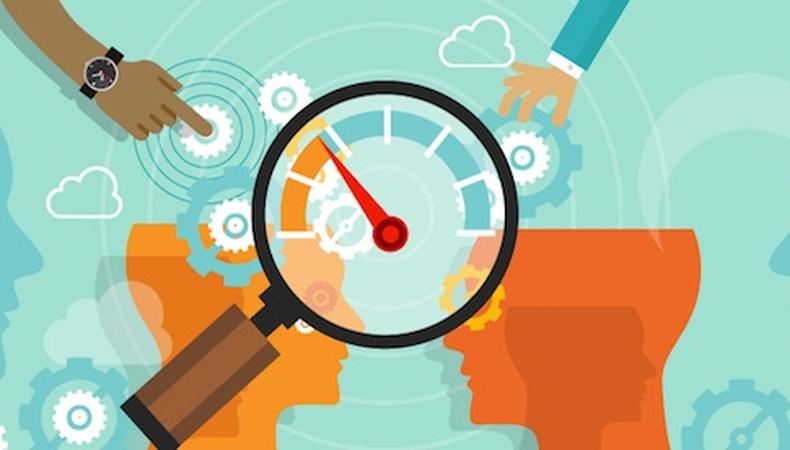 "I learned editing from Michael Bennett, kindness from Gwen Verdon, how [to read a lyric] from Fred Ebb, and how to make an exit from Carol Channing," says director Michael Serrecchia, naming a few of the luminaries he's worked with. His career had made him a theater (and auditioning) veteran.
He was a member of the original Broadway cast of "A Chorus Line" (some of the storylines were even based on his input), went on a two-year national tour of "Hello, Dolly!" with none other than Channing, and circled the globe three times as Chita Rivera's dancing partner.
Nowadays, Serrecchia makes his living as one of North Texas' most in-demand directors and choreographers. He steers a dozen or more productions each year, and sees tons of actors. We sat down with Serrecchia to ask what he looks for in an audition, and what he believes to be the single most important job of a director.
When you take on a new directing job, do you consider the available talent pool?
Of course I do. You get consumed with the research beforehand, and you think, "I hope they show up to audition," or "I hope someone liked that" or "Maybe someone better [will show] up to audition." That's the beautiful thing about [the] audition [process]: People move to the Metroplex all the time, people come out of retirement, people you've missed before come in front of you. It's cyclical, too—you're hot one day, you're cold the next.
Can someone at an audition change your vision of a show?
Oh gosh, yes. I'm very structured when I go into auditions. My prep work is done, because is has be. You have to have your vision, to know what you want, but someone can come along and blow your mind. And then you think, "Oh my god, that's how I want to go!" Of course, everything else is like dominoes and you have to rethink [it all]. The actor who was the top of your list for another role the previous day might not be so strongly in contention once things change.
What do you most look for in an audition?
What I look for mostly is a thinking actor, someone who comes in prepared, someone who brings something [new]. There's so much relevance in the material they choose to audition with, if it's not just a cold reading from the script. If it's a musical [what song they audition with] is very revealing. Nowadays, I will ask for a song from the score, and if they don't bring in a song from the score, well that says a lot, doesn't it?
How much of casting a show is "casting a role" versus "creating a whole cast"?
Many times, I don't hire the person who gave the best audition, because when you put the rest of what you've got together, they would be doing two different shows. So you've got to find the right texture and the right tempos to tell the story the way you want it told. And texture and tempo are things that very few actors can change about themselves. Sometimes that means, an actress comes in and kicks it out of the park, but I can't find anybody else in that league to back her up. She can be perfect but the show is [askew], just limping along the whole time. You don't ask an actress to dumb it down. It's the hardest thing to learn as a director.
Michael Serrecchia's most recent production is the psychological thriller "Kind Lady" at MainStage Irving Theatre. It runs now through March 26.
Inspired by this post? Check out our Texas audition listings!