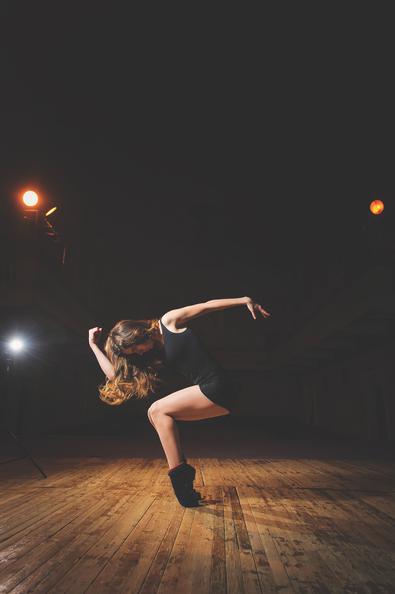 You've worked with a choreographer, memorized the steps, survived the long lines, and now it's finally your turn to step into the audition room.
Whether it's for a small theater production or a large-scale national television show, it can be difficult for performers to allow themselves to be vulnerable during the process. So how can one succeed in the audition environment?
The easy answer is to perform the choreography you've worked on tirelessly. But for the judges of "So You Think You Can Dance," a good audition encompasses more than movement. This season of the reality competition, "So You Think You Can Dance: The Next Generation," premieres this May, and for the first time it will feature exclusively younger contestants, ages 8–13, skilled in contemporary, hip-hop, tap, ballroom, animation, break dancing, and more.
The judges took a break from the show's recent open call at New York City's Hammerstein Ballroom to give their best auditioning advice.
After seeing hundreds of young dancers take the stage each day, it's easy for performances to blend together for the judges. However, the three gatekeepers are unanimous on what makes a performer stand out in a crowd: Emphasizing individuality. Auditions feature thousands of skilled dancers, and it takes something special to leave a mark.
Judge Jason Derulo advises that a performer's personality has to be revealed in every audition, no matter how high the stakes may seem. "Whatever that star quality is that you have, you have to bring it every single time, whether a million people are watching you or 50 people are watching you," he says. "You can't come in with a different thought, like, I need to do something different—this is 'So You Think You Can Dance'! Treat it like a regular audition."
"Nobody is the same, so you really have to bring yourself," adds judge and executive producer Nigel Lythgoe. "I believe we've all got that little light inside us, and you've just got to find that button and turn it on."
Turning on that light can be more difficult than it sounds, as nerves can paralyze and get the best of even the most talented performers. Auditioning can be especially hard after traveling long distances to get in front of the judges. Many of the young contestants from this year's reimagined season flew to New York from around the country to get the chance to perform. And for these dancers, staying completely focused was key.
"I know what I want to do and I know I want to impress the judges, so I just keep my eye on the target," says one 12-year-old auditioner named Ruby, who came in from Miami.
Preparation can also help a great deal in battling nerves. "You have to go in knowing your material," Derulo says. "The more you know your material, the more you're comfortable with it and the less nervous you'll be." This means knowing not only the choreography, but also what the music means in the context of the larger story being told onstage.
It's also helpful to think of the judges as cheerleaders who want to see you succeed, rather than adversaries waiting to send you home. "These kids need to remember that we're on their side," says judge Paula Abdul.
And once the preparation's done, it's time to let loose. "Try not to worry about the steps and just let everything go and open your heart," adds Abdul. "Live that moment on the stage and hear the music and just let it take over. And enjoy the process."
Inspired by this post? Check out our dance audition listings!