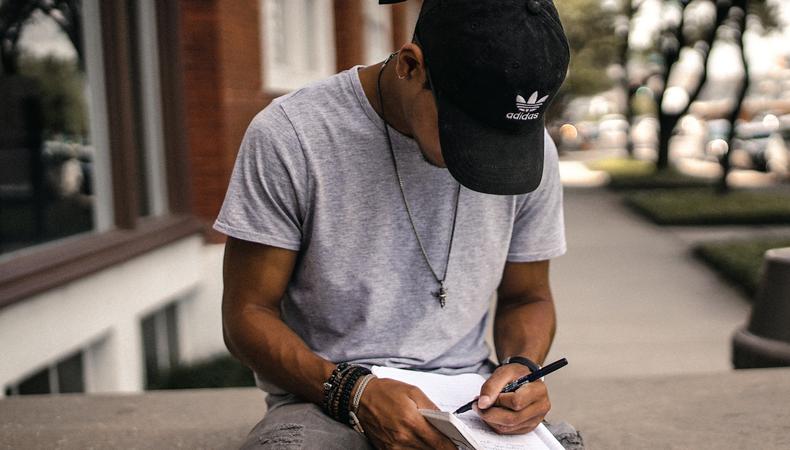 As a circus kid, I started putting together and producing my own shows and negotiating my own contract at age 10. I spent countless hours at the dinner table learning how to run "the family biz" (which was showbiz). I thought this was everyone's normal and today, I believe it should be...even if you didn't grow up with a family in the circus!
Actors run their own small businesses. It's all on you; no one else is going to do the work for you. So treat your acting career as seriously as you would any other business. Give it the respect and attention you'd like to see from the industry and the industry will respond by buying your product.
One way to get a leg up? Audition tracking. It's hard data you can track, it shows where you're being consistent and competitive, and what needs work, all of which set you up for the most successes. For example, if you hear, "Wow! I really liked the material you picked," that feedback is invaluable. It can tell you if you're on the right track and noting these details helps you build better relationships behind the table—realized it can take casting several times to see your work and remember you.
(This may make for a piece of its own, but tracking your auditions can also save your butt when you're claiming unemployment.)
When it comes to audition tracking, here's what you'll want to note: date of audition, type of audition, company you're auditioning for, role and piece you're auditioning for, who the casting director is, who was in the room, employer's or casting's address, what you wore/makeup/hair, what happened in the room, how you felt about what you did in the room.
Read: How to Audition
Let's take a moment to really focus on that last bit. The idea here is to empower yourself, not beat yourself up. As soon as you leave the room, sit down and write out how you think the audition went. Don't pass go, collect $200, say hello to a friend or go to the bathroom. Just sit and write your immediate thoughts.
This will make it easier to walk out of more auditions feeling like you gave it your all and not the dreaded feeling of, "Crap, I messed up that passage again!" because you wrote it down and can be accountable for bettering yourself. It also means not beating yourself up anymore and being your most competitive self.
Audition tracking can help you be most competitive, accountable, refine your package, and set you up for success by collecting hard data. At the end of every week, look back at your notes to see what did or didn't work. Add your findings to your to-do list and work on them! This will help you be your awesome self and allow your light to always shine.
Get all of your acting questions answered by peers and experts on the Backstage Community forums!
The views expressed in this article are solely that of the individual(s) providing them,
and do not necessarily reflect the opinions of Backstage or its staff.