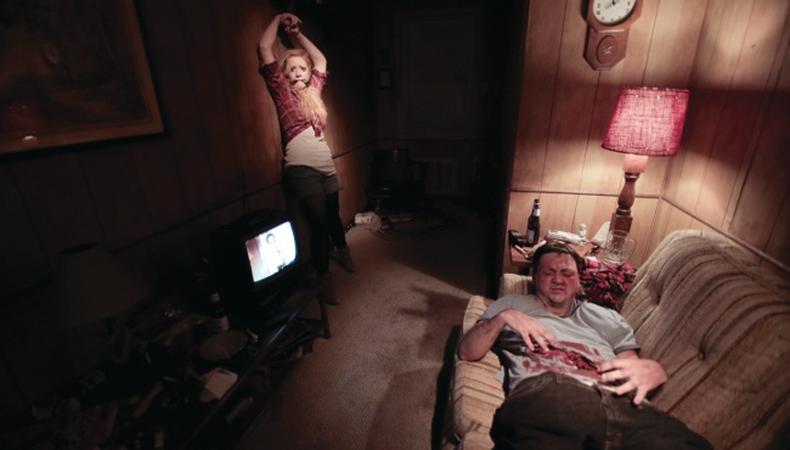 The first thing one should ask when considering a role in immersive theater is "Do I need the fourth wall to effectively do my job?"
If the answer is yes, stop reading. This isn't for you. But if the answer is no, consider auditioning for "The Walking Dead Experience"!
A touring production with a 360-degree approach to theatrical entertainment, the 30-minute show drops patrons into the terrifying world of a zombie apocalypse as Walkers or Survivors. If they so choose, their ticket also has the option of throwing on some fake blood, attending Walker boot camp, and scaring other paying customers alongside the show's hired staff.
While it is not on the set of AMC's "The Walking Dead," the immersive show is supervised by Skybound Entertainment, the company responsible for the comics on which the series is based, to ensure the attraction explicitly follows the rules of the Walker universe. Part of Walker Stalker Con (the convention offering meet-and-greets with cast members, panels, and fan interactions), the Experience will have hit 15 cities by the time the year is up, with Philadelphia, Atlanta, and Charlotte, North Carolina, hosting from October through December. (Hiring is still happening for those upcoming cities!)
In each location, which also included London, Nashville, Tennessee, and Orlando, Florida, this year, company manager Ashley Holmes hires between 12 and 15 local actors to fill rotating slots on the bill. "[Interested actors] submit a résumé and headshot, and if they have a reel they can send that, too," Holmes tells Backstage. "From there we send them sides—there are human roles, or speaking roles, as we call them—they record them and send them back to us!"
READ: "How to Get Cast in a Horror Film"
Because the show happens alongside a convention, every role is double- or triple-cast to accommodate breaks during the 13-hour days, which usually run from 9 a.m. to 10 p.m., with 15 to 17 minutes for audience turnover, according to Holmes. The Experience is working on "Chapter 2" to follow up the currently running "Chapter 1," which carries a similar narrative to the first season of the Golden Globe–nominated drama: The apocalypse has just begun and humans are still struggling to figure out what's happening. While the main character is a police officer, he is not series protagonist Rick Grimes (or Andrew Lincoln, for that matter), and there's no mention of major characters like Daryl (Norman Reedus) or Michonne (Danai Gurira). But it doesn't stop patrons from asking about them. "Our actors are great at improv," Holmes laughs.
Performances at the Experience require verbal interplay between guests and actors, but when it comes to physical interactions with the audience, it's explicitly stated that there should be none. Holmes, who was originally trained as a traditional stagehand, notes the intensity of the safety talks she has to give her cast as compared to those given to a Broadway or Off-Broadway production.
"It's not a traditional theater experience," she says. "You're in there with eight audience members—[the limited number of patrons] is part of safety, because otherwise the space gets too tight. They sign a waiver, both the actors and the audience. No one touches anyone!"
However, if an audience member does get out of control, there's specific protocol actors must follow to immediately stop the show and alert security. "We pull that member out and they're done. We have a zero-tolerance policy for actors being put in unsafe positions."
So does one need to be a fan of the show to audition? Absolutely not! But having an enthusiasm for the Walker world is added fuel. "It works out if they're fans because of the energy that it requires to maintain this level of performance," says Holmes. "They have to have a love and passion for acting and the industry in general, but to love the TV show helps."
Interested in more gory roles? Check out our horror film listings!