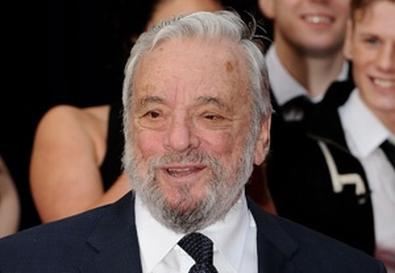 Classic Stage Company's upcoming production of "Passion," the Tony Award-winning 1994 musical with music and lyrics by Stephen Sondheim and a book by James Lapine, will open Off-Broadway in early 2013, and casting directors James Calleri and Paul Davis of Calleri Casting are holding auditions this month in New York for Equity performers.

Set in 19th century Italy, "Passion" is about a young soldier and the changes brought about in him by his obsessive love of Fosca, his Colonel's homely, ailing cousin. Rehearsals begin Tuesday, Jan. 8, 2013. "Passion" runs Thursday, Feb. 14 through Sunday, April 7, 2013 at Classic Stage Company, with a possible extension to Tuesday, April 21.

Available principal roles include Giorgio, a handsome soldier in his late 20s who is shattered and ultimately changed by his unconditional and obsessive love of Fosca; Colonel Ricci, the regiment's middle-aged commanding officer who carries the weight of his position with authority and ease; and the dual role of Doctor Tambourri/The Father, for which one actor will play both the Doctor, a somewhat aloof and distinguished older officer who is the regiment's attending physician, and the Father, Fosca's father who is seen in flashback.

Judy Kuhn has been cast as Fosca and Melissa Errico will play Clara, but the producers are still auditioning actors to be considered as possible replacements for these roles, if necessary.

In addition, Calleri is holding chorus calls for male singers to play Lieutenant Torasso, a baritone who is often given to laughter and opera singing, and Sergeant Lombardi, a baritone who serves as the cook. Dual roles for male singers include Lieutenant Bari/The Mother, for which one performer plays both Bari, a veterinarian with a love of gambling and not much else, and Fosca's mother, seen in flashback; Major Rizzoli/Ludovic, for which one singer plays both the sober and straight-arrow Rizzoli and Ludovic, Fosca's duplicitous husband seen in flashback; and Private Augenti/The Mistress, for which one singer plays Augenti, a private in the army who has a good sense of duty and camaraderie, and the mistress to Count Ludovic in flashbacks.

Equity chorus calls for singers will be held Monday, July 16, and Equity principal auditions will be held Tuesday, July 17 at the Actors' Equity Audition Center in New York City. For more information and audition details, view the full casting notices on BackStage.com. The casting directors note that nudity may be required for the role of Giorgio, but there will be no nudity at these auditions.

When the production was first announced in January, the New York Times noted, "[Director John] Doyle is known for having cast members play musical instruments on stage in place of a band, as he did in 'Sweeney Todd' and his 2006 Broadway revival of Mr. Sondheim's 'Company,' but a spokesman for Classic Stage said that Mr. Doyle was not expected to have his actors double as musicians for this production."

"Passion" will be the first musical in Classic Stage Company's 45-year history, according to the theater, which usually mounts revivals of plays. It is also the first fully-mounted New York revival of the work since the original Broadway production closed in 1995. (Kuhn previously played Fosca opposite Michael Cerveris as Giorgio in 2002 as part of the Sondheim Celebration at the Kennedy Center. Cerveris returned to the character in a 2005 semi-staged concert version with Patti LuPone as Fosca and Audra McDonald as Clara.)

Calleri Casting casts for theater, film, and television. CSA member James Calleri's Broadway credits include "Venus in Fur," "33 Variations," the 2004 revival of "A Raisin in the Sun," and "Chicago." TV credits include "Army Wives," "Z Rock," and "Ed," and feature films include "Another Earth" and "That's What She Said."