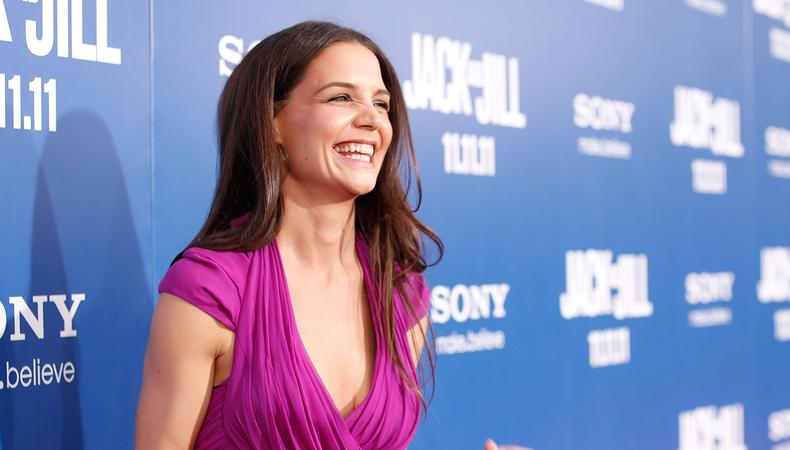 Auditions have been announced for "Dead Accounts," a new original five-character comedy by Pulitzer Prize nominee Theresa Rebeck ("Smash," "Seminar," "The Understudy"). Casting director David Caparelliotis will hold auditions in New York in late August for three available roles and two understudies.

Norbert Leo Butz stars as Jack, a charming and fast-talking prodigal son whose unexpected return to his childhood home in suburban Cincinnati raises questions from his Midwestern family. He shows up without his wife but with a secret stash of cash, leading them to wonder whether he's coming home or running away. Katie Holmes, who made her Broadway debut in the 2008 production of "All My Sons," returns to the Great White Way as Lorna, Jack's wise and worried sister who has been caring for their aging parents since he's been away.

Three-time Tony winner Jack O'Brien ("Hairspray," "The Coast of Utopia") will direct the production. (Butz took home Tony Awards for his performances in "Dirty Rotten Scoundrels" and "Catch Me If You Can," which were both directed by O'Brien.)

Rehearsals begin Thursday, Oct. 4, and preview performances begin Saturday, Nov. 3. The limited Broadway engagement officially opens Thursday, Nov. 29, at the Music Box Theater and is scheduled to close Sunday, Feb. 24.

Caparelliotis and casting associate Lauren Port are seeking understudies to cover the roles of Jack and Lorna, and are also casting the following three remaining principal roles:

Jack and Lorna's mother, Barbara, is a woman in her 60s who is described as "a good mom, a good Catholic, and a good caretaker" who tries to stay positive but is increasingly worried about her ailing husband and her son Jack. Jenny, Jack's soon-to-be ex-wife, is a physically beautiful and elegant but emotionally cold daddy's girl in her 30s who was born and bred on the East Coast and isn't afraid to go after what she wants. (Upon Jenny's entrance into Jack's Midwestern childhood home, Rebeck says, "it is as if New York City itself walked through the door.") And Phil is a sweet, thoughtful, patient, and affable childhood friend of Jack and former classmate of Lorna who has never left Cincinnati.

Equity principal auditions will be held Tuesday, Aug. 28, Wednesday, Aug. 29, and Thursday, Aug. 30 in New York. For more information and audition details, view the full casting notice online at Backstage.com.

David Caparelliotis previously cast Rebeck's "Seminar," which ended its Broadway run in May. Caparelliotis' other recent Broadway casting credits include "The Columnist," "Death of a Salesman," "Bengal Tiger at the Baghdad Zoo," "Fences," and more.

"Dead Accounts" had its world premiere last winter at the Cincinnati Playhouse in the Park.