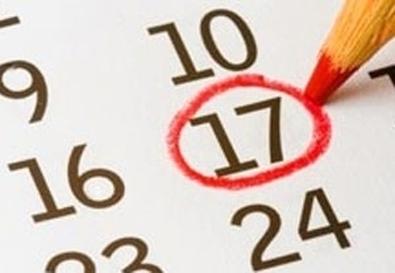 Backstage knows you have a busy schedule of meetings, auditions, callbacks, rehearsals, performances, and shoot dates coming up, so we're here to help! Our "Auditions at a Glance" calendars at Backstage.com/Auditions conveniently organize projects by the date and day-of-the-week that the projects' auditions are taking place, to help you schedule your plans.
Find upcoming open calls and auditions in the New York Tri-state area, Los Angeles, and nationwide:
Our Audition Calendars are now automatically updated 24/7, with new projects added to the audition lists as soon as new casting notices are posted with known audition dates. And the project titles are conveniently linked to the full casting-notice breakdowns, where you'll find audition instructions, times, locations, and/or submission options for each project.
Once you've clicked through from the Auditions Calendar to a full casting notice, you can use the Apply, Map This, and Add to Calendar options to apply to the project (if it's accepting submissions via Backstage.com), get directions to the audition (if an exact address is known), or add the audition to your personal Google Calendar. You can also keep track of the projects you've applied to via your Application History dashboard.
Plus, don't forget to check out hundreds of additional casting and job notices at Backstage.com/casting to find the perfect gig for you!