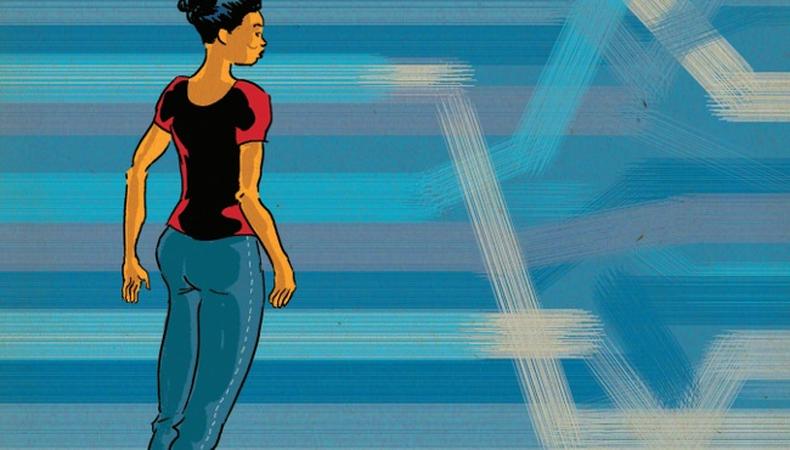 Have you ever watched a few thousand auditions? Well, I have! People ask me how long it takes for me to know whether someone is right for the role or not. Because I've been a casting director for so long, I answer, "Usually a few seconds."
Remember, I have a good instinct for this. I've been working with actors for almost four decades. Imagine that several of those in the decision-making process haven't worked with actors for that length of time and they only know what they respond to. Add to that the fact that the internet has rewired our brains to have the attention span of a gnat. The internet is a fast-paced world, and we've become used to being stimulated at all times. If our brain isn't stimulated, there are a million other places to click to receive what we need. Our brains crave instant gratification. It's like an addiction.
If you ever watched audition tapes with a filmmaker, network, or studio executive you'd be horrified. All that hard work you've put into your audition goes unnoticed, because they look at your audition for a few seconds and decide whether they want to continue viewing it. If you don't grab their attention immediately at the top of the audition, they've clicked away. Simple as that. They've moved on to the next guy.
Because I'm in the room with actors throughout their audition, I can see that they warmed up in the second half of the scene. They actually got really good, authentic, and made distinct choices. But—and this is a big but—unless the creative team was in the room, no one saw it because the actor didn't grab them at the beginning of the scene. You've got to be riveting in the first few seconds or no one will get to see how great you were at the end.
Take a look at the audition with Henry Thomas for "E.T. the Extra Terrestrial." I was fortunate enough to be on the casting team for this film. We were all behind the camera weeping. He grabbed our hearts from the moment he started the scene and didn't let go until the end. He had a clear objective and didn't waver. Notice how Thomas is "in it" from the word go?
Kids are great at accessing their imaginations. Their imaginations are huge because they still live in a world where play is acceptable. As an adult you've got to get back to the child within you where any self-conscious behavior is banished. Remember to get back to the world of "play" when you were a kid and connect to your vast imagination.
Inspired by this post? Check out our Los Angeles audition listings!
Known for her work in film and television, producer and casting director Marci Liroff has worked with some of the most successful directors in the world such as Steven Spielberg, Ridley Scott, Mark Waters, Christopher Nolan, Brad Bird, and Herbert Ross. While working at Fenton-Feinberg Casting, she, along with Mike Fenton, cast such films as "A Christmas Story," "Poltergeist," "E.T. – The Extra Terrestrial," "Indiana Jones and the Temple of Doom," and "Blade Runner." After establishing her own casting company in 1983, Liroff cast "Footloose," "St. Elmo's Fire," "Pretty in Pink," "The Iron Giant," "The Spitfire Grill," "Untamed Heart," "Freaky Friday," "Mean Girls," "Ghosts of Girlfriends Past," "Mr. Popper's Penguins," "Vampire Academy," and the upcoming "The Sublime and Beautiful," which she produced as well.
Liroff is also an acting coach, and her three-night Audition Bootcamp has empowered actors to view the audition process in a new light. The class spawned an online course available at Udemy entitled "How To Audition For Film and Television: Audition Bootcamp."
Visit Liroff online at marciliroff.com, follow her on Twitter @marciliroff and Facebook, and watch her advice videos on YouTube. You can also read her blog.