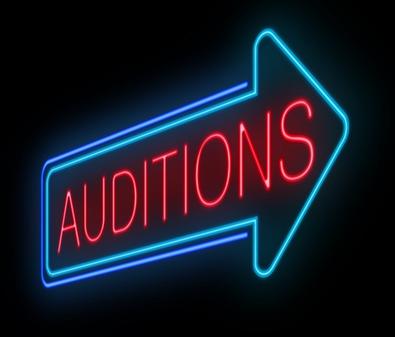 The summer is winding down, but your auditions are just getting started! Check out these eight upcoming auditions you should be aware of, including ones from Disney cruises, Baz Luhrmann's new Netflix series, and others.
DISNEY CRUISE LINE, MALE AND FEMALE VOCALISTS
The entertainment giant's luxury cruise lines are casting "talented and versatile theater vocalists" to play iconic Disney roles such as Aladdin, Genie, Hercules, Ursula, Mary Poppins, and others. Auditions are Sept. 13 in New York City, so start upping those voice lessons!
"THE NETHER"
From Los Angeles to the West End to New York to New Jersey, Jennifer Haley's sci-fi thriller and crime drama has critics raving and theaters clamoring to produce it. This Hackettstown, N.J. production is casting several roles for its Oct. 9–25 run. Auditions are Sept. 2 with rehearsals beginning Sept. 22. This is a paid Equity SPT contract.
"WHERE SEAGULLS GO TO DIE"
The lead is being sought for this NYC staged reading about aging gay men, one with terminal cancer and another with Alzheimer's, who have no one to care for them. A travel stipend will be provided.
DISNEY CRUISE LINE, CHARACTER PERFORMERS
Singing's not your strong suit but you still want a Disney cruise ship gig? Actors looking to play costumed characters who will be available for a nine-month contract beginning Dec. 2015 are being sought. Auditions are Sept. 14 in NYC.
"CITY OF DOGS"
Auditions are Aug. 19 in L.A. for this experimental film, which "explores societal power dynamics from the point of view of dogs." This is a paid position shooting between Sept. 8–30.
"SOUND OF SILENCE"
Ever wanted to shoot a film in Germany? Here's your chance! Creatives are seeking lead actors to star in this self-footage horror film that requires improvisation skills. Shooting will begin around Sept. 10. This is a paid position. Travel, food, and accommodation will be covered by the production.
NETFLIX'S "THE GET DOWN"
This is Baz Luhrmann's first foray into the streaming sphere and the production is seeking nonunion background players to play Hispanic and African American minors. This is an ongoing NYC shoot that begins in August and could possibly extend to December. You never know, you could land yourself a great opportunity! Check out this #IGotCast on Stephen Chacon, who began as a background actor, but Luhrmann liked him so much he bumped him up to principal!
"SIMULATION BEACH"
A voiceover artist "with some grain" to their voice is being sought for a film set it southern California. Click the notice for a submission sample!
Inspired by this post? Check out our audition listings!