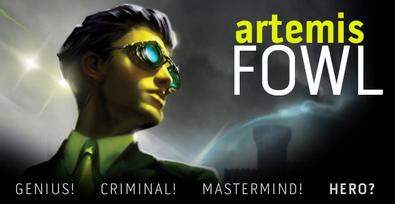 Back in June, we got word that the sure-to-be-huge "Artemis Fowl" feature, based on the massively successful book series by Eoin Colfer, was sniffing around for its leading actor.
Now, it's official, and the Disney project is casting right here on Backstage!
Casting is underway in Ireland for one male actor aged 9–13 for the title role and no previous acting experience is even required. Under the eye of casting director Lucy Bevan, the team seeks a talent of any ethnicity, whose "eyes reveal a flickering of intelligence" and who is "warm-hearted and has a great sense of humour."
The actor must also be 5'3" or below in height. If this sounds like you (or, more plausibly, a child actor you know), here are the all-important audition details.
Appointments will be held Sept. 29 and 30 in Galway, Oct. 2 in Dublin, and Oct. 14 in Cork.
The project itself will be shooting in the U.K., with exact dates and locations to-be-determined.
Well, what are you waiting for? Learn more and apply to the gig right here!
Check out Backstage's child audition listings to find more gigs for young talent!