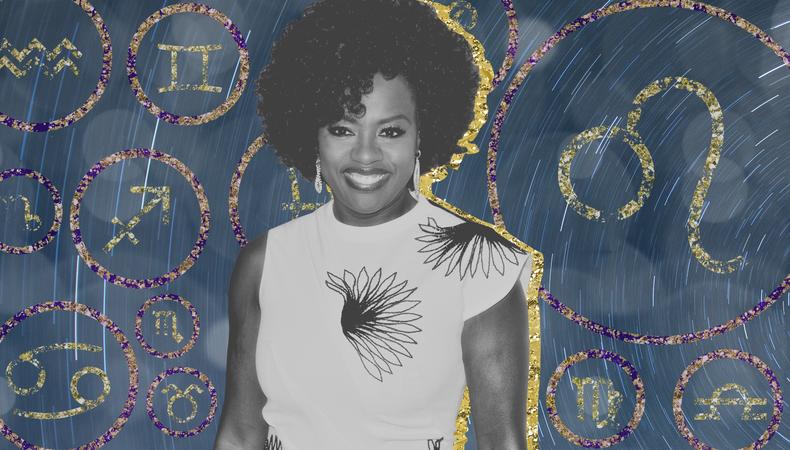 August brings the drama, opening with the Sun, Mars, and Venus in the dramatic show-stopping sign of Leo. Mercury also just turned direct and joins fiery Leo on Aug. 11 and we can't help but shout it from the rafters. "It" being whatever July's eclipses have delivered in terms of dramatic endings and beginnings.
There's plenty of reason to celebrate this month, one being Jupiter's shift into direct mode on Aug. 11 helping us find a more stable track forward. We're all feeling a little more clear, if battle-weary, from the onslaught of inner and outer confrontations that has made us take leaps forward without necessarily knowing where we were to land. As we shake the water of Cancer off this month, we come more fully into ourselves and find that doors begin to open from the sheer force of our directed presence and desire. If there were a month to fake it till you make it, this would be it.
For the full skinny, be sure to read your Sun and Rising sign!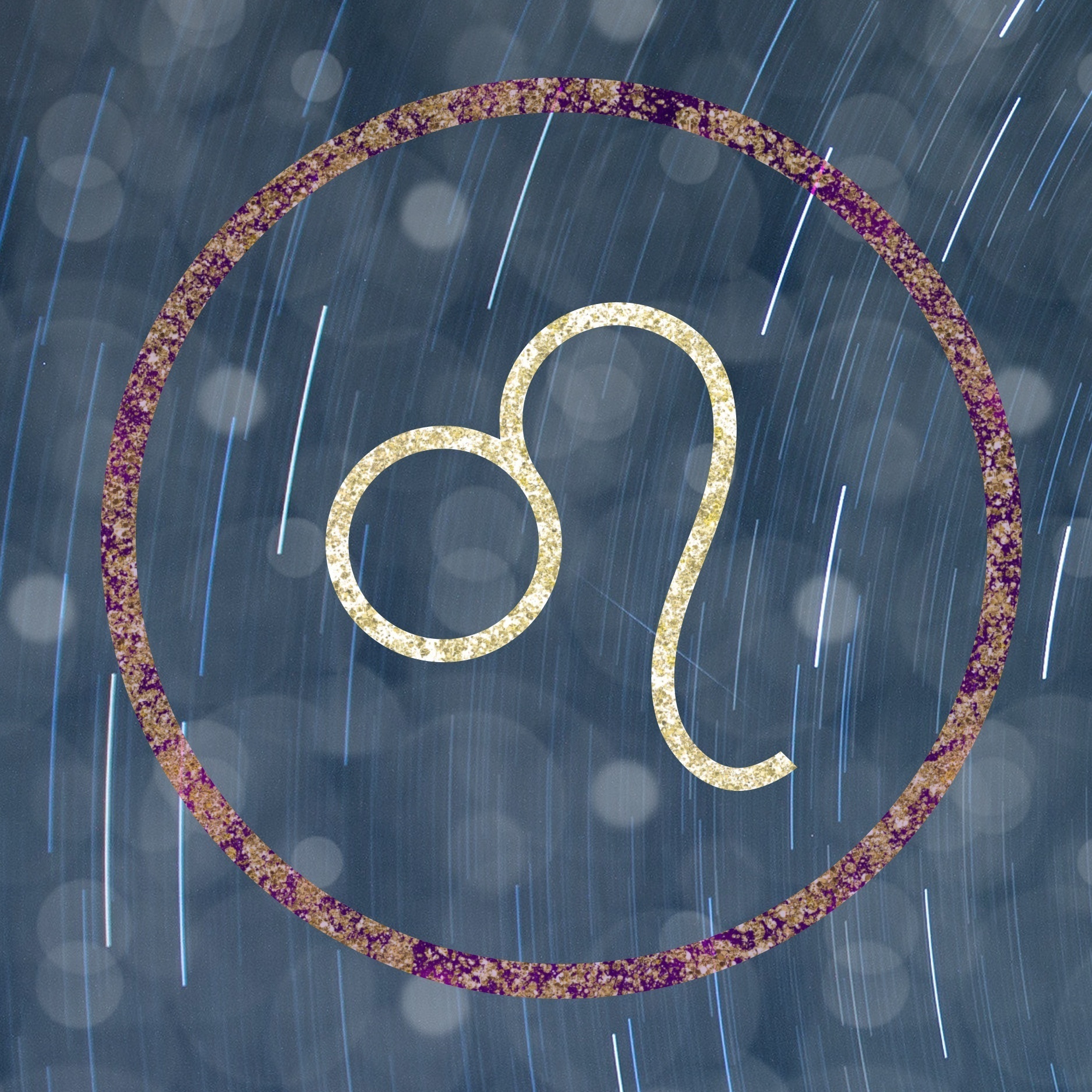 Happy early-late birthday, Leo! This is your month to shine as eyes are upon you with the Sun (until Aug. 23), Mars (until Aug. 17), and Venus (until Aug. 21) in your dazzling sign and 1st House of Personality! Mercury also joins the party on Aug. 11 increasing the likelihood that you'll experience some powerful expressions of your art and invitations to step into new, even bolder territory. Whenever Mars is in our sign, it's a call to demonstrate courage—so don't shy from risk, including in the romantic arena. The New Moon in your sign on July 31 has set you up for a memorable month indeed, so steep in your intentions for the first few days and anticipate the great things to come.
You're craving stimulation and excitement, especially on Aug. 2 (Venus in Leo square Uranus), and you're about to find out if a partner or lover can keep up, or at least gives you the freedom to follow your adventurous impulses and inner provocateur. As the Moon reaches full in the sign of Aquarius and your 7th House of Partnership on Aug. 15, you'll have a better idea of just how in sync you are. If single, you'll no doubt have opportunities to play and explore, especially on Aug. 13 when the Sun and Venus join in your sign for a day of wondrous beauty and adoration.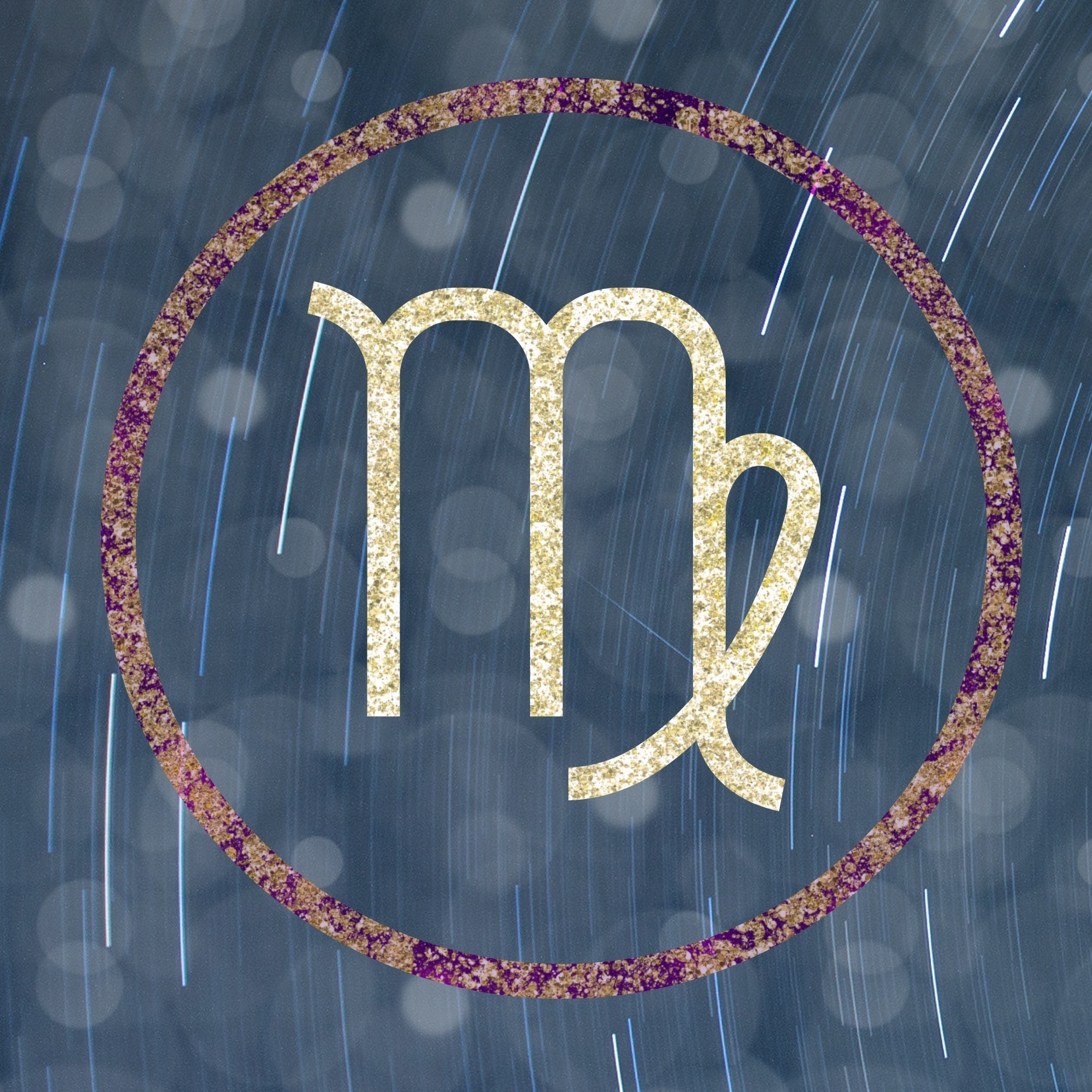 The first half of the month is all about perspective and permission to take in the view, being cognizant of any internal change you've undergone and being patient as these shifts concretize in your outer reality. With a cluster of planets going through the imaginative if diffuse 12th House, you may find yourself alight with ideas but they may not move forward until the second half of August when the Sun, Venus, and Mars shift into the more active territory of your 1st House. A late-summer road trip, 10-day meditation, or just getting silly with friends may be time well-spent the month before your birthday. When the New Moon arrives in your sign on Aug. 30, you'll know exactly what to wish for and be glad you took some time to recuperate.
Pluto and Saturn in fellow earth sign Capricorn continue to press through your 3rd House of Communication, Research and Correspondence, giving you oodles of drive to express your point of view, albeit in ways fitting of your more stately nature these days. You've been craving more adventure and wide, open spaces and August helps you get in touch with the currents that will get you there physically or through your transcendent creative work in the months to come. Pay special attention after Aug. 17, when energetic Mars gives you just the boost of adrenaline you need to make the impossible happen. The Sun and seductive Venus are right behind, energizing your sign and your need for cuddles after Aug. 21.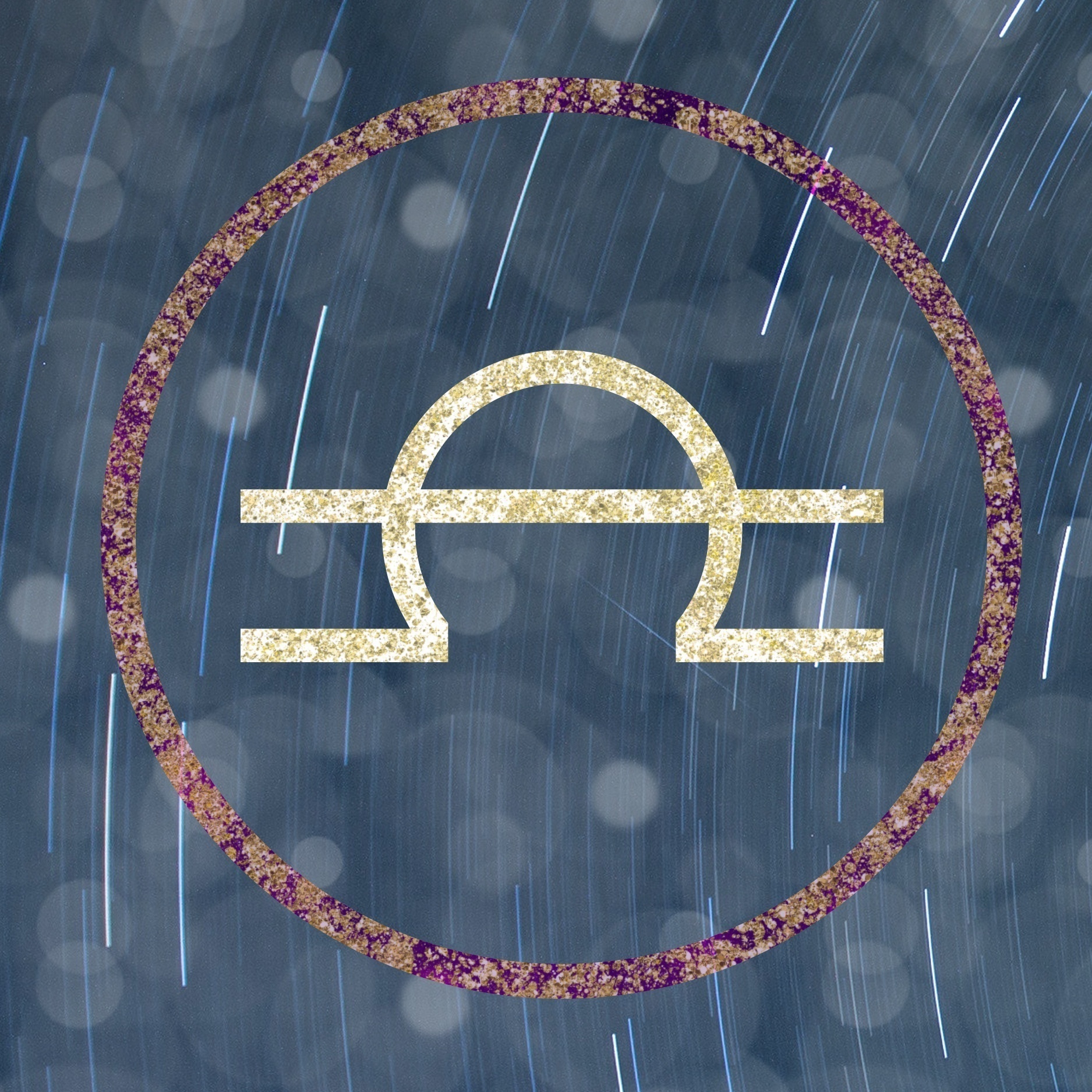 Get out there and network this month as the build-up of planets in shining, happy Leo come in the form of supportive souls who share your vision of the world. The 11th House of Friends and Future Plans is also where the New Moon of July 31 took place, promising that intentions you set in these areas are especially powerful. You may just find that you can't go it alone anymore and may need more than your nuclear base of support to help you get where you're going. Naturally social and engaging, this can't be too tall of an order. You'll just have to manage your expectations of everything going as neatly or smoothly as you visual Libras would prefer. This is because the planet of excitement and upheaval is squaring all those Leo planets, and some of the socializing you're set to do—on behalf of your hopes and dreams—could press you into showing up in ways you haven't done before (on a panel? collecting signatures? throwing an event in your honor?)
This is a month to be authoritative and really declare what you want and see what support you can dredge up with some magic from the Universe. Your voice will only get louder and stronger when Mercury moves from Cancer to Leo on Aug. 11 and has you eager to join a new community and sign on the dotted line as soon as possible. A Full Moon on Aug. 15 in fellow air sign Aquarius should be lovely for you and coincides with lucky Jupiter's turn direct in your 3rd House of Communication. You'll more than get by with a little help from your friends.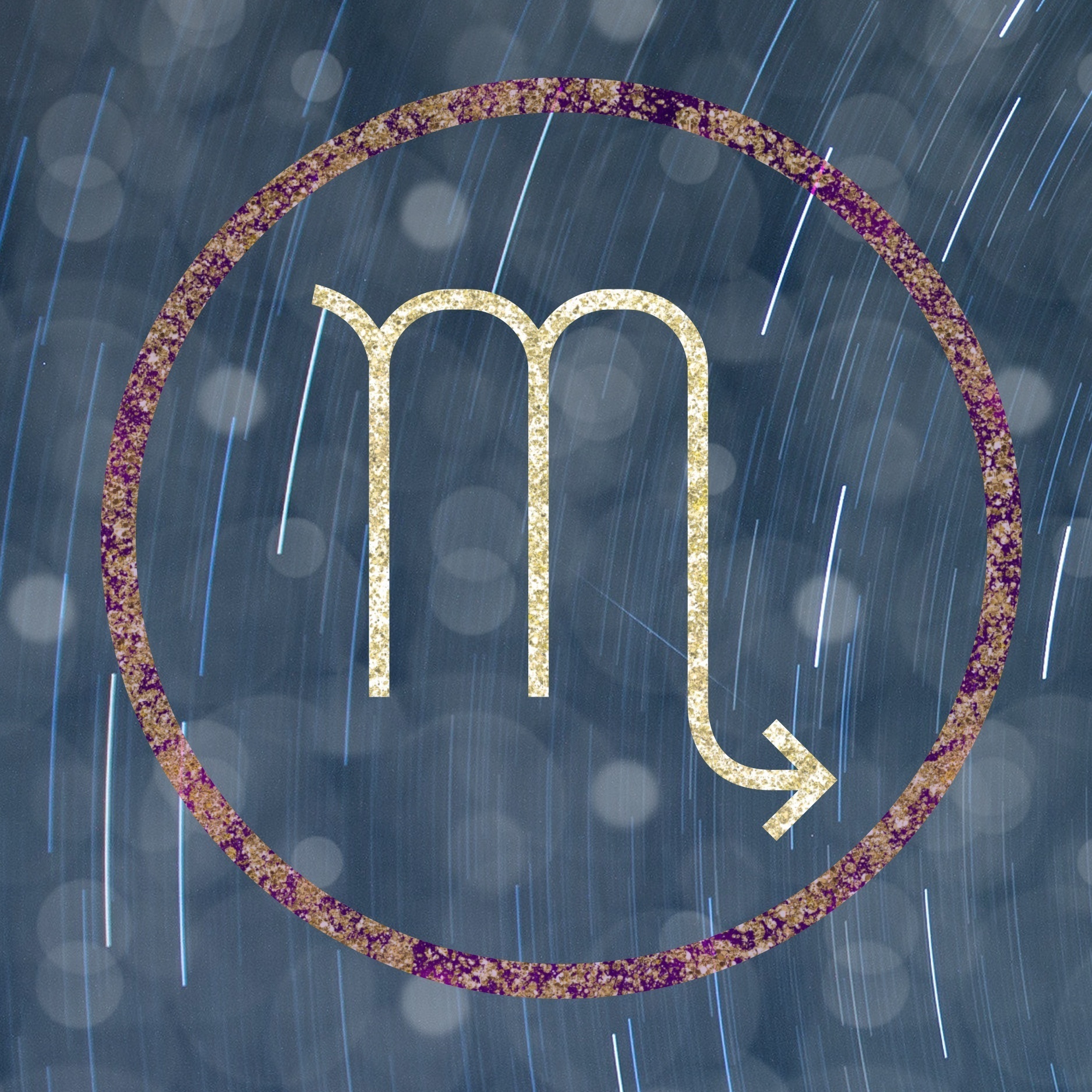 The recent planetary deluge in fellow water sign Cancer and your 9th House has made for deep reflection in terms of travel and educational plans, and has perhaps forced you to take an eagle eye view and spend less trying to control the little picture. Letting go of some of the details and focusing on what's possible when you align with your faith and optimism about others has really helped defuse potentially sticky situations. With a planetary migration into Leo and your 10th House of Career, namely the Sun, Mars, and Venus, the name of the game this month is fake it till you make it, especially in terms of your career and any position which would have you seen by your adoring public.
The attention could even be uncomfortable for private if provocative Scorpios, who would sometimes choose to stew privately in their own perspicacious genius. A sudden opportunity, brought on by a square to planet-of-the-unexpected Uranus, could hit or have already hit leaving you saying "I didn't see that coming." With Jupiter direct in Sagittarius on Aug. 15 lighting up your House of Money, hopefully, this promotion of sorts will come with a handsome profit. A great day to get things done and greenlight projects would be Aug. 7 with the energetic first-quarter Moon in your sign and a slew of optimistic aspects sending you encouraging vibes. Make sure to send the Universe your seeds of intent at month's beginning around your desire to take up more space on stage, if that's what you truly want!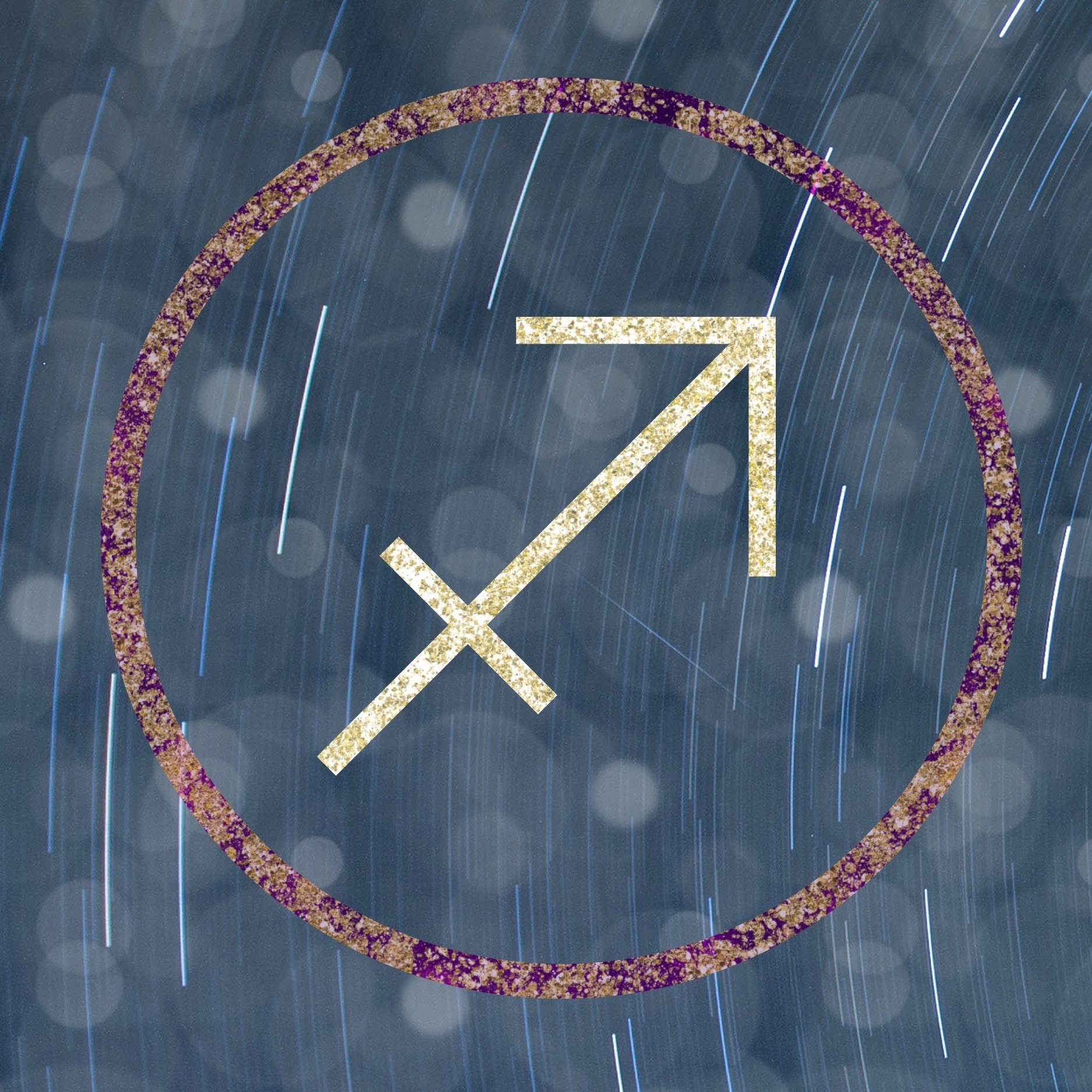 Well, you've patiently waited as your planetary ace card Jupiter stalled in retrograde in your sign. This month on Aug. 11 the lucky planet goes direct so you receive the maximum power of this opportunity-generating behemoth (here until Dec. 1). With a cluster of planets also in fellow friendly fire-sign Leo at month's beginning, August is shaping up to be quite supportive and casts you in a leading action role. If people haven't heard from you in a while, you're back in the high life as these show-stopping planets take up real estate in your passionate 9th House of Travel, Education and Life Experience.
Mysterious Neptune applying pressure to your Sun via a tense square aspect has forced you to do some rethinking, and perhaps forced you to get really clear on goals by letting go of one ledge. Now it seems those arrows you directed are starting to hit, but it's always good medicine to keep your humility as Jupiter can sometimes have us bite off more than we can chew and think our streak will last forever. Play the long game, keeping attuned to great days for success like on Aug. 3, 8, and 11. It may be wise to pick a goal with an intended completion of Dec. 2 and reverse-engineer your steps to make it happen. Jupiter helps those who help themselves and this avuncular planet is begging for you to dream big and do your rightful part.
Some intense days of communicating may kick off the month as Mercury opposes Pluto and Saturn in your sign, making for a veritable power stand-off. The truth could also set you free, but it may piss you off first. In any case, this is a time to get under something so you can get on with it. With Mercury fresh direct, any miscommunication should be ironed out and helpful details and helpful people will hopefully come to your aid. Lean into love and openness even if you want to rake someone over the coals. Sugar will go a lot farther than vinegar. You're learning to conduct yourself as more stateswoman than rabble-rouser, which means learning the fine art of self-containment and strategic communication. Teachers could also come in at this time, or have been, and they may not come with professorial glasses and a syllabus as much as have something of the ways of the heart to teach you.
With Leo traffic in your 8th House of Intimacy, it seems you're drawn into deep relating in one way or another. First and foremost with yourself and those passions you're good at keeping under wraps. When Mars migrates to Virgo on Aug. 17 (and later Venus and the Sun), you'll be able to more clearly focus on goals; and perhaps even some surprising business travel. In the meantime, you're sloughing off the old and allowing feedback from other souls to shape your path ahead. Aug. 10–12 should be a few dynamic and clearing days, and save a special intention for the New Moon of Aug. 30 when the 9th House of Travel, Education and Life Experience helps you hone in and see the light and see the dawning of a long-sought after goal that has been circling you.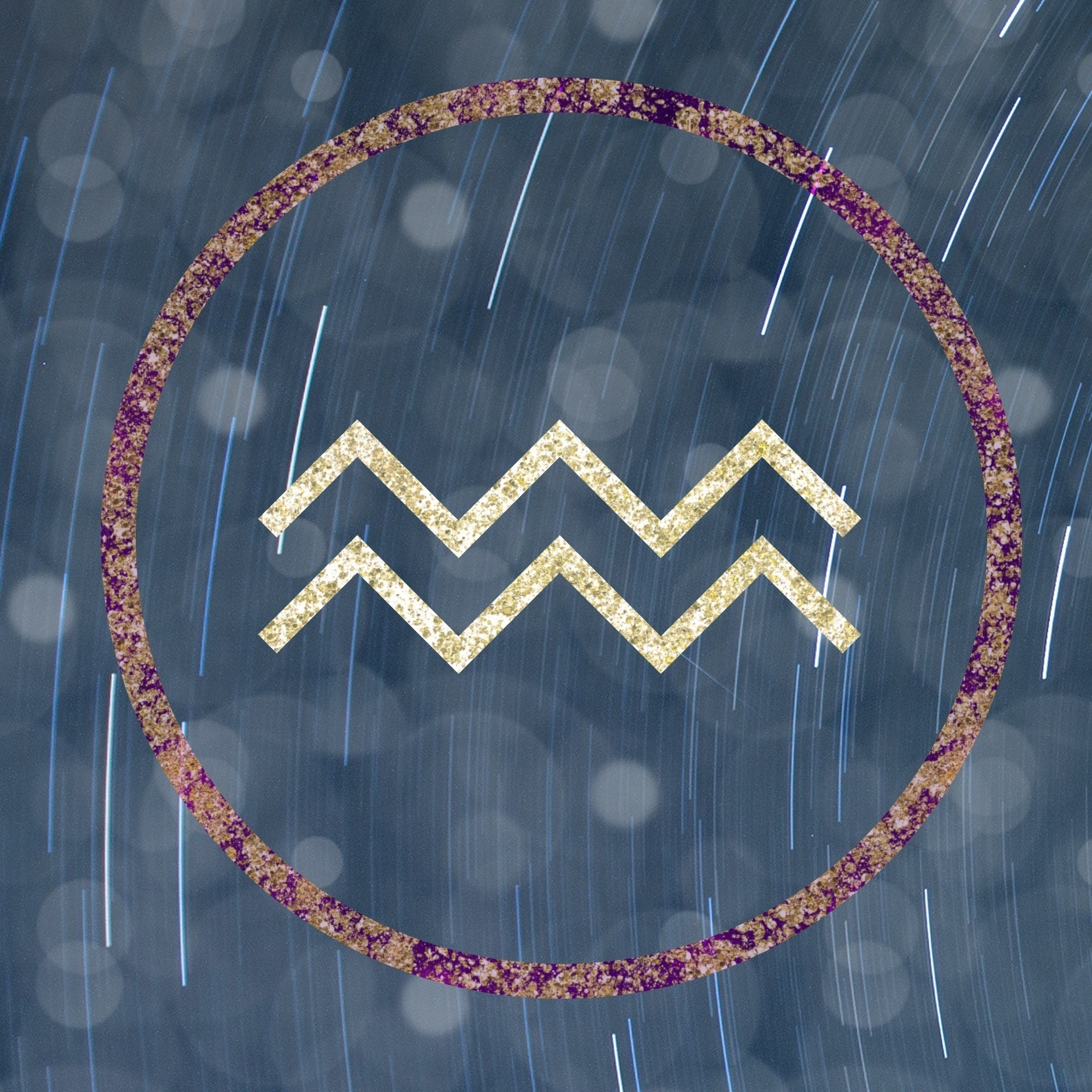 Your 7th House of Relationship is chock full of planets this month, signaling not just suitors but the world that you're ready to be engaged. When such a bold trifecta as the Sun, Mars, and Venus reach above the horizon into the 7th House, those internal processes that the planets represent can be seen and engaged by the world. This usually comes in the form of allies, business or romantic, although the 7th House is also the House of Open Enemies. Hopefully, you've befriended even those with Aquarian openness and ability to rise above emotion. Aquarius is truly the sign of humanity, of elevating the group through rebelling from the status quo and bringing others into the future with them by the power of their ideas.
With your benevolent co-conspirator Uranus applying tension to your Sun, it's as if you're being shaken to the core and having to go light speed into the future without a manual. While you usually help others do this, it's your turn although all this upheaval and renewal is happening in your private 4th House of Home and Family. Don't be shy to rely on some personal one-on-one support this month, since you seem to have it in spades. A beautiful Full Moon in your sign rises on Aug. 15 and sets off fireworks that bring a wonderful moment of clarity to your relationship(s). Your best week is probably the week of Aug. 11 as the domino effect of Mercury going into Leo, Jupiter turning direct, and the Moon entering your sign strengthens your position and helps things fall into place. You can visibly see the result of the work you've been doing behind the scenes.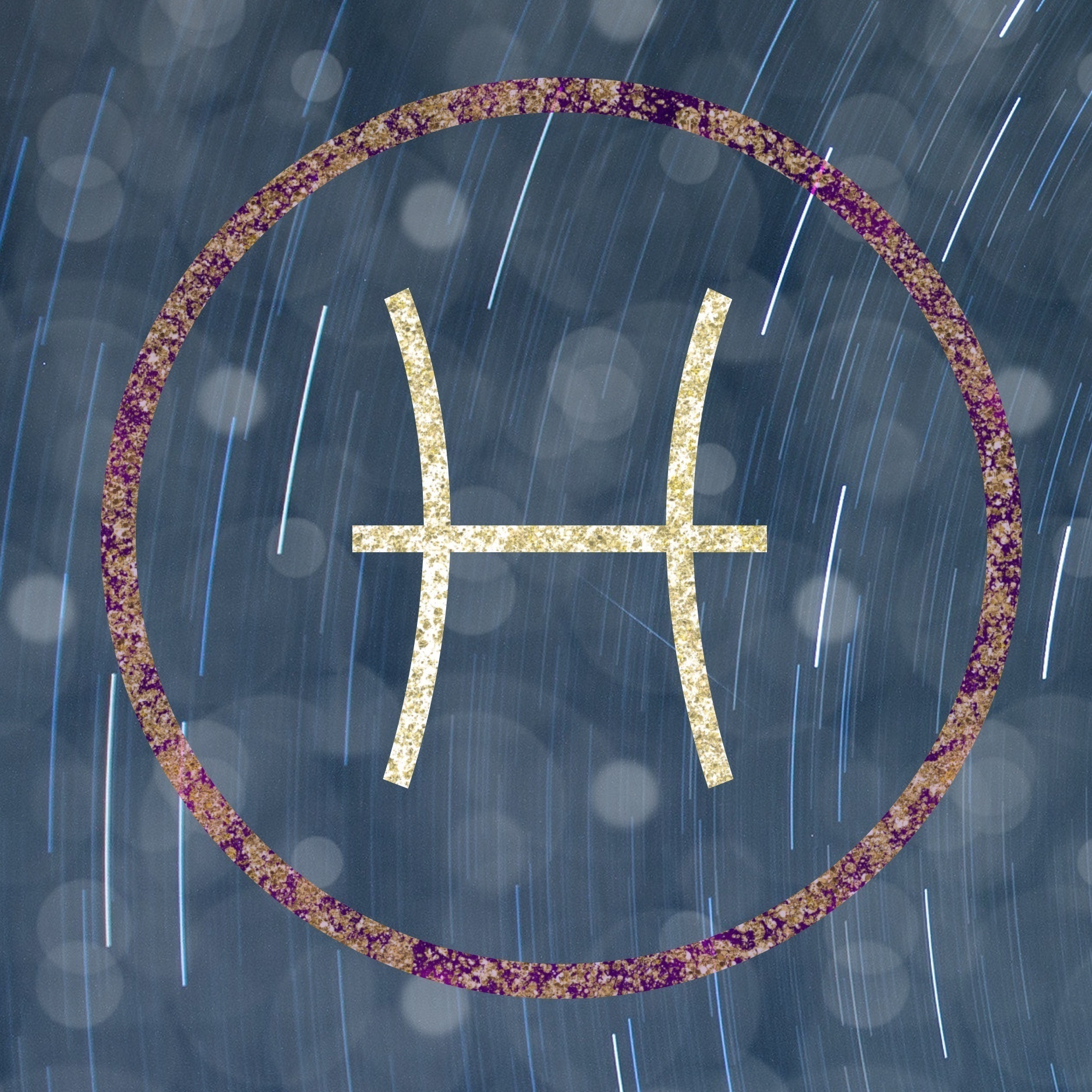 The theme for Pisces (and Pisces rising), is the importance of generating a more balanced perspective and role when it comes to group dynamics. True, this has been happening for a while, but with the North Node and Mercury (until Aug. 11) transiting your 5th House of Creativity and Self-Expression, it's time to put your name on something and serve yourself. You've probably read before about your boundary issues, which is certainly tied to your compassion and empathy, but the Universe seems to be hammering you this year with the limitations when you give too much to others' agendas or sacrifice yourself trying to save the entire ship. What's at stake is your energy and ability to produce that which really does have the potential to light a lot of people up and if not save, improve their lives. You need energy for your art or your life project and that means seeing yourself in a central role that truly benefits you (and feels good) and as a byproduct helps everyone else. Key word: byproduct. You could never be accused of not being giving enough so it's not like you're at risk of becoming just a take. You just need some encouragement to be selfish sometimes. If your selfishness feels extreme, it's probably everyone else's normal.
In other news, the planetary traffic in royal Leo has been making a stop in your 6th House of Work and Health. It could be an extraordinarily busy time, but not without its glamour and support. Because Mars and Venus are here (through Aug. 17 and 21 respectively), what you're trying to sort out may have a relationship theme. It could be time to schedule date night, try appointment sex, or realize that part of your self-care has to include love and pampering in whatever practical way you can put on the calendar.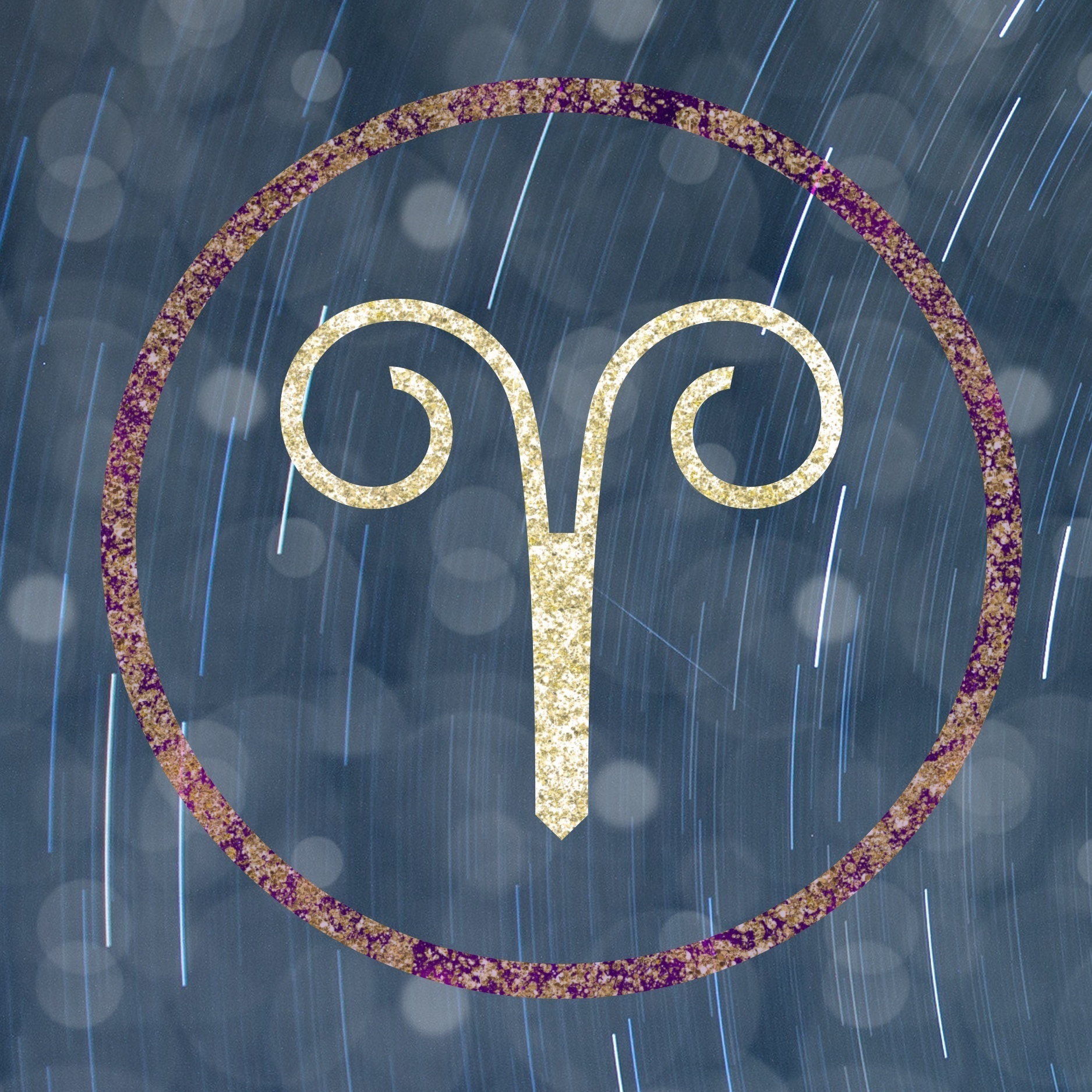 The planetary triad in Leo—the Sun, Mars, and Venus—for more than the first half of the month really has the Aries libido kicking. These planets are lighting up your 5th House of Love Affairs as well as creativity and fun in general, so play seems to be high on the list. Jupiter will also turn direct in fellow fiery Sagittarius and reignite your optimistic 9th House of Travel and Exotic Life Experiences so you're likely in the mood to shake off old safety nets and do something which gets your pulse racing. The Moon in Leo on Aug. 1 will only amplify this mood, as will the Full Moon in Aquarius and your House of Friends on Aug. 15.
Mercury will also slowly transition out of Cancer on Aug. 11 and add even more electricity to this self-expressive 5th House. You may have to remind yourself to be sensitive of others' needs as you're not in much of a mood to compromise until of course planets start to move into the more cooperative territory of Virgo starting on Aug. 17. You might as well live it up. This is really a month to be adored and follow the fun. Try not to completely neglect your home and inner life however as the North Node is still dictating that's where the deep transformation and fulfillment is really at for you. There's ripe opportunity to express what's going on inside in a dramatic and fruitful way that helps lift others spirts as well.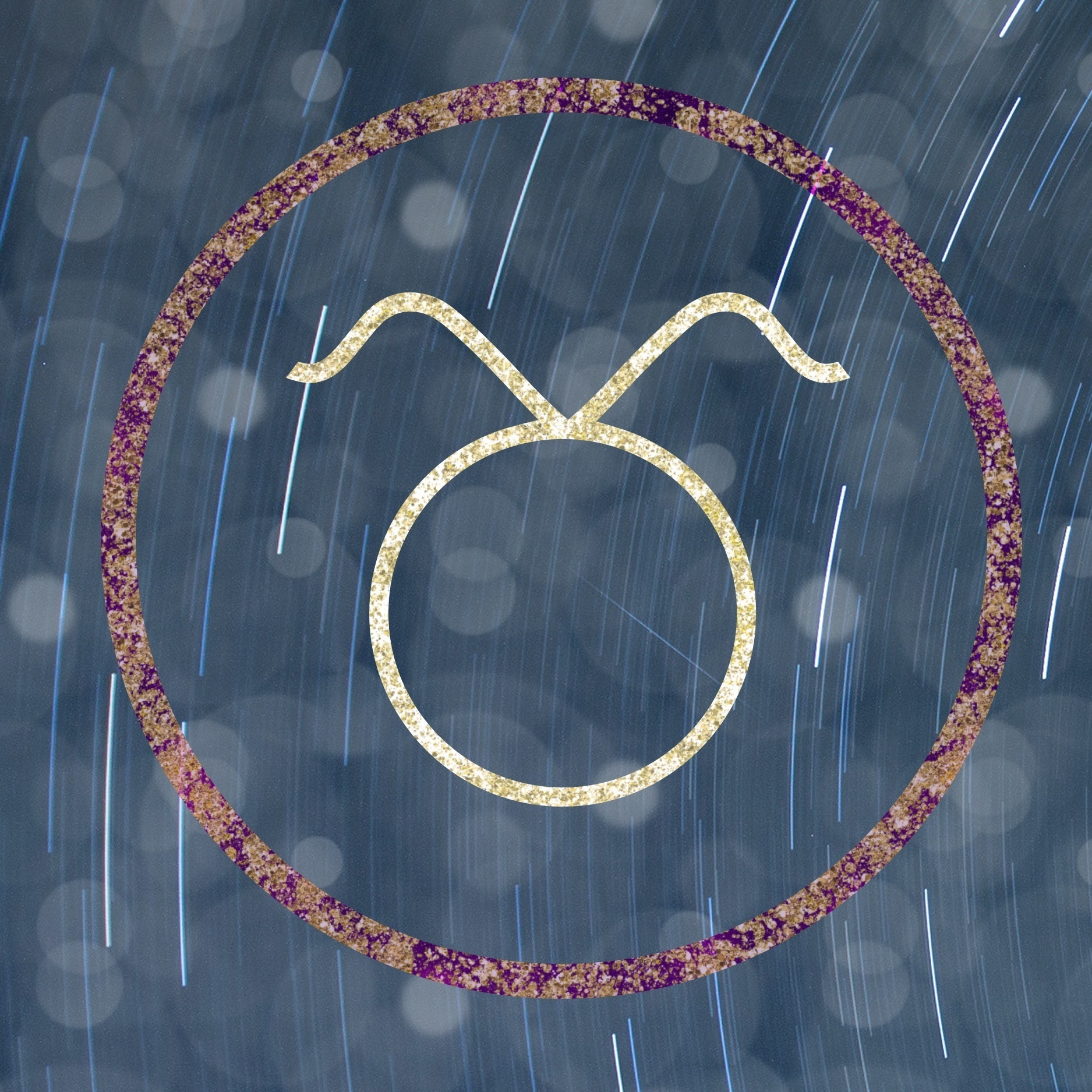 After the seeming instant transformation you've made with Uranus electrifying your sign and infusing your very being with all sorts of new information and possibilities, the planet of excitement and upheaval turns retrograde on Aug. 11. This quiets the planet a bit, but also gives you time to cement the changes you've made and further dig deeper into your psyche to see what else destiny has in store. On the same day, expansive, opportunity-bringing Jupiter turns direct expanding the spotlight to include your 8th House of Sex, Death and Other People's Money. Acts of largesse, be it monetary or otherwise, seem to show up for you this year as Jupiter presents a treasure chest, although one that has likely been filled by someone else's resources. Expect more clarity around those themes, especially since Mercury is now direct making more clear what side of a boundary you fall on.
You're also having a little more fun digging into the taboo, be it your own shadow side or just a dawning fascination with all things hidden, dark and seductive. You have a way of bringing some great humor to these more "untouchable" subjects and may find you're getting a lot better at reading in between the lines. While you're the brand representative of steadfast perseverance, it seems throwing caution to the wind and braving new worlds may actually work better with you these days.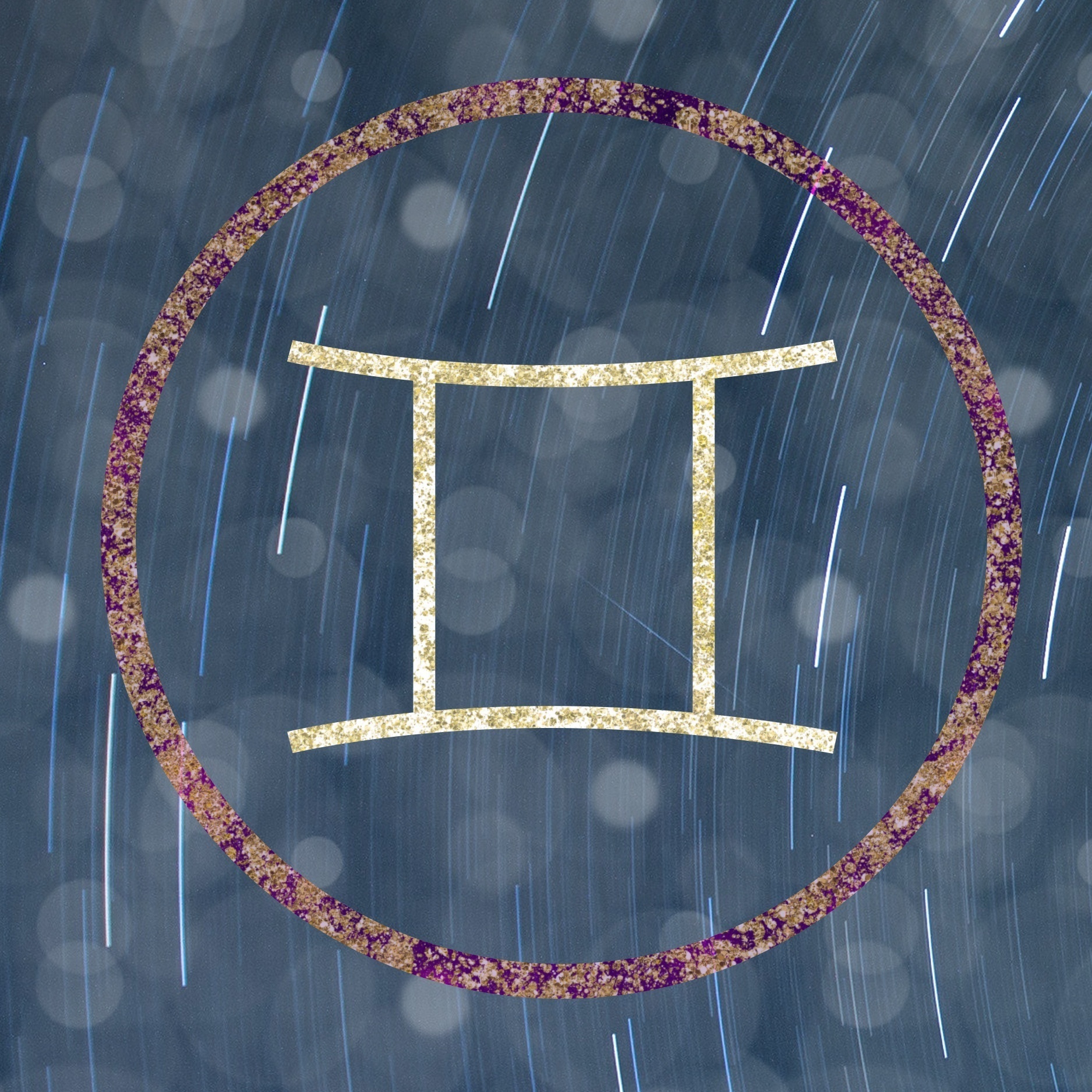 Lucky Jupiter turning direct on Aug. 11 in your 7th House of Romance can bring some opportunity or help further grow an existing partnership. Planets transiting our 7th House often point to our loved ones, so Jupiterian types—big personality, optimistic, philosophizing, even reckless—may come into your sphere for some one-on-one bonding; point being to wake up those dormant qualities within yourself. At the same time, you're learning about boundaries and how to more securely root in yourself. This sense that "I can take care of myself" and that you know what is important to you, with or without a mate, ends up being what makes partnership work or work even better.
Slowing down that Gemini urge to be and know everything yesterday, is still on the 2019 syllabus with that North Node in nurturing Cancer in your 2nd House of Values and Income. As you learn what makes your life feel safe and secure, you find yourself in much better balance with the souls around you. The first half of August will see three planets in Leo—Mars, Venus and the Sun—bring a dazzling and confident quality to your conversations, correspondence, and even your presence around the neighborhood. You're likely in a social and absorptive mood and even though things around you may happen with a certain familiar speed, keep reminding yourself that it's okay to slow down and know your energy is a resource worth investing wisely. Choose which parties to attend accordingly.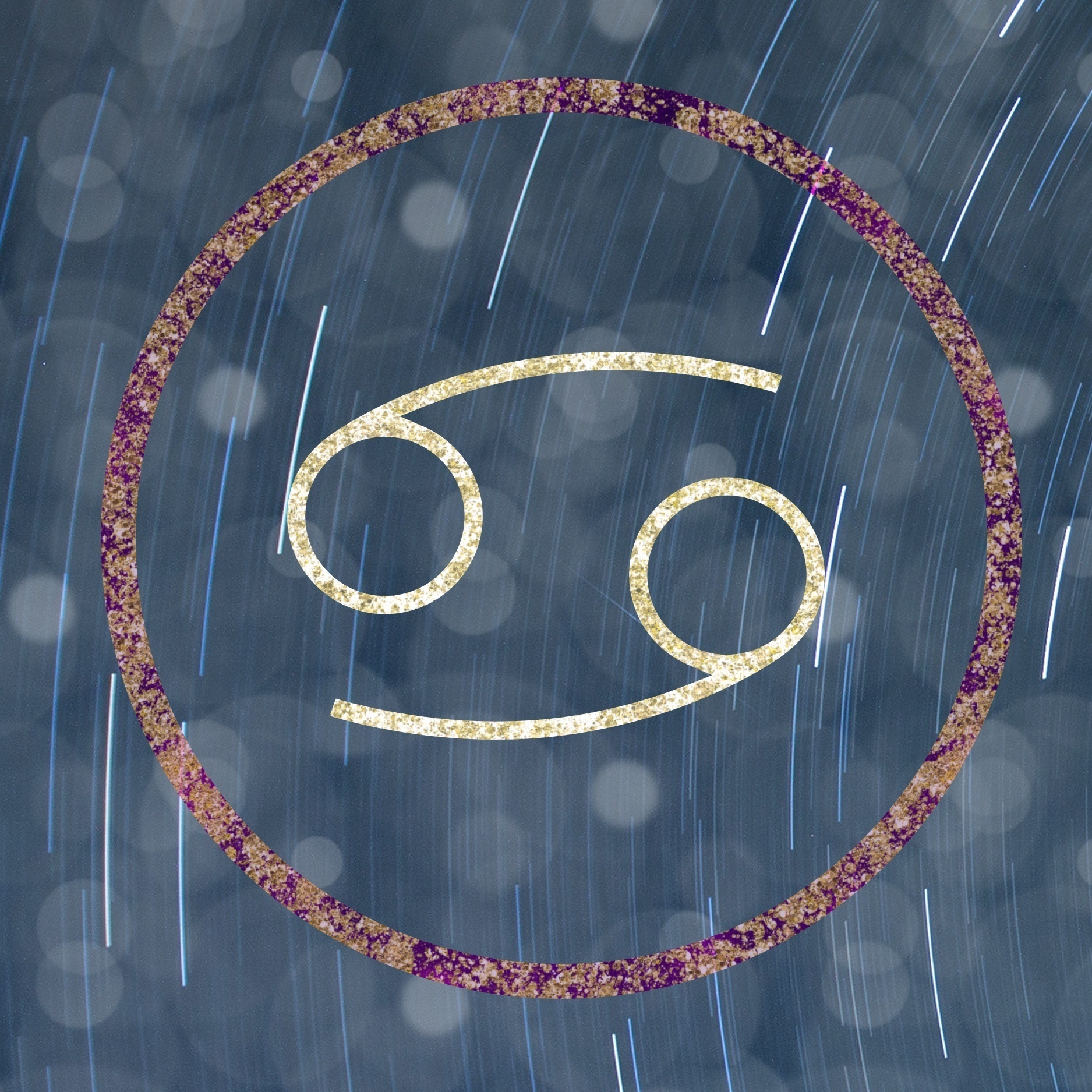 After the Cosmos fully drenched you in all those planets transiting through your very own sign of Cancer last month, it's time to shift up the energy. You've probably felt a little ease of pressure and emotion, as the Sun, Mars, and Venus are now in outwardly expressive and fiery Leo giving a little perspective to the wormhole you and many others have been in. This energy is warming up your 2nd House of Money which will likely attract some alluring earning opportunities your way which rely on your own personal charm and magnetism. This would be a good couple of weeks to raise your prices and indulge in a few things money can buy. There's something about the material world which warms the cockles of your heart. Mercury until Aug. 11 is still in your sign as is the transiting North Node. This makes heartfelt communication paramount, in a way that lets others know how you feel and what you want.
With the North Node in the 1st House, it's about assertiveness, gently so, but assertiveness nonetheless. This may come to your aid this month as you set your value and negotiate some terms—if not financial—which make you feel like you're getting a fair shake. Also, getting into your body in some expressive form of movement would be very grounding for emotional Cancers.
See what else August has in store for you with Backstage's casting calls!
The views expressed in this article are solely that of the individual(s) providing them,
and do not necessarily reflect the opinions of Backstage or its staff.