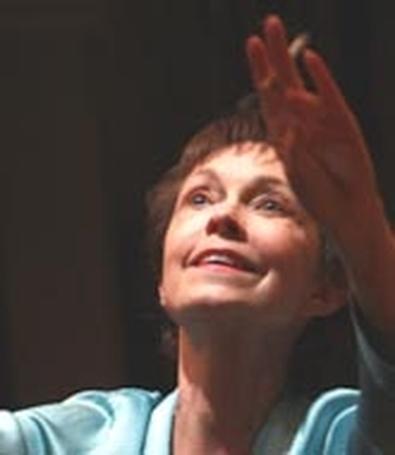 With its drug-addicted mother, alcoholic father, cauldron full of family secrets, and raging confrontations over "truth-telling," one could easily call Tracy Letts' August: Osage County, recently arrived on Broadway from Chicago's Steppenwolf Theatre Company, an Oklahoma version of Long Day's Journey Into Night. But there's a lot more going on in this three-hour-plus mash-up of O'Neill, Williams, Inge, Albee, and Letts' own brand of gallows humor.
Incest, pedophilia, depression, substance abuse, and disillusionment with the American dream all get a thorough going over as the Weston clan gathers at its Pawhuska homestead to deal with dad's disappearance and mom's pill dependency. Each of the three daughters -- Barbara, Ivy, and Karen -- has her own dysfunctional family, as do Aunt Mattie Fae and Uncle Charlie. Standing aloof and observing is the Native American housekeeper, Johnna. In other hands, these multiple machinations could resemble the clip show of a long-running soap opera. But Letts uses the wickedly funny, grotesque perspective that infused his Killer Joe and Bug to offer a raucous, jaundiced, yet sympathetic view of the American family. It's tragic and hilarious at the same time. Who else could turn a snatch of dialogue like "He killed himself" into a laugh line?
Some of the story lines are a bit incredible and forced, such as the romantic connection between first cousins Ivy and Little Charles and a dangerous flirtation between teenaged granddaughter Jean and Karen's slimy fiancé, Steve. I also didn't quite buy Barbara's big "This country is broken" speech, which too obviously comes from the author rather than the character. But Letts' barbed-wire dialogue, Anna D. Shapiro's freight-train-fast direction, and real-as-roadkill acting keep us fascinated for every second of the play's three acts.
There are wonderfully bizarre juxtapositions, brilliantly staged by Shapiro, such as the Grand Guignol coup de théâtre when movie buff Jean turns the TV volume up full-blast while the entire family screams at each other in every room of Todd Rosenthal's perfectly detailed three-story set. In another haunting moment, mother Violet, blasted out of her mind on prescription painkillers, reacts to bad news by putting on Eric Clapton's "Lay Down, Sally" and dancing wildly. The incandescence of that scene is largely due to Deanna Dunagan's ferocious performance as Violet. Here is an outsized yet totally believable theatrical character to rank with Mama Rose, Hedda Gabler, and Blanche DuBois. At first she seems like a delicate, broken-stemmed flower as she stumbles up and down the stairs, but as she gradually reveals her disappointment with life and her determination to win the emotional war she's been fighting with her missing husband, Dunagan's Violet becomes a devouring tiger consuming everything in her path. Amy Morton is nearly her match as the steel-spined eldest daughter, Barbara. Kudos also to Rondi Reed, Francis Guinan, Kimberly Guerrero, and the entire company.
August is a rarity on Broadway: a new, non-British straight play with a large cast and no stars. Hopefully, audiences will tolerate the high ticket price so that more Main Stem producers will take a chance on similarly challenging dramas from American playwrights.
Presented by Jeffrey Richards, Jean Doumanian, Steve Traxler, Jerry Frankel, Ostar Productions, Jennifer Manocherian, the Weinstein Company, Debra Black/Daryl Roth, Ronald & Marc Frankel/Barbara Freitag, and Rick Steiner/Staton Bell Group
at the Imperial Theatre, 245 W. 45th St., NYC.
Dec. 4 - April 13. Tue. - Fri., 7:30 p.m.; Sat., 8 p.m.; Wed. and Sat., 2 p.m.; Sun., 3 p.m.
(212) 239-6200 or (800) 432-7200 or www.telecharge.com.
Original casting by Erica Daniels.
New York casting by Stuart Howard, Amy Schecter, and Paul Hardt.