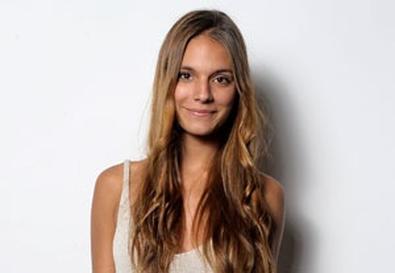 SYDNEY (Hollywood Reporter) – Australia may finally have a homegrown blockbuster on its hands with the terrifically engaging "Tomorrow, When the War Began," an action-packed war film for and about teenagers.
Based on the first in a series of best-selling novels by Aussie John Marsden, about a band of teens forged into guerrilla warriors after a military invasion of Australia, this charged adaptation is going after the lucrative "Twilight" demographic with both guns blazing.
The film, a Paramount release Down Under, opened at No. 1 in Australia and New Zealand, and its potent mix of heroics and hormones suggests a triumphant march onto the international stage. Franchise possibilities are solid.
Former soap star Caitlin Stasey steps up with a strong performance as 17-year-old farm girl Ellie, who rounds up a group of six friends for a carefree camping trip in an isolated idyll the locals ironically call "Hell."
They return to their homes in the fictional town of Wirrawee to find pets starved, power lines cut and -- horror of horrors! -- no cell-phone service. During their absence, a foreign army has invaded the country, occupied their town and turned the local show ground into a prison camp.
With eyes fixed firmly on a mainstream audience, the film carefully avoids any political subtext by referring to the enemy as a "coalition" of unnamed forces, although the invaders have an Asian profile. The action is ignited as the schoolmates adjust to their newly upended world, shouldering guns and fighting for survival before forming a guerrilla resistance unit.
Sydney-raised scribe Stuart Beattie, here making his directorial debut, knows his way around a big-budget movie, having scripted Michael Mann's "Collateral" and contributed to the screenplays for the "Pirates of the Caribbean" films. The estimated $25 million budget, one of the largest attached to an independent Australian film, is modest by Hollywood standards. But Beattie milks maximum bang for buck, hurtling through a series of shoot-outs, car chases and explosions at a breakneck pace, while never losing sight of the human element that made Marsden's books so beloved.
Bolstering the war-time pyrotechnics is a universal coming-of-age story, with satisfying dollops of romance, drama and easy humor, and a standout performance from Deniz Akdeniz as goofball-turned-warrior, Homer. The young adult protagonists are treated seriously and, beyond some awkward line readings and necessarily melodramatic teen dialogue, strong character development lends an occasionally far-fetched storyline emotional believability. What could have become a risible "Rambo" meets "The Breakfast Club" mash up -- or worse, a clone of the jingoistic Brat Pack B-movie "Red Dawn" -- emerges as a solid entertainment with sequels in its future.
Dramatic lensing by Ben Nott ("Daybreakers") fronts a polished technical package, with special effects and some tricky stunt work expertly handled.
– The Hollywood Reporter