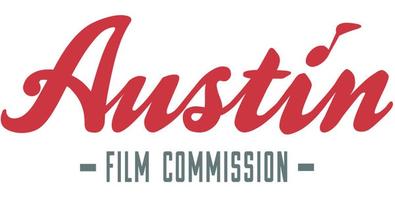 Austin is America's unofficial indie music capital, but this unpretentious city is also home to a flourishing film scene. Austin was again just named "The Best Place to Live and Work as a Moviemaker" by Moviemaker Magazine, and offers filmmakers multiple tools to bring their visions to life. Brian Gannon is the new film and marketing manager of the Austin Film Commission, and shares about what makes Austin a mecca for burgeoning filmmakers.
What kinds of resources are available?
Our site offers access to a number of filmmaking tools including a local crew directory, a locations database as well as information on permitting, festivals, and incentives. We work alongside the Texas Film Commission to bring productions to Austin and to market our city as the place to produce film, television and commercials.
What incentives are there to shooting in Austin?
The city of Austin issues free, right-of-way permitting for filmmakers. The Austin Film Society, a local non-profit, runs an annual grant program for Texas-based filmmakers. It is home to many rental facilities like Omega Broadcast and studios like Austin Studios. Austin's main asset is the crew, with more than 700 professionals working behind the scenes. The Texas Film Commission offers filmmakers up to 22.5% in cash grant-based incentive, depending on the film's budget. Austin also generously offers an additional .75% back to Austin-based filmmakers who qualified for the State of Texas incentive.
What are some of the film festivals in Austin?
Austin has more than a dozen film festivals and each has its own niche. For more than two decades, the Austin Film Festival has focused on the writer's side of production, offering educational panels and premiering some of the highlights of the fall awards season. SXSW has become the place where the best American indie talent breaks. Other diverse festivals include Cine Las Americas, Other Worlds, the Capital City Black Film Festival, ATX Television Festival, and the Austin Gay and Lesbian International Film Festival. The Alamo Drafthouse, a local movie theater, runs Fantastic Fest, which focuses on genre films from around the world.
What does the Austin film scene offer that nowhere else does?
Within 30 miles of downtown, films have access to a diverse number of locations; from the hill country and farmland, to big city and small towns—perfect for any American period piece. The short travel distance to a variety of locations with 300 days of sunshine a year make for perfect ingredients for film production.
How would you say the Austin film scene has evolved recently?
The Austin film scene had a successful year highlighted by the award-season run of "Boyhood." In the last several years we have seen a great class of indie filmmakers like Andrew Bujalski, Bob Byington, Kat Chandler, Bryan Poyser, Yen Tan, and David and Nathan Zellner create distinctive works. Concurrently, larger-budget auteurs like Michael Bay, Robert Rodriguez, Jeff Nichols, David Gordon Green, and Terrence Malick have kept the local crew busy. A slew of major television series are being produced in the area including "The Leftovers," "American Crime," and "From Dusk Till Dawn."
Inspired by this post? Check out our Texas audition listings!