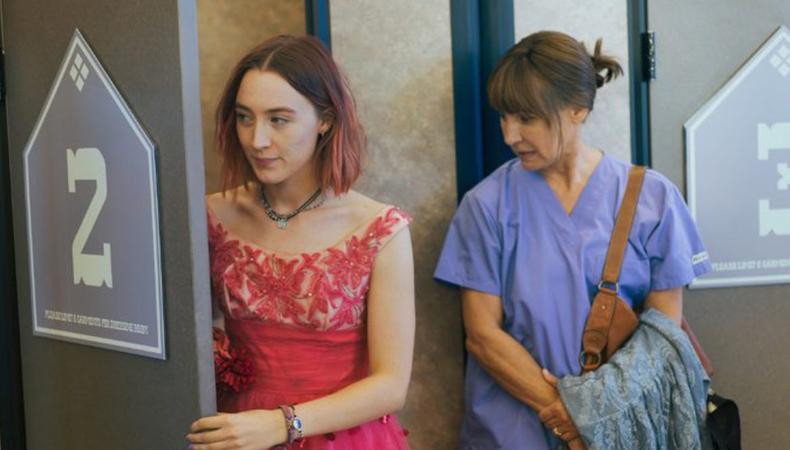 Marking its 24th year, the Austin Film Festival closed Nov. 2 after screening more than 150 of this year's buzziest films.
The festival opened Oct. 26 with A24's "Lady Bird," Greta Gerwig's critically acclaimed directorial debut which has been making its way around the festival circuit after premiering at the Telluride Festival back in September. Also opening this year's festival was the Weinstein Company's "The Current War," which debuted at the Toronto Film Festival but has been pushed to an undecided 2018 release.
Closing out AFF was another Oscar hopeful: the buzzy "I, Tonya" from distributor Neon; the Tonya Harding biopic also made its debut at this year's Toronto Film Festival, where it was a runner-up for the People's Choice award (losing out to another AFF feature, Fox Searchlight Pictures' "Three Billboards Outside Ebbing, Missouri"). The writer of the film, Steven Rogers, attended the screening of the Craig Gillespie-directed film, which stars Margot Robbie, Sebastian Stan, and Allison Janney. Also screened on the final night, with writers Taylor Allen and Andrew Logan in attendance, was Entertainment Studios' "Chappaquiddick," a drama based on Ted Kennedy's 1969 car accident resulting in the death of campaign worker Mary Jo Kopechne.
In addition to the list of festival season favorites such as Focus Features' "Darkest Hour," Austin's festival premiered several television shows and retrospectives, including season 2 of Hulu's "Shut Eye," YouTube Red's new comedy series "Do You Want to See a Dead Body?", and the season finale of HBO's drama "The Deuce."
Along with the impressive screening schedule, the Austin Film Festival takes place in conjunction with Austin's Writers Conference, known among industry insiders as the "The Writers' Festival," celebrating and spotlighting the screenwriter's role in the filmmaking process. This distinct focus on the writer's importance at the forefront of filmmaking continues with a screenwriting competition as part of the festival; this year's event received over 9,000 submissions for Screenplay, Digital Series, Playwriting, and Fiction Podcast competitions.
Comedian Keenen Ivory Wayans and writer Walter Hill received the fest's Extraordinary Contribution to Film Award Oct. 28, along with previously announced Distinguished Screenwriter honor recipient Kenneth Lonergan.
For more information on AFF, visit their official website. And for updates from the frontlines of the 2017-18 film awards season race, keep up with Backstage's awards coverage!
Ready to star in a film festival entry? Check out Backstage's film audition listings!