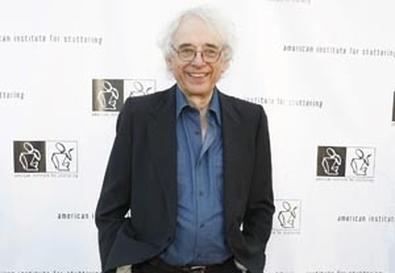 In December of 1961, I was able to get—through the kindoffices of my friend Nancy Donahue, who introduced me to her agent Deborah Coleman—an audition for Arthur Kopit's play "Oh Dad, Poor Dad…" (the title is actually longer than that), to be directed by Jerome Robbins. Jerry liked my audition, but he'd never heard of me, so he kept calling me back, and at every callback I got worse. Finally, on my sixth audition, I arrived and was asked to read opposite a young woman named Barbara Harris. It will always be one of the magical moments of my life. She began to speak, and the role I was auditioning for roared to life in me again. We both were cast that day.
And then I began, in rehearsal, to learn her process. I'm not sure I've ever experienced a process like it. I'll just say I learned what it was like to be in the presence of genuine immediacy on the stage. Immediacy, by the way, combined with patience and kindness, not to mention an inexhaustible inventiveness. It was acting as the highest class of jazz. Much of what I know about acting, or what to strive for in acting, I learned in that year with Barbara, who of course went on to do much breathtaking work. I also learned much of what I know about collegiality.
Bless her brilliant and loving heart.
Austin Pendleton is an actor, director, and playwright, and (at HB Studio) a teacher of acting. He has acted on and off Broadway, in regional theater, in more than 100 movies, and recurrently on such TV shows as "Homicide" and "Oz." Two of his recent productions as a director in New York were "Three Sisters" and "Uncle Vanya," both at Classic Stage Company. He is a member of the ensemble at Chicago's Steppenwolf Theatre and began his careers as both actor and director at the Williamstown Theatre Festival. His plays (published and produced) are "Orson's Shadow," "Uncle Bob," and "Booth." He also wrote the book for the musical "A Minister's Wife," presented this spring at Lincoln Center.