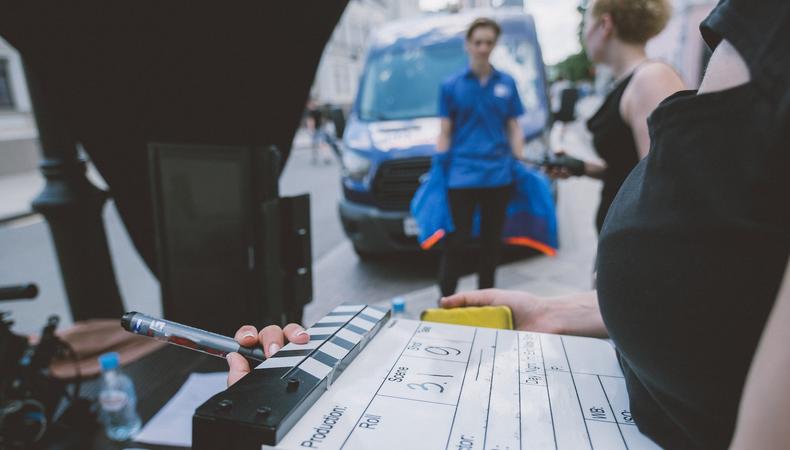 For those searching for casting calls in Australia who need help finding the best auditions in your area, this roundup is your go-to guide. Each week, we update this list to include the most noteworthy gigs. Below, you'll find active listings with direct links to open applications. Take a peek at this week's top contenders.
Multiple Extras Needed for Feature Film
Picture Works Australia is seeking background actors, aged 18 and older, for the indie feature film "Knot," which follows a newlywed couple whose relationship falls apart when the husband realizes he is gay. Filming will take place in Sydney with dates TBD. Pay is AU$20–AU$200.
Want this gig? Apply here.
Logo Maker App Video Ad
The Logo Maker app is seeking two U.K., U.S., Australia, or Canada-based male actors, aged 18–50, to play friends in a video ad. Talent will work remotely. Pay is $20 for one hour of work.
Want this gig? Apply here.
Princess Performers
Little Party Faces is seeking female performers in and around Melbourne, aged 17–35, to play various princess and superhero characters at weekend events around Melbourne. Pay is AU$70–$110 per hour for an estimated eight hours of work per event.
Want this gig? Apply here.
Untitled Feature Film (Representation)
Khans Entertainment Agency, a performing arts talent agency focused on diversity and inclusion, is seeking Australian talent, aged 8 and older, for future film work. Work dates and pay are TBD.
Want this gig? Apply here.
Melbourne and Sydney Actors
Melbourne and Sydney-based actors are wanted for possible representation by Epic Talent Management. Pay varies from $30–$8,000 per project, with all rates meeting MEAA Equity minimums.
Want this gig? Apply here.
Drag Queens Sydney Opera House Performance
Casting is underway for a drag queen show at Sydney Opera House. Drag queens of all cultures, backgrounds, and genders, aged 18 and older, are wanted for the performances, which will take place over a minimum of three nights. Talent will work between March and June 2023 with exact dates TBD. Pay is AU$500–$900.
Want this gig? Apply here.
Instagram Reel, Actors
Brisbane and Sydney-based actors, aged 18–25, are currently wanted for a series of short Instagram videos. Pay is AU$5,000 for 50 hours of work, with interstate travel expenses covered if needed.
Want this gig? Apply here.
Brand Ambassadors: In-Store Promotions
XPO Brands is seeking Australian actors, aged 18–67, to become brand ambassadors. Talent will work in Sydney, with dates and pay TBD.
Want this gig? Apply here.
"Banished"
Casting is underway for "Banished," a series about demons who have been banished into the human world. On-camera and voiceover talent, aged 8–40, is wanted for several leads and supporting roles, including Marlock, a cunning and merciless demon lord. Filming will take place in Los Angeles, Germany, and the U.K.; other locations are TBD. Pay is $300–$1,080, with travel and meals covered.
Want this gig? Apply here.
Agent Representation
Australian commercial, TV, and film actors of all ages are invited to seek representation at Walks Talent Management. Pay is based on project bookings.
Want this gig? Apply here.
Looking for remote work? Backstage has got you covered! Click here for auditions you can do from home!