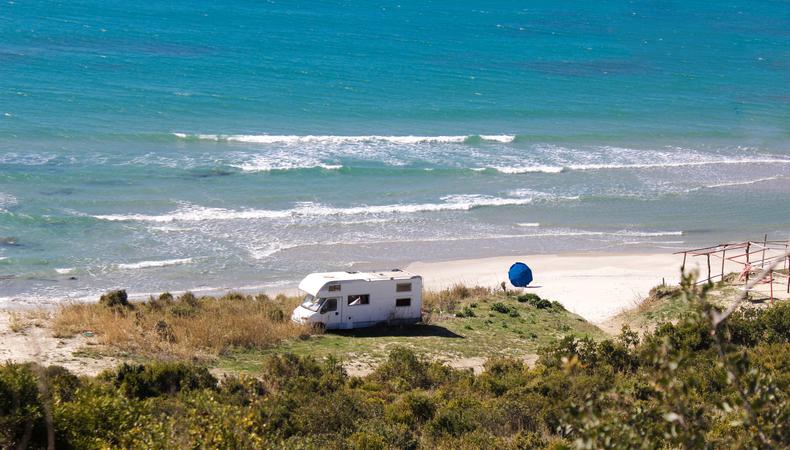 Find your next big role in these gigs casting throughout Australia today, including an opportunity to model for a tech company skills campaign. Plus, a Sydney theme park is seeking performers, a short film is casting a major role, a caravan commercial needs talent, and more great gigs casting around the country.
CARAVAN COMMERCIAL AND PHOTOGRAPHIC CAMPAIGN
Monster & Bear is casting talent, aged 50 and older, for a caravan commercial and photo campaign. The shoot will take place in Melbourne, Victoria on a date TBD. Pay is $1,000. Apply here!
TECH COMPANY STILLS CAMPAIGN
Byrne Casting is seeking talent for a tech company stills campaign. Talent, aged 25–80, is wanted. The shoot will take place on Feb. 5–8. Talent will be paid $6,000 plus super for their involvement. Apply here!
"SHOWTIME – LUNA PARK"
Luna Park Sydney's Showtime department is looking for singer-dancers to perform in shows throughout the park. Male performers, aged 16 and older, who are comfortable interacting with children are wanted. Auditions will be held by appointment on Jan. 31 in Sydney, New South Wales. Rehearsals will take place on Feb. 6–8 with performances ongoing throughout 2020. Pay is $25.30 per hour for rehearsals and $31.20–$33.10 per hour for performance. Apply here!
"IT'S ON ME"
Casting is underway for "It's On Me," a short film that follows a Muslim teenager who is looking for independence and control over his life but he finds himself trying to line up his priorities with his mother's. A Middle Eastern female actor, aged 35–40, who speaks English and Urdu is wanted to play the lead role of Sakina. Additionally, a female actor, aged 17–19, is wanted to play a supporting role. Filming will take place in Melbourne. Dates and pay are TBD. Apply here
Not sure where to start? Here's how to become an actor in Australia!
SKILLZ: "SOLITAIRE CUBE" TESTIMONIALS
Skillz is looking for a female actor, aged 24–40, to do a one-minute testimonial video for its mobile game "Solitaire Cube." The video will be recorded and submitted remotely. Pay is $200. Apply here!
UNTITLED INDEPENDENT FEATURE FILM
Casting is underway for an independent psychological drama feature. Talent, aged 18–49, is wanted for several lead roles in the film. Applicants who speak more than one language are greatly encouraged to apply. Filming will take place over 8–12 days in March and April in Melbourne. Pay is TBD. Apply here!
"DMZ"
U.S. and Australian casting is underway for "DMZ," a series set in the near future where America is embroiled in a bitter civil war that leaves Manhattan a demilitarized zone destroyed and isolated from the rest of the world. Two Latinx, Hispanic, or multiracial actors, aged 10–22, are wanted to play the series regular roles of Nico and Skel. Filming will take place in Atlanta, Georgia, U.S. Talent will be paid under a basic SAG-AFTRA television agreement with lodging, transportation, and a per diem provided. Apply here!