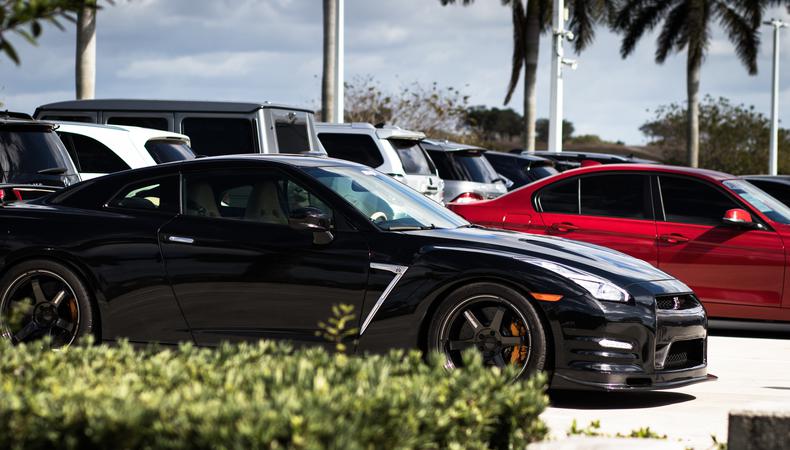 Find your next big role in these gigs casting throughout Australia today! Stylish and interesting models are wanted for a luxury car brand photo campaign paying $5,000. Plus, a high-paying travel app digital commercial is looking to fill a trio of roles, a touring children's entertainment group is seeking a stage manager puppeteer, and more great gigs are available around the country.
LUXURY CAR BRAND STILLS CAMPAIGN
Byrne Casting is casting stylish and interesting models, aged 25–50, for a luxury car brand stills campaign. The shoot will take place on Feb. 29–March 3 in Sydney. Pay is $5,000 plus super. Apply here!
TRAVEL APP DIGITAL COMMERCIAL
Monster & Bear is looking for a trio of actors, aged 23–35, for roles in a digital commercial for a travel app. Pay is $3,000–$4,000, depending on the role, plus a wardrobe fee of $75 per person. Apply here!
Not sure where to start? Here's how to become an actor in Australia!
"THE BEANIES"
The children's entertainment group "The Beanies" is seeking a stage or tech manager, aged 18 or older, who can do some minor puppeteer work to join their team. Initial rehearsals and tour dates will begin in early March with more dates to follow through 2021 in Australia. Pay is TBD. Apply here!
BEAU MONDE TRAVELER ITALY
Beau Monde Traveler is looking for a white British or English female actor, aged 26–43, from Victoria to co-host a luxury travel series on Italy. Interviews will take place via Skype in February and March. Talent will need to move to Italy by April. Pay is TBD with travel and meals provided throughout Italy. Apply here!
"UNSAID"
Join the cast of "Unsaid," an experimental drama short film set around a multiethnic family struggling to connect amidst cultural and linguistic differences on top of their own personal baggage. Three actors, aged 20–40, who are fluent in Serbian, Croatian, Mandarin, or Cantonese are wanted. Filming will take place in late March or early April in Melbourne, Victoria. Talent will be paid a small fee on top of expenses. Apply here!
8 Podcasts Australian Actors Need to Hear
CARAVAN COMMERCIAL AND PHOTOGRAPHIC CAMPAIGN
Monster & Bear is casting talent, aged 50 and older, for a caravan commercial and photo campaign. The shoot will take place in Melbourne, Victoria on a date TBD. Pay is $1,000. Apply here!
"IT'S ON ME"
Casting is underway for "It's On Me," a short film that follows a Muslim teenager who is looking for independence and control over his life but he finds himself trying to line up his priorities with his mother's. A Middle Eastern female actor, aged 35–40, who speaks English and Urdu is wanted to play the lead role of Sakina. Additionally, a female actor, aged 17–19, is wanted to play a supporting role. Filming will take place in Melbourne. Dates and pay are TBD. Apply here!
UNTITLED INDEPENDENT FEATURE FILM
Casting is underway for an independent psychological drama feature. Talent, aged 18–49, is wanted for several lead roles in the film. Applicants who speak more than one language are greatly encouraged to apply. Filming will take place over 8–12 days in March and April in Melbourne. Pay is TBD. Apply here!