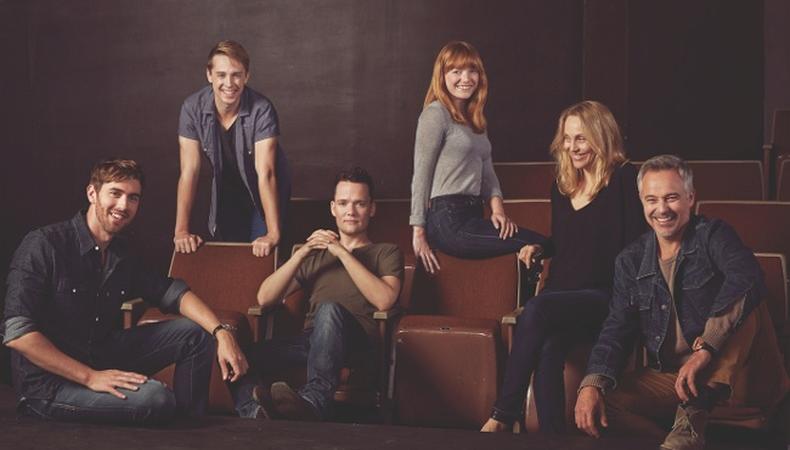 A newly formed Australian theater company in Los Angeles wants to be a showcase for the country's talent—and its launch has serendipitous timing.
Australian theater has garnered increased international attention after Cate Blanchett singled out the Sydney Theatre Company during her Oscar acceptance speech.
Blanchett, who has served as the company's co-artistic director, called it "one of the great theater companies in the world," and went on to say, "For me, working on 'Blue Jasmine' was a real synthesis of my work in the theater and on film…. It's made me a better actress. There's so much talent in Australia."
The Australian Theatre Company (ATC) wants to tap into the country's talent that has decamped to Los Angeles. "Because there are so many Australian performers working over here, we felt like it was a really good time to share our works, our stories, our culture, our spirit, and also to allow the Australian actors who are calling Los Angeles home to work with some of the best practitioners in the state," said Nick Hardcastle, one of ATC's co-founders. "There are so many great resources here."
Hardcastle said he views his adopted city as a theater town. "Los Angeles has more theaters than anywhere else in the world—why aren't we doing something here?" he wondered before teaming with actor Nate Jones to found ATC.
Momentum for their first show started building after veteran acting coach Larry Moss (not to be confused with the recently deceased dialect coach of the same name) signed on to direct. "We were like, 'We're doing this,' " said Hardcastle.
A successful crowdfunding campaign followed, which helped the company raise $50,000. Now, ATC is set to debut its inaugural production of "Holding the Man" May 10.
"Our fingers crossed, this is just the beginning," said Hardcastle.
The cast is comprised of all Australian actors performing in their native accents. "As an actor, it's giving us an opportunity to create a sense of work for ourselves," said Jones, who will perform in the play. "A lot of times, especially in Los Angeles, actors might go out there and do some things they wouldn't normally do to put food on the table. This is a way I can have control over my career."
Some foreign actors are worried about performing in their native accents in the United States, lest it bias casting directors against them for American roles. But Jones said that wasn't a concern. "As a performer, would I be worried? Absolutely not," he said. "We're known for being able to do accents quite well. We're a hardworking bunch of performers."
If "Holding the Man" is successful, the company is planning to mount additional productions, which it will cast individually, with no bias toward Australian actors, said Hardcastle. "We felt that for this particular production it was very important [to have Australian actors], but in the future that wouldn't be our criteria at all. We absolutely welcome working with American actors."