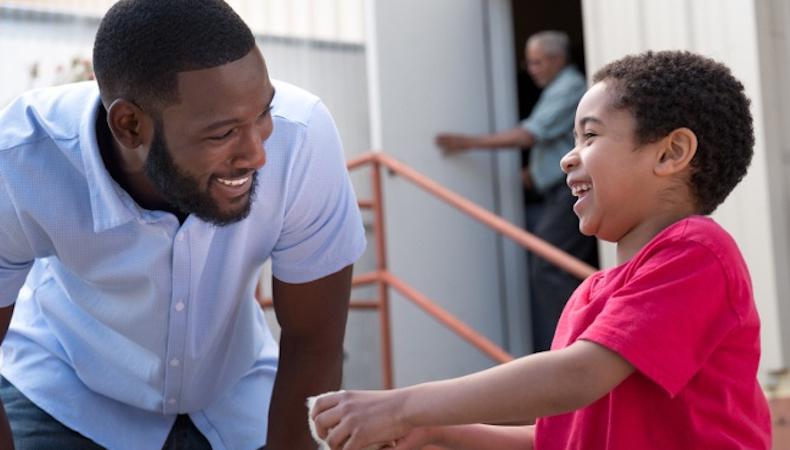 Kat Candler's storytelling tools as a child were mounds of sand, dolls, her brother's Matchbox cars, and whatever happened to be on the ground outside. She built worlds out of twigs, dirt, and trees, and created stories for an audience of one: herself. "I had the dialogue and the characters all worked out," she says. "I could entertain myself alone for hours with just the stories that were spinning in my head."
Today, Candler's storytelling tools have evolved into high-definition video cameras, boom mics, and lights—but the stories whirling around in her head haven't changed. Now, the independent filmmaker is putting them to work in her role as producing director on "Queen Sugar," a television drama series created and executive produced by Ava DuVernay, the Oscar-nominated director of "Selma" and Emmy winner "13th." (She also directed two episodes of the series.) Based on the novel by Natalie Baszile and airing on the Oprah Winfrey Network, the show is DuVernay's first foray into television; with it, she and Candler shine a spotlight on the lives of three estranged siblings (played by Rutina Wesley, Dawn-Lyen Gardner, and Kofi Siriboe) living in Louisiana.
Under the creative watch of DuVernay, Candler has directed more episodes of "Queen Sugar" than anyone else. "Make art," she was told when first joining the project, so that's what she did. DuVernay gives her directors a significant amount of creative freedom and space to do their best work—"a rare thing in the world of television," Candler notes. She describes her "Queen Sugar" cast as "solid human beings that just have good hearts." As a director, she says, it's important to create a safe space for actors to be vulnerable, explore, discover, and take risks, and to let them know she will protect those risks. One of her favorite things about the field is taking a journalistic approach to a world she's not a part of, then doing her best to portray it correctly. "Above and beyond all else, our job is to put truth and honesty on the screen," she says.
READ: Ava DuVernay on Being a Woman in Hollywood
It was 2012 when Candler first met DuVernay at the annual Sundance Film Festival. Candler's feature film "Hellion," starring Aaron Paul, was being shown; for DuVernay, it was the drama "Middle of Nowhere." Candler began trying her luck at transitioning into television soon thereafter, but door after door was shut due to her lack of experience in the medium. That all changed when she ran into DuVernay again at 2015's South by Southwest and DuVernay asked if Candler would be interested in directing for "Queen Sugar." "It was so different," Candler says, "having someone open that door wide open and say, 'Come on in.' "
Candler was eventually promoted to producing director, a role in which she supports and educates directors newer to the show, which has given Candler a sense of belonging in the TV space, as well as a renewed confidence in herself.
When it comes to advice for early-career directors, Candler says simply, "Be a good human being." Beyond that? "It's a challenging business, it's a challenging industry to break into, but I think there is mad respect to the artists who don't give a shit if someone tells them no. They keep picking up that camera and they keep grabbing their friends and they keep making and creating until people can't ignore their stories or their films anymore."
Want to work on an OWN series? Check out Backstage's TV audition listings!