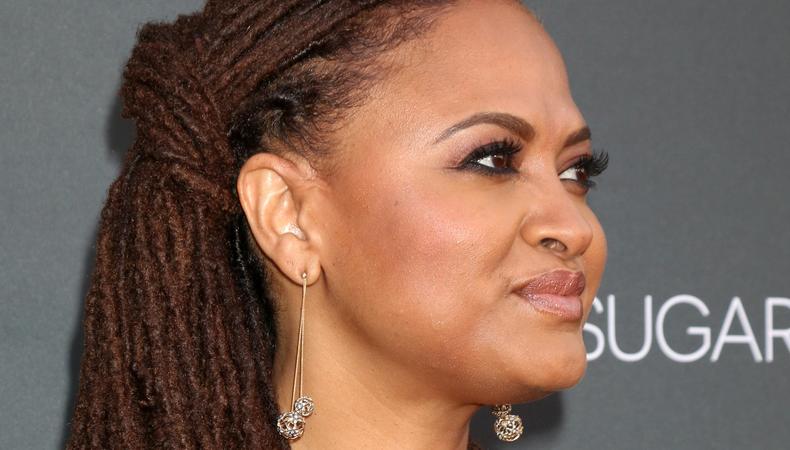 On the heels of directing Jay-Z's latest music video and just in time for the release of her latest film, "A Wrinkle in Time," director Ava DuVernay has created a diversity initiative in Hollywood for hopefuls attempting to break into the industry.
The Evolve Entertainment Fund, founded by Los Angeles mayor Eric Garcetti, producer Dan Lin, and DuVernay, was recently launched "to give people in underserved communities a new opportunity to chase their dreams in Hollywood." Funding has already been secured for 150 internships for "women, people of color, and those from low-income households." By the end of 2018, that number is expected to grow to 250, with hopes that 500 positions will be made available by 2020.
The EEF has partnered with some of the biggest entertainment and digital media organizations at the moment, including DreamWorks Animation, Ryan Murphy Productions (which just signed a massive deal with Netflix), Film Independent, CAA, WME, Anonymous Content, and Kobe Bryant's Granity Studios.
Arriving in the wake of movements such as Time's Up and "Oscars So White," the fund would allow actors to get their feet wet in an industry that is frequently criticized for its lack of inclusion of women, people of color, and particularly those who fall in both categories. In 2015 and again in 2016, the Academy of Motion Picture Arts and Sciences created all-white classes of nominees in all acting categories, despite critically acclaimed performances from actors of color, including Michael B. Jordan in "Creed" and Idris Elba in "Beasts of No Nation." In addition to improving the industry's forward-facing lack of diversity, DuVernay is hoping to get women and minorities working behind the scenes, as well.
"Real change happens when we take tangible action," said DuVernay in a statement. "That means giving young women and people of color opportunities in the industry early on, so they have the chance to shape its future."
DuVernay, who has directed Academy Award–nominated films such as "Selma" and "13th," has been a frequent proponent of inclusion in Hollywood, pointing out in the past that there's still a lot of work to be done regarding diversity in the entertainment industry.
"There's a lot of pain around not being let into certain doors," the director said. "[But] you can make your own door."
Want to work on the big screen? Check out Backstage's film audition listings!