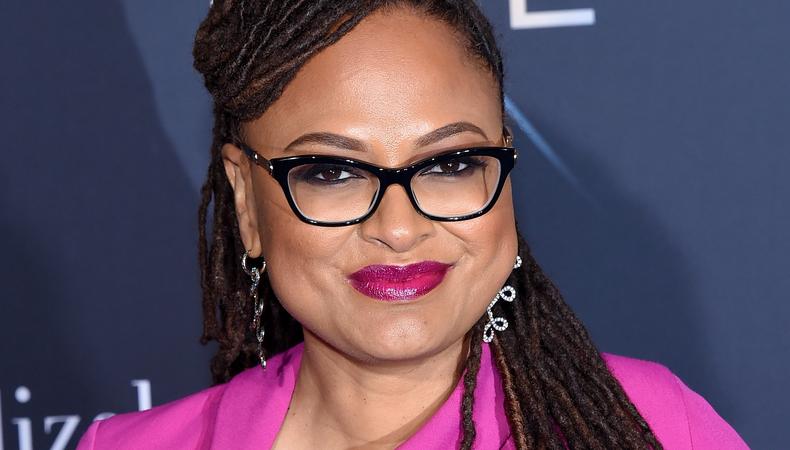 Between her box-office-booming "A Wrinkle in Time" with Disney this month and the announcement of her DC Comics big-screen adaptation "New Gods" with Warner Bros., Ava DuVernay is having quite the Hollywood moment. Amid the recent film awards season, the Oscar-nominated director and "Queen Sugar" showrunner also served as Honorary Chair of the 33rd Film Independent Spirit Awards and received the Visionary Award from the Producers Guild of America.
It was at that event that DuVernay gave Backstage insight into what she looks for in assembling the stellar casts of her various projects. Asked about her top piece of audition room advice, she spoke directly to actors: "I just need to see a little bit of yourself, a little bit of who you are. I don't want you to force that, I just want you to be relaxed when you come in. Have a normal conversation with me."
The difficult task facing performers—especially those in the running for a not-yet-booked role—is not lost on DuVernay. "I think the big thing that is hard for actors to get through is nerves," she said. The key is to not let nervousness infect the part of an audition that has nothing to do with reading lines or being in character. "A lot of times they'll act their way through the part that's not acting, which is the part where you're just supposed to be yourself. You can tell that that's not genuine. That's a performance too."
Instead what DuVernay looks for is the genuine, charming person behind the character's construction. The director and her team often ask themselves a simple question: "Who do we want to be working with? Beyond the skills—because there are a lot of skilled people—I'm looking for who you are. 'Do I want to get into bed with you, for however long we're going to be making something?'
"Not get into bed literally!" she added with a laugh. "It's Time's Up, it's #MeToo, so it's not that kind of bed. But you know what I mean, the creative bed. Bring yourself into it and be real."
Ready to impress your casting directors? Check out Backstage's film audition listings!