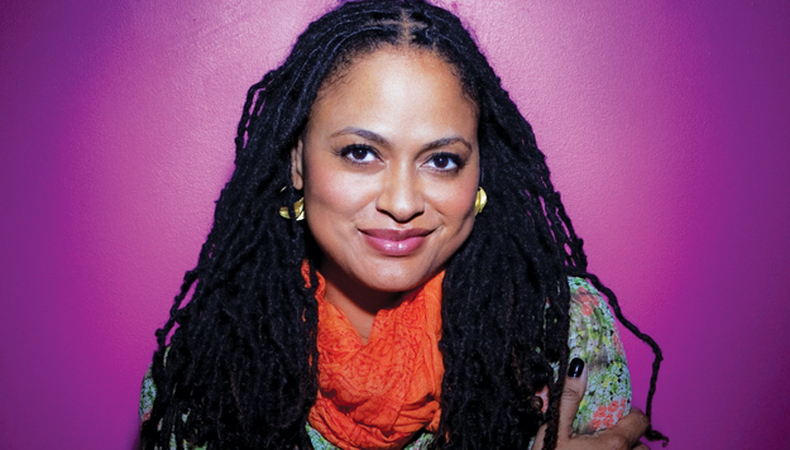 When it comes to the movie industry and women directors, 2012 Sundance Film Festival best director winner Ava DuVernay doesn't hold out much hope. DuVernay's second feature, "Middle of Nowhere," has been a hit on the festival circuit, and she says she's happy to do her own thing outside the business. "I'm not interested in going through those doors, per se," she says. "I'm just building my own house with my own door. I make my films my own way. I love making things outside of an industry that has its own goals and its own comfort level." Outspoken and pragmatic, DuVernay isn't afraid to tackle the hottest topics of the current media moment.

On not sacrificing your vision:
"My first feature ['I Will Follow'] I financed myself with my life savings. I put in money and then brought a producer on board who owned a company that had a lot of equipment, everything we needed. I spent all the money on one location. So I started from that position, and when we went out for money for 'Middle of Nowhere,' it was the same idea. Keep it small. It's about making films, not about making your big dream film. Because of the success [of 'I Will Follow'], we were able to put financing together. The studio wasn't really looking for the stories I'm interested in telling."

On the current crop of women directors:
"I think it's a good time, but the statistics show there's a huge drop-off between women making their first films and their second. It's hard to keep momentum, especially when you're dealing with black female filmmakers; it doesn't take a lot of films to be the African-American filmmaker who's made the most features. We don't have women getting to their sixth or seventh film. I'm just trying to keep my eye on momentum and keep some kind of pace with it. My goal is to make a film a year, and so far I've been able to keep up with that, be it features or documentaries."

On whether real change is happening:
"Every now and then there will be trend stories with an eye on the benches outside the mainstream. So I can't really say if this is a more prolific time for women filmmakers than before. I know that in the last few years, people are pushing against organizations that exclude women. Not a watchdog environment, but keeping an eye. It's not about ability; it's about access. That's something I'm hearing much more in the last couple of years. And maybe that's because it involves me.
"I think the industry has its parameters and what it likes and what is proven. So many hit African-American films have happened in the last 20 years, but has it made it any easier to make a black film? No. Anything outside of the consistently demonstrated audience is not going to have an easy route. It's a business, so for every 'Bridesmaids' you'll get a 'Bachelorette' and a handful of things, but those things have to do extremely well to trigger more things. As long as you're in an environment where the worth of the project isn't based on the project but what its predecessors did, it's not truly inclusive. The inclusion of black films is to get a green light; it's conditional inclusion. That's the way the industry works when it's dealing with anything. And I don't see that changing because one or two things had success."