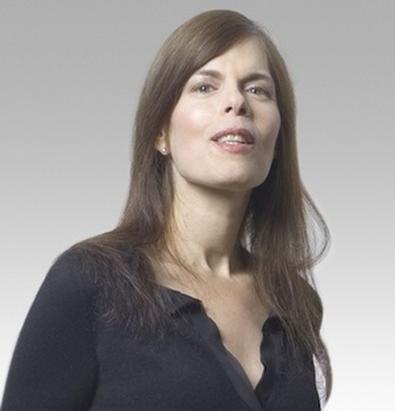 Actors and words are forever linked. Words can be ordinary, powerful, poetic; they are given, as a gift, to actors. Actors return the gift by using their skill and talent to imbue words on the page with spoken meaning and aliveness.
When I'm auditioning actors for projects I'm casting, I stress fidelity to text.
The writer has taken great care in choosing their words; I believe actors must be exact in getting those words across. And, when I'm teaching my workshops, I emphasize this discipline/skill of learning a text as it has been written. The writer has given you something akin to a piece of music; if you change or add a word here or there, you will surely throw off the rhythm of the writing. When studying lines and learning them, precision is vital. If you learn a series of words incorrectly, it is harder to unlearn the mistakes—in auditions, and in teaching, I witness this repeatedly. Befriend the words, but don't take them for granted. Go slowly, carefully, while preparing for auditions and, ultimately, a performance.
I believe that actors can strengthen this word-fidelity "muscle" by reading as many plays, scripts, and books as possible. Peruse a smart newspaper, too, every day. Read for pleasure, and for edification. Read books about theater and film history; biographies and memoirs of artists, actors, directors, and political figures. Read fiction; read plays, as reading vs. watching plays provides a different experience. Be a student of the world in which you live, and the world in which prior generations lived. Expand your vocabulary. Look up words which may be unknown to you; learn their correct pronunciation, too, as this is extremely important for actors. Savor words and luxuriate in them! Try them out silently, then aloud. Be an interested person and it will make you a far more interesting actor.
If possible, read not just from electronic devices, but from books and scripts which you can hold, tangibly, in paper form, in your hand. We have so much information coming at us from screens, and often we tend to skim or skip ahead. Yet there is something about the physical object of a book or printed pages of a script, which, in a beneficial way, slows us down and focuses our concentration. I have noticed in auditions a new trend of actors keeping scene pages on their iPads, yet if they accidentally skip a page or there is an onscreen glitch, they get thrown and make mistakes. It's always wise to have printed out script pages to refer to if need be. And often, writing out a scene by hand helps actors learn it.
Of course reading scenes with other actors is a great help to you and them, but there is so much enjoyable, invaluable preparation you can do on your own, especially if you already love to read for enrichment. Challenge yourself with highly intelligent material, and also material that differs from your natural speech patterns: both will demystify daunting material when you are doing scenes or monologues, particularly long ones, and will greatly enhance your "cold" reading abilities.
Just as you stretch yourself at the gym, stretch your reading interests and leave your comfort zone. In return, you will strengthen your brain, your soul, and your acting skills.
Ilene Starger has been a casting director in New York and Los Angeles for nearly thirty years. She was VP of Casting for Walt Disney/Touchstone Pictures. Broadway credits include "Waiting for Godot" and "No Man's Land" (for 2013/14), "Breakfast at Tiffany's" (also London), "Marlene," "The Elephant Man," "Dance of Death," "The Diary of Anne Frank," "Dirty Blonde," "Closer" (Artios Award.) Film credits include "The Untitled Marc Lawrence Project," "Did You Hear About The Morgans?," "Pink Panther" 1 and 2, "Music and Lyrics," "Two Weeks' Notice," "Night at the Museum" (Artios Award), "The School of Rock" (Artios Award), "Sleepy Hollow," "A Simple Plan," "The Parent Trap," "First Wives' Club," "Marvin's Room, "Robin Hood: Prince of Thieves," "No Way Out." Television credits include "Witness to the Mob," "The Great Gatsby," "Earthly Possessions," "Amy and Isabelle." Ilene is a member of the Academy of Motion Picture Arts and Sciences. She is also a published poet; a suite of her poems were set to music by composer Eric Shimelonis and sung by F. Murray Abraham at Carnegie Hall. She teaches workshops on acting/auditioning, coaches actors privately, and has been a guest speaker/teacher at NYU, Hunter College, and Montclair University.
For information on workshops/coaching, visit www.facebook.com/IleneStargerCasting.
Inspired by this post? Check out our audition listings! Is it the night before your audition? Check out some tips below!