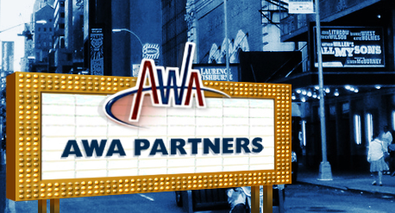 L. Glenn Poppleton and AVID Touring have teamed up with AWA Touring to create AWA Partners, a brand new full-service booking agency, Alan Wasser, Allan Williams, and Alison Spiriti announced on Tuesday.
The newly formed AWA Partners specializes in managing many touring shows, including "Green Day's American Idiot," "A Christmas Story: The Musical," "Cathy Rigby is Peter Pan," "Love, Loss, and What I Wore," "Lysistrata Jones," "The Nutty Professor," "One Night with Janis Joplin," "How the Grinch Stole Christmas," and "Judy Garland in Concert," among others.
"We are thrilled to announced AWA Partners to our commercial theatre community," Williams said in a press release. "We believe that our merger will create dynamic growth opportunities for our current clients as well as our future endeavors. L. Glenn brings a great depth of experience to our newly organized company."
Under the company's new structure, Poppleton and Spiriti will work together, serving as co-presidents of AWA Partners. Robin Mishik-Jett and Sean Mackey will continue their positions as vice president and director of operations/business affairs, respectively. Jessica Francis, previously the operations manager at AVID Touring, will join AWA Partners in the same role.
Poppleton shared Williams's enthusiasm for the two companies' new partnership.
"As booking continues to evolve in the ever-changing tour market, I am excited to join forces with Alan Wasser, Allan Williams and Alison Spiriti," Poppleton said in the release. "We all share a passion for what we do. Their creativity and vision is something I've long admired."