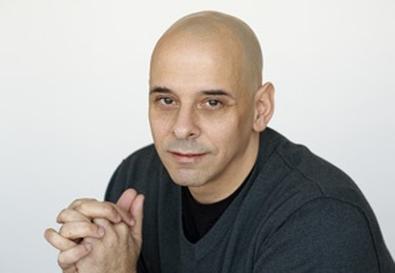 Congratulations, you got the part! The character experiences the gamut of the human condition: love, hate, pride, etc. It's wonderful on paper, but there's a problem: An actor is prejudiced against the experiences and emotions she is responsible for conveying through the character. We are taught to validate some experiences while invalidating others—"Women are to be seen and not heard," "Men don't cry." This is just one example of an "actor trap," a phrase I've coined after close to 20 years as the exclusive New York instructor of the
Eric Morris System
.
How do you experience shame, love, or murderous rage through the character if you reject them in your own life? Many actors act, try to "be someone else." The limitation here, besides being impossible, is you're divorcing yourself from reality in some attempt to create reality. The circumstances of the play are fictional, but the actor's job is to bring reality to them.
The "trapped" actor says, " 'I am' is not enough. I need to be more." However, if you're shut down to experiencing an uncomfortable aspect of life, you can't expect to be open to it in front of a camera or onstage. Then the domino effect of another actor trap begins: The actor believes she cannot deliver organically, and she tries to reach an emotion rather than reacting to the stimuli in the scene. The focus then becomes result-driven and not reaction-driven. "I hope I can cry at the end of Act 2," she says to herself. When was the last time you were going to a party and thought, "Gee, if Mike talks about his wife leaving him, I hope I can show him compassion by crying"? Most people will do anything to run from uncomfortable experiences. Just go to your local pharmacy, and you'll see more than a thousand drugs that stop you from feeling. Our job as actors is not to feel but to be instrumentally open for an experience to happen. If we are open, we can then approach the craft part of the work—the process of fulfilling the author's intent.
So how do you become open? In the Eric Morris System it's called "Instrumental Work," which is the process of identifying and eliminating obstacles to expression, being, and reacting. Over the last 50-plus years, Eric Morris, my mentor since 1986, has created more than 1,000 exercises to liberate actors from common blocks that short-circuit their work. Once blocks are removed the actor is free to experience the rainbow of the human condition. Honor reality, but never try to replace it.

Anthony Vincent Bova is the artistic director of the Bova Actors Workshop and Ionica Theater, based in New York City. Previously, he was on staff at Tisch School of the Arts at NYU, the Lee Strasberg Theatre Institute, HB Studios, and the New York Film Academy. His acting credits include "Reading Rainbow" with Levar Burton; "The Emperors Club," directed by Michael Hoffman, with Kevin Kline and Patrick Dempsey; and the national tours of "Cats."