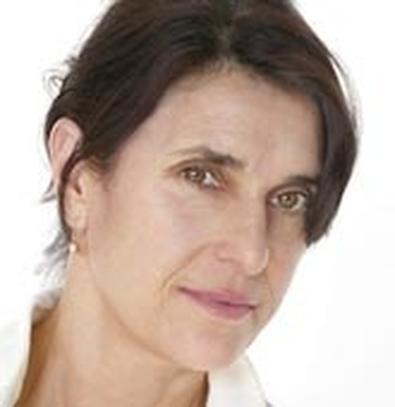 Shrinking violets seldom land leading roles, so perseverance is generally viewed as an admirable trait in actors — within reason. New York-based casting director Avy Kaufman, who has assisted in hiring actors for The Sixth Sense, Garden State, Brokeback Mountain, and Capote, acknowledges that some actors — but not all — worry about crossing the line from persistence to obnoxiousness. "Some people are so driven that it's like, 'You know what? This is my life. This is what I'm gonna do,' " she says. "There are some actors that contact me on every project I begin. If I have a role for them, I will bring them in. And if I don't, in all honesty, I'm not going to call. Because everybody feels that they're right for the role."
For example, Kaufman recalls one actor who went to remarkable lengths to attract her attention, filming himself performing lines from the script he was auditioning for, then splicing these moments together with scenes from an older film featuring the project's star. "It was so time-consuming and so clever that it just cracked me up," she says. Yet she's not encouraging other actors to imitate that example. While the enterprising actor was considered for the part, he lost out when producers insisted on a name actor. "But," she adds, "I did remember him."
It's fortunate that Kaufman understands how difficult the acting profession can be — not just the playing of scenes but also the constant campaigning to get a break, land a role, and maintain a career. Auditions, she knows, are particularly nerve-racking, so she strives to put actors at ease as best she can. For example, she'll chat with them when time allows instead of merely herding them through the process. As for giving direction, she says, "Sometimes when actors do the lines, I can tell right then if they're right at all for the part. Sometimes I don't have them do it again because I just know it's not what the director is looking for."
She also knows that some actors will come to an audition dressed for the role they aim to play and some won't, and that some directors will appreciate this and some will not. As it's impossible to predict how any given director will respond, Kaufman says it's wisest for actors to do whatever makes them comfortable — and thereby most confident — in the audition room.
Superseding the Superficial
When Kaufman first entered the industry, she says, career doors opened rather slowly: "It was not like I knew somebody who got me jobs, or that I assisted somebody and I could keep getting more work. It was really kind of by chance." Originally from Atlanta, Kaufman came to New York in 1976 to study dance. Later she moved into the world of advertising, where her first forays into casting were for print ads and commercials. But she quickly became dissatisfied by the superficiality of advertising work. "Whatever the creatives are looking for, you've got to deliver in 30 seconds — which I understand," she says. "But sometimes I was going a little deeper."
So Kaufman transitioned into feature work, starting with background casting. She took this work seriously, handpicking extras for each scene. "I didn't just do it like filler," she recalls. "I really tried to create scenes — like production design. It meant a lot to me." Gradually she assumed location-casting duties on features, notably for director John Sayles (Matewan, Eight Men Out). Her first solo casting project was the 1989 film Miss Firecracker. Other high-profile titles followed, including Little Man Tate and The Basketball Diaries.
Then as now, Kaufman makes a list of actors for each role when she begins a project. If it's a period piece or a story based on the lives of real people — such as Ang Lee's upcoming Taking Woodstock — she'll spend some time studying pictures and/or tapes from the era. Then she'll start sorting through agents' submissions. "I go through all the pictures from every agency — not just a few," she says.
Occasionally she'll audition an actor based on an unsolicited submission to her office. She stresses that she doesn't always sort through her daily mail personally, but if she's looking to fill a specific role, she might turn to that stack of pictures and résumés. She also maintains a file that she calls "Avy, Don't Forget This Person," to remind herself of talents that might otherwise slip through the cracks. Kaufman also considers the overarching mood of a script, especially when working on an ensemble film.
Sometimes — depending on the director's preference — she'll ask actors to test with each other to see how they click. She notes that none of the romantically linked characters in American Gangster or Brokeback, for instance, read together before being cast. And sometimes, of course, name actors will be attached to a project before Kaufman begins her work. But seldom, she says, will there be more than two stars attached. On Brokeback, for example, Kaufman cast all the roles, including the four main principals. Some stars also help in finding talent; she has an upcoming project with Edward Norton, for example, and imagines he'll have significant input in its casting.
Tech to the Future
Because Kaufman also has a family life, she states very clearly that she doesn't spend every evening scouting for new faces and doesn't instruct her staff to do so either. "But they enjoy it, so they do what they can," she says. "I look at magazines. I see foreign films. It's homework, but it's also an interest."
Technology has changed Kaufman's job in recent years, allowing her to more easily navigate the worldwide talent pool. "I worked with Ridley Scott last year on Body of Lies, and from America I would send little auditions on QuickTime over to him in Morocco. And he would get it that moment, and we could talk on the phone and he could say yes or no."
Respect for New York actors remains firm among filmmakers, says Kaufman. On Taking Woodstock, for instance — a film that demanded little name casting, she says — she relied largely on theatre-focused actors based in the metropolitan area.
Still, in today's global market, designations like "New York actor" and "L.A. actor" may be anachronistic. When casting Lions for Lambs for director and star Robert Redford, she needed someone to portray a young male American college student. The casting team considered an array of candidates in California and New York, but wound up hiring a British-born actor living in L.A. "When it works, it works," Kaufman concludes. "And that's hard, when actors find out someone else got the job. But it's not so much 'What did I do wrong?' It's just kind of 'What works best?'"
PQ: "There are some actors that contact me on every project I begin. If I have a role for them, I will bring them in."
Bio Brief
Nonfilm projects include Neil LaBute's play Bash and the ABC drama The Job, starring Denis Leary
Earned notice for casting Michael Rooker in Eight Men Out (1988) shortly before Rooker gained fame in the previously filmed but long-unreleased low-budget phenomenon Henry: Portrait of a Serial Killer
To reach the author, email [email protected].