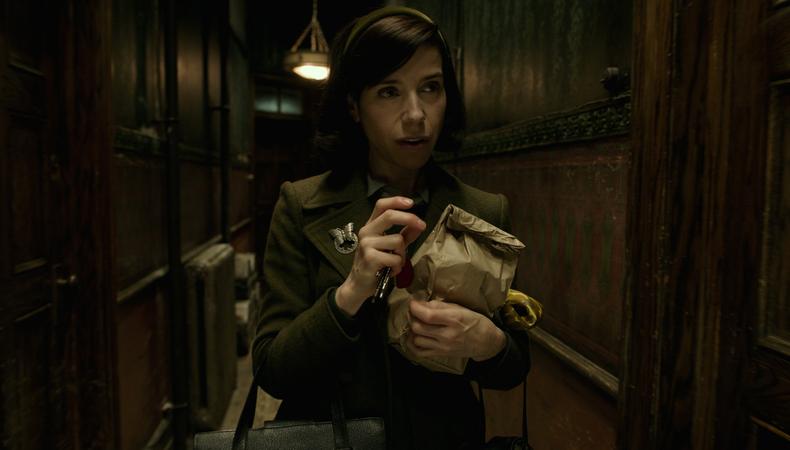 During its famous eponymous film fest, Toronto is the kind of place where one night you can watch Frances McDormand embrace Octavia Spencer and Guillermo Del Toro at a lavish fete, and then in the coming days, hunker down in theaters to be astounded by what the trio has put out.
The experience of attending Canada's Toronto International Film Festival, or TIFF, as it's affectionately known, is a whirlwind of movie consumption—punctuated by party-going, and sustained by popcorn.
With only limited time, an attendee isn't able to catch everything. But with this many prestige films premiering at the dawn of Oscars season, what one does get to see is a glimpse at some of the finest big-screen acting of the year. Which of the performances below will end up on the Academy's shortlist? From well-known veterans to newcomer breakouts, here are our favorite highlights from the 42nd annual TIFF.
Sally Hawkins, "The Shape of Water" (Fox Searchlight Pictures)
It will be hard to find a performance this year lovelier than Hawkins' in Guillermo Del Toro's fantasy feature. As Eliza Esposito, the mute cleaning lady at a government lab who falls for the mer-monster held in captivity there, the actor proves equal parts graceful and sexual. The effort is almost entirely physical, resting in Hawkins' expressive eyes and her delicate dancer's posture. Del Toro roots his film in cinematic traditions ranging from creature features to musicals; in turn, Hawkins draws on the silent era and the toe-tapping prowess of the likes of Ginger Rogers. "The Shape of Water" is a lyrical movie, conveying adult themes through pure wonder, and Hawkins matches that beautifully.
Frances McDormand, "Three Billboards Outside Ebbing, Missouri" (Fox Searchlight Pictures)
"Three Billboards Outside Ebbing, Missouri" came home from Canada with the coveted Grolsch People's Choice Award, and that's in large part thanks to McDormand spitting Martin McDonagh's dialogue. Anger defines her character, Mildred Hayes, who puts up the titular signage to call out the inaction by her town's police department following the brutal rape and murder of her daughter. But while spikiness is her defining character trait, McDormand layers that on top of a broken soul, making Mildred richly realized. (Her co-star Sam Rockwell also shouldn't be discredited, doing some of the best work of his career as Mildred's cop adversary, both buffoon and villain.)
James Franco, "The Disaster Artist" (A24)
Forget your assumptions about both Tommy Wiseau, the writer-director-star of infamous bad movie "The Room," and Franco, Hollywood's most unpredictable artist. The latter's strangely sensitive characterization of the former in "The Disaster Artist" will likely challenge whatever preconceived notions you have about the duo. Franco—who also directs, and apparently did so in character—nails all of Wiseau's bizarre tics, like his unnerving open-mouthed laugh. However, this is not about mockery. Rather, Franco wants you to see Tommy as an eccentric whose myriad flaws and limitless brain yielded something special.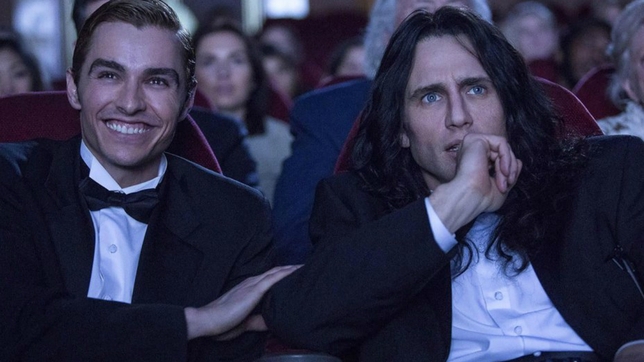 "The Disaster Artist." Photo Source: A24
Gary Oldman, "Darkest Hour" (Focus Features)
Oldman as Winston Churchill in a heap of prosthetics is the kind of bombastic acting event that grabs attention regardless of quality, and festival-goers were buzzing about "Darkest Hour" before it screened thanks to its warm reception at Telluride 2017. Luckily, Oldman lives up to the hype—and all that makeup doesn't bury his charisma. This drama from director Joe Wright chronicles Churchill's early days in the office of Prime Minister as he faces both political opposition and the growing Nazi threat. Oldman portrays the lauded historical figure with all the bellowing verisimilitude one might expect (like his Emmy-winning TV counterpart, John Lithgow of "The Crown"). But more surprisingly, he shades his interpretation with warmth and humor. This Churchill is quite funny, and that only makes his nobility all the more impactful when it comes time for awards-friendly speechifying.
Daniela Vega, "A Fantastic Woman" (Sony Pictures Classics)
Though "A Fantastic Woman" premiered in Berlin way back in February, this year's TIFF is helping its stunning star get more deserved recognition. Vega completely dominates the action in Sebastián Lelio's film, which follows Marina, a trans woman dealing with the death of her older boyfriend. Vega—save for one choreographed dance sequence—is unshowy as she inhabits Marina's intense sorrow, which is compounded by the cruelty of the deceased's family.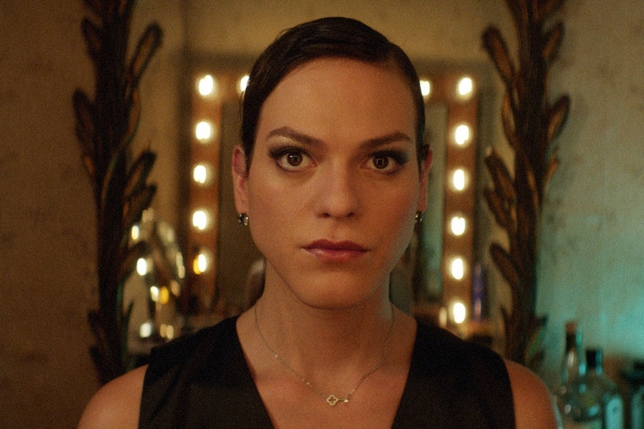 "A Fantastic Woman." Photo Source: Sony Pictures Classics
Allison Janney, "I, Tonya" (Neon)
Sure, Margot Robbie transforms into one of American pop culture's most notorious figures for Craig Gillespie's Tonya Harding biopic. Yet no one at TIFF could stop talking about Janney's hilarity as Harding's nasty mother LaVona Golden. Every single line that comes out of the actor's mouth is a winner, and she tackles them will with a tone so dry you could snap it in half. She's particularly amusing when interacting with the bird perched on her shoulder during Gillespie's talking head sequences, but she makes sure you can see LaVona's monstrous side too.
Annette Bening and Jamie Bell, "Film Stars Don't Die in Liverpool" (Sony Pictures Classics)
It feels unfair to single out just one of the stars of this romance. Praise belongs to both Bening, playing Gloria Grahame, and Bell, as her much younger lover Peter Turner. The veteran Bening is typically excellent, affecting a squeak of a voice, while Bell is alternately dashing and crushing. This rumination on love and mortality feels fairly familiar, but the chemistry between these two—as death pushes them apart—makes it worth a watch.
Michael Stuhlbarg, "Call Me by Your Name" (Sony Pictures Classics)
The year is full of tender performances from lauded character actors; Willem Dafoe defies type as a kindly motel manager in "The Florida Project," while Richard Jenkins gives "The Shape Of Water" some of its tragic warmth. But no one is likely to make a bigger impression than Stuhlbarg in "Call Me by Your Name." As the father of 17-year-old Elio (Timothée Chalamet), who has a passionate affair with the confident Oliver (Armie Hammer), Stuhlbarg exudes wisdom. Toward the end of the film he has a monologue about lost love that will break your heart and put it back together again.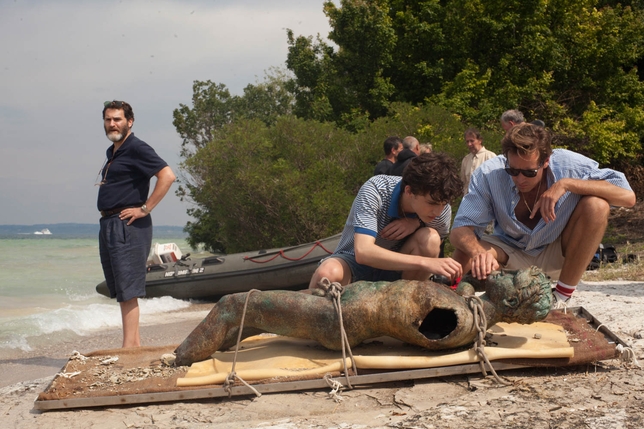 "Call Me By Your Name." Photo Source: Courtesy of Sundance Institute
Jake Gyllenhaal, "Stronger" (Lionsgate)
Gyllenhaal can basically do anything. Need convincing? Watch "Stronger," which is more interesting than the sappy inspirational story its advertising promises in large part thanks to Gyllenhaal's uncompromising turn. When the star takes on the role of Boston Marathon bombing victim Jeff Bauman, he doesn't just focus on conveying external trauma. Instead, he investigates how Bauman's hero's reception is at odds with his emotional state, thereby creating a portrait of a flawed person wrestling with his identity.
Bonus: Everyone in "The Death of Stalin"
It's hard to pick just one standout from Armando Iannucci's "The Death of Stalin," so let's just give the entire cast props for their comedic brilliance. The "Veep" creator has turned his attention away from modern-day politics but kept the insults flowing with this account of Soviet upheaval. As scheming historical figures Nikita Khrushchev and Lavrentiy Beria, Steve Buscemi and Simon Russell Beale carry out atrocities, all while talking like Selina Meyer. The members of the ensemble—who speak in their normal accents—are all able to tap into Iannucci's distinct rhythms. Jason Isaacs, known for his restrained menace, lets loose as the villainous general Georgy Zhukov; Rupert Friend is equally hilarious as Stalin's drunk, nincompoop son. Jeffrey Tambor, Andrea Riseborough, and Michael Palin of "Monty Python" also contribute to the madness.
For more on this year's line-up of TIFF movies, visit www.tiff.net. And for more film festival and awards coverage, stay tuned at backstage.com/awards-season.
Ready to star in an award-winning movie? Check out Backstage's film audition listings!