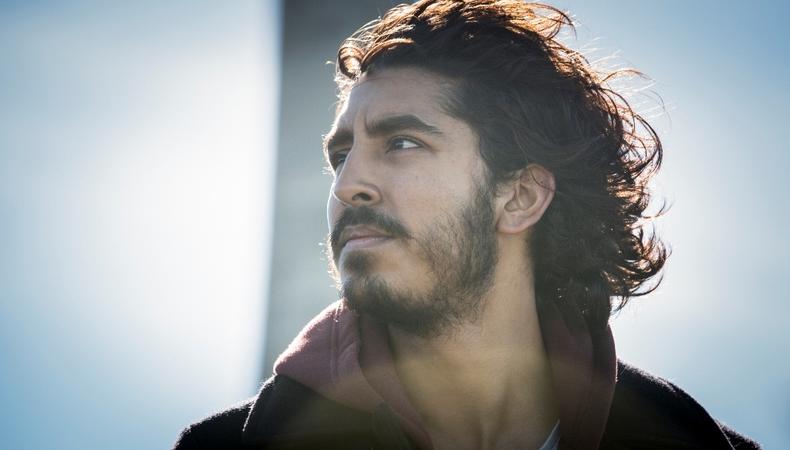 The holiday season is upon us and you know what that means—movie-going! In a particularly strong year for celluloid, what should you see? How to make sense of all those Golden Globe and SAG Award nominees? Backstage is here to point you in the right direction; if what you're seeking is a beautiful, challenging, but ultimately uplifting cinematic experience, check out the trailers for eight of this year's best films below.
"20th Century Women" (A24)
Fact: Annette Bening has never given anything less than a phenomenal onscreen performance in her life. That should be reason enough to check out "20th Century Women," Mike Mills' long-awaited follow-up to "Beginners." The film—warm, quirky, ultimately profound—follows Dorothea (Bening) in 1979 Southern California as she grapples with her son Jamie (Lucas Jade Zumann) entering teenagerdom and reaches out to her boarder Abbie (Greta Gerwig) and Jamie's best friend Julie (Elle Fanning) to help raise him. Watch the trailer here:
READ: Why Annette Bening Uses 'Talismans' in Her Character Work
"Arrival" (Paramount Pictures)
While it may not at first seem like lighthearted holiday fare—and does, in fact, feature the loss of a child—Denis Villeneuve's "Arrival" carries an intrinsic message of hope that audiences are finding uplifting in today's times. Dr. Louise Banks, a renowned linguist played with steely intellectualism by Amy Adams, is charged with finding a means of communicating with the extraterrestrials that have just arrived on earth to mystify or potentially terrorize humanity. If you're looking for a nuanced sci-fi adventure, this is your movie:
"Captain Fantastic" (Bleecker Street)
Ben Cash (Viggo Mortensen) lives off the grid. Nestled deep in the woods, he and his family have rejected the trappings of American capitalism—until a tragic incident forces Ben and his children to venture out into a world they don't understand. Alternately poignant and thought-provoking, Matt Ross' SAG Award-nominated indie deserves your attention this holiday season:
"Florence Foster Jenkins" (Paramount Pictures)
Meryl Streep plays the worst chanteuse to ever perform at Carnegie Hall. What else do you need to know? (It may help to also know Hugh Grant has a lovely turn playing her supportive husband and manager, and the film's 1940s aesthetic has a glossy grandeur that must be seen to be believed.)
"Hidden Figures" (20th Century Fox)
The story of Katherine Johnson, Dorothy Vaughan, and Mary Jackson, the black mathematicians who helped NASA compete in the Space Race in the 1960s, are finally getting the big-screen treatment they deserve. Played by the terrific Taraji P. Henson, Octavia Spencer, and Janelle Monáe, respectively, these women provide enough inspiration to, well, launch a rocket into the sky. Watch the trailer now:
READ: "7 Major Studios' Awards Season Contenders"
"La La Land" (Lionsgate)
The golden age of Hollywood, with its tap dancing starlets and dazzling sets, is glimpsed through a modern-day lens in Damien Chazelle's dreamy "La La Land." Simultaneously an ode to Los Angeles and its struggling-artist inhabitants, the movie musical is among the year's most ambitious. And there's a reason you keep hearing about it: every inch of the endeavor, especially Emma Stone and Ryan Gosling, is full of infectious charm.
"Lion" (Weinstein Co.)
Garth Davis, along with stars Dev Patel, Rooney Mara, Nicole Kidman, and more, have brought to the silver screen the story of Saroo Brierley, the Indian-born Australian who, after being separated from his birth mother as a child, tracks his biological family down using Google Earth. If you're looking to get your heartstrings good and pulled, look no further than this beautiful, uplifting drama.
"Loving" (Focus Features)
Speaking of heartfelt true stories, Richard and Mildred Loving—and the Supreme Court decision that put their interracial marriage on trial in 1967—provide the basis of Jeff Nichols' searing drama. Starring Joel Edgerton and Ruth Negga as the couple, the film focuses on the quiet moments of magic that held the Lovings together, a bond so strong not even the state of Virginia could tear them apart. Pardon us while we grab the tissues:
Want to star in an awards-ready release? Check out our film audition listings! And for acting advice and exclusive videos, visit Backstage's YouTube channel!