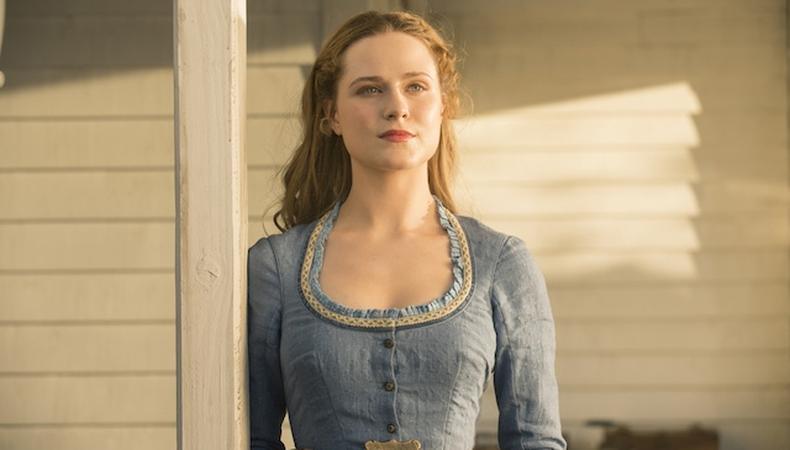 Jonathan Nolan and Lisa Joy Nolan's much-anticipated "Westworld" finally hit the small screen last night, Sunday, Oct. 2. As expected, the HBO series marks the arrival of a larger-than-life sci-fi epic jam packed with memorable characters, excellent turns from actors Ed Harris and Evan Rachel Wood (among others), and enrapturing action sequences that have emotional payoff to match.
For those not yet familiar, "Westworld" is pegged as a "dark odyssey about the dawn of artificial consciousness and the evolution of sin," according to HBO. In it, virtual reality and artificially intelligent androids come together to create Westworld, a near-future amusement park styled after the wild American west where for the right price, human men and women can live out their finest and darkest fantasies without real-world consequence. No real-world consequence, that is, until a software update from the park's founder, Dr. Robert Ford (Anthony Hopkins), causes the androids to become a little too human and they inexplicably become aware of their manufactured reality and begin thinking for themselves.
READ: "Your Guide to the New Fall TV Schedule"
Like the best of HBO's award-winning slate, "Westworld" packs a punch with provocative and entertaining prestige storytelling and is a fine addition to the artificial intelligence canon. To commemorate its buzzy premiere, we've rounded up five of our favorite A.I. ladies from years' past—you can even find one from "Westworld" on this list. The new series airs Sundays at 9 p.m.
Dolores Abernathy, "Westworld"
First on this list is none other than the face of "Westworld," Dolores Abernathy. As brought to life by Emmy nominee Evan Rachel Wood, Abernathy is the very first android created for the park. Her beauty and charm has her play the sweet southern belle archetype for Westworld patrons, but by episode's end, it's clear she may not be as sweet and innocent as she seems. Did you catch the fly slap heard 'round the world?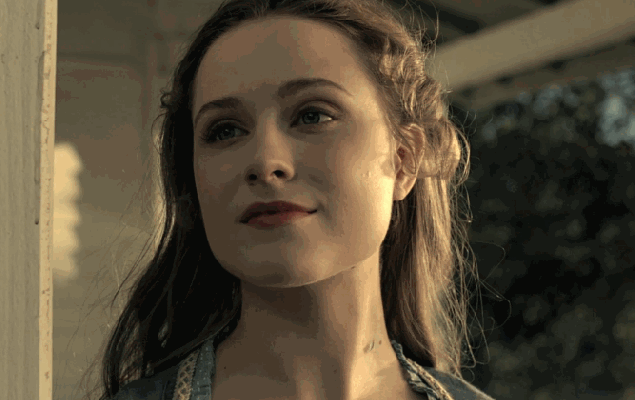 Ava, "Ex Machina"
Just when we thought we'd seen it all, Alex Garland's Oscar-winning "Ex Machina" quietly came along last year and singlehandedly reinvigorated the A.I. genre. It's in no small part thanks to its trio of performances from Domhnall Gleeson, Oscar Isaac, and especially Alicia Vikander as Ava. The role nabbed the actor one of two Golden Globe nominations that year, and she would go on to win the Oscar for "The Danish Girl." As the subject of a Turing test between her creator, Nathan Bateman (Isaac) and his employee Caleb Smith (Gleeson), Ava is not only alluringly beautiful, but sympathetic, misunderstood, and for all intents and purposes, human. Whereas "The Danish Girl" showcased Vikander's ability to be an emotional livewire, "Ex Machina" shows off her subtle control and stoicism to unforgettable effect.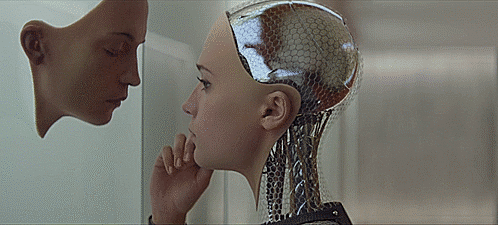 T-X, "Terminator 3: Rise of the Machines"
Kristanna Loken's next-gen terminator, T-X, was the first onscreen female terminator the James Cameron–helmed franchise had seen—and she did not disappoint! Armed with an arsenal of internal weaponry and a liquid metal exterior, this terminator from the future was the film's main villain, but the destruction she could incite with the flick of her finger was badass and exciting enough to keep any action junkie rooting in her corner.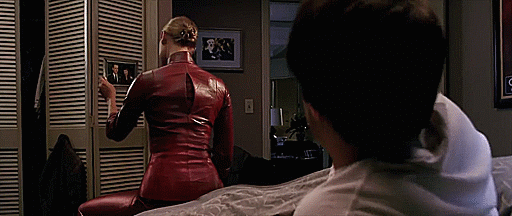 EVE, "Wall-E"
Introducing audiences to fan-favorite, butt-kicking female characters is by now old hat for Pixar, but EVE from "Wall-E" has to be one of our all-time favorites. Short for Extraterrestrial Vegetation Evaluator, EVE is tasked with finding vegetative life on Earth after humans all but destroy it and jump ship. On top of being a gun-wielding dame, she also gifts us with one of the cutest love affairs ever shown in theaters.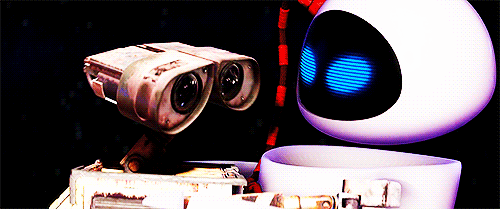 Samantha, "Her"
Scarlett Johansson gives one of the most transporting voice performances of recent memory as Samantha in "Her," the individually designed operating system set to fit the needs of Joaquin Phoenix's Theodore Twombly in love, intimacy, and companionship. Despite their relationship being doomed from the start, Samantha is entrancing and exciting for both Theodore and viewers alike.
Check out our film audition listings!
And for acting advice, visit Backstage's YouTube channel!