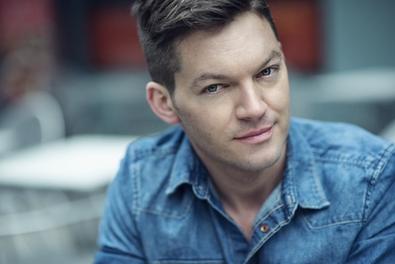 It's that time of year again. Back to school. That peaceful time when dads put their superhero capes on and moms put on their "momager" masks and race around frantically between their day jobs to drive their kids to and from school, help them with their hours of homework, race to their singing, dancing, and acting coaches/classes/performances, help them memorize lines, and juggle last minute commercial, voiceover, TV, film, and theater auditions. The kids are working as hard as they can, and the parents are working even harder. How does anybody stay sane and still do good work?
During the summer, most young actors have all the time in the world to work on their Disney and Nickelodeon auditions. The self-tapes are beautiful, well lit, relaxed, and confident. Your son or daughter is prepared, well rested, and even excited. But something changes when school begins. It's right around now that the quality of the work starts to wane a bit as the kids are spread thin and their patience is tested. Understandably, they are exhausted from waking up early, having tons of homework, lessons, and on top of that, trying to be memorized for these important auditions that always seem to come up the night before—not to mention all the extra curricular activities they have. The shaky iPhone self-taped videos make a triumphant comeback as you try to get in these auditions before the impending deadlines, sometimes begging your agents and managers for an extension at all hours of the night.
But it doesn't have to be this frantic. Here are some back-to-schools tips for parents of kid and teen actors.
Take a breath. There will always be more auditions. If your son or daughter sees how stressed you are, they will feel it too, which will get in the way of them giving their best audition possible. You are in this wonderful position where you are helping to fulfill their dreams, and that is a great gift, and they are lucky to have you. Never let them see you sweat.
Make it fun. This is so important. With all this craziness, these kids need to be enjoying the process. After all, what's the point? If it isn't fun for them, then save yourself a lot of heartache and quit. Seriously. So much of this business is out of their control (and yours). When a young actor is nervous and uncomfortable, it shows in the room. All a casting director wants to see is their wonderful outgoing personality and that only happens when a young actor is relaxed. At the end of the day, they have to enjoy doing it, and be doing it for the right reasons. It should be this wonderful hobby where they get to play different characters and entertain an audience. And if they book the job, great.
Manage their expectations. Avoid saying things like "This audition is really important," or "You need to do well on this one." Don't criticize them too much—especially in front of their coach or teacher. Young actors need confidence when they walk into the room, and need to feel open and free creatively. All this does is put unnecessary pressure on them, makes them more nervous, and they can't fully be themselves when they walk into an audition. They should be excited and focused, as if they are playing their favorite sport, and really want to win. No audition or callback should matter more than any other one. Of course it might matter more to you, but don't ever let them see that.
Make sure they are prepared. This is the biggest one. No excuses here. When their agent or manager gives them an audition, make sure they are as off book as possible, and show up on time. If they aren't, someone else will. A lot of the time these young actors are up against actors from the opposite coast, and the competition is fierce. It's about finding the right person for the job, and no casting director cares how tired they are or how much homework they have. If you are going to really give your son or daughter a good shot at booking a job, you have to make sure they know those lines backwards, forwards, and sideways, and can offer something different and unique, with strong choices. Agents and managers work very hard to get these auditions, and if they are lucky enough to be signed with one of them, they expect that the actors will go in and knock it out of the park. Every time.
Give yourself at least half hour to work on an audition. Treat it like homework. Schedule a time right before bed to work on the scene. Talk about it, rehearse it (don't coach), and talk about how the character feels in the scene, where he is, who he is talking to, etc. It's not just about knowing the lines, it's about knowing why the character is saying the lines, and what's happening underneath the lines. Work on it again the next morning. When you are in the waiting room, tell them to put the phone down, pause the Minecraft game, chill with the selfies, and focus on the scene, the circumstances, the moment before, and being relaxed.
Make sure they are rested. Sleep. Can't stress it enough. A lot of young actors yawn in the middle of their auditions, and when they are tired, they fidget, and are very unfocused. They need to be rested, active, and alive on camera, and that can only be done when they are calm, energized, and focused.
Learn to master the art of self-taping. Self-tapes are becoming more and more common, thus giving actors more power to make their auditions stand out. If you can't do it yourself, or they hate reading lines with you, go to a professional. A quick search on Google will give you advice on backdrops, three-point lighting, and framing. For more advice, read my recent Backstage article about regarding self-taping.
It's OK to pass on auditions. If you are spreading your kid too thin, and they are yawning at their auditions, and their work is suffering, then you have to pick and choose. Sometimes you just can't do it all, and that's OK. Your agent and manager want you to always do your best work. Quality over quantity. It's much better to have two amazing auditions than five mediocre, half-memorized ones. It's about having the casting directors remember you for future projects.
Good luck!
Like this advice? Check out more from our Backstage Experts!