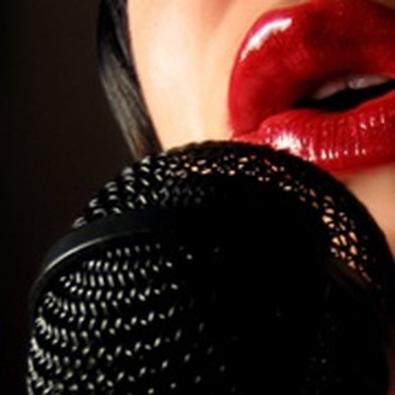 At a special gala on April 7, Back Stage will honor the recipients of its 23rd annual Bistro Awards, which cite 30 artists for outstanding excellence in cabaret and distinguished work in 2007.
Bistro Award winners have been recognized for the demonstration of the uniqueness of their art in numerous categories, honoring outstanding musicians, vocalists, duets, European songs, comic material, songwriters, and a variety of other performance art and music.
Veteran singer Marilyn Maye will be honored with the Bob Harrington Lifetime Achievement Award, previously given to Betty Buckley, Dame Cleo Laine, and Bobby Short.
The evening will feature performances from all Bistro-winning artists and shows. Back Stage Editor-at-Large Sherry Eaker will host the event, with comic Jim David and actress-comedienne Marilyn Sokol as guest emcees.
The Bistro Awards will be held Monday, April 7 at Gotham Comedy Club, 208 W. 23rd St. A champagne reception for the winners and Premiere ticket holders starts at 5 p.m.; the awards show starts promptly at 6:30 p.m. For more information and to purchase tickets, visit www.backstage.com/bistros; call (646) 654-5725, or email [email protected].
Founded in 1960, Back Stage is the leading source for inside information on the performing arts.
A complete list of winners is below.
Outstanding Musical Duo
Pinky Winters and Sir Richard Rodney Bennett
Outstanding Major Engagement
Tony DeSare
Outstanding Song & Dance Man
Jeffry Denman
Outstanding Characterization
Arnaldo!
Unique Artist
Poor Baby Bree
Outstanding Theme Shows
"Kabarett Fête," produced by Karen and Rob Kohler
"Lavender Songs: Queer Berlin Cabaret From Weimar to Hitler," conceived and performed by Jeremy Lawrence, directed by Jason Jacobs.
Outstanding Special Musical Material
"I'm Not doing My Cabaret," lyric by Jason Graae
Outstanding Musical Comedy Number
Melanie Adelman and Ellie Dvorkin's "Fagnet," music by Noah Diamond and Amanda Sisk
Outstanding Recording
Linda Kosut's "Long as You're Living"
Outstanding Theme Show
Greg Purnhagen's "Babalu-Cy!," director Leonard Peters, musical director David Cook
Outstanding Musical Comedy Performer
Christine Pedi's "Great Dames"
Outstanding Vocalists
Bryan Batt
Marianne Challis
Stacy Sullivan
Outstanding Debut
Jonathan Whitton
Outstanding Revue
"When the Lights Go On Again," conceived, written, and directed by Bill Daugherty, produced by Max Weintraub
Special Awards
Bart Greenberg, Any Wednesday series at Barnes & Noble
Ronny Whyte, Midtown Jazz at Midday series at St. Peter's
Ira Eaker Special Achievement Award
Gabrielle Stravelli