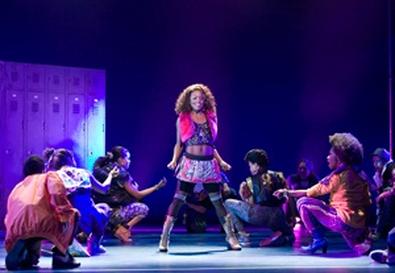 In 1998, Back Stage for the first time honored Southern California's best theater actors, directors, writers, and designers. Fourteen years later, the Los Angeles–area theater scene is the nation's most prolific—and Back Stage continues its tradition of singling out the best of the best. Among the 15th annual Garland Award winners are artists who are well-known to theatergoers across the country and others who have just begun to make their mark on Southland stages. Back Stage is proud to present the full list of Garland recipients here and to introduce our readers to one winner who epitomizes everything that's great about the world of 99-Seat theater in L.A.: actor-playwright John Pollono, whose play "Small Engine Repair" has earned three Garlands.
This year's recipients were chosen by our devoted L.A. theater critics—Jeff Favre, Hoyt Hilsman, Travis Michael Holder, Amy Lyons, Eric Marchese, Dink O'Neal, David C. Nichols, Neal Weaver, and Jennie Webb. The selection process was overseen by Les Spindle, Back Stage Editorial Associate, L.A. Theater.
Back Stage congratulates the winners and looks forward to continuing the tradition of celebrating all the important work that takes place night after night in one of the world's greatest theater towns.
PRODUCTION
"The Cripple of Inishmaan," Center Theatre Group and Druid and Atlantic Theater Company at the Kirk Douglas Theatre
"God of Carnage," Center Theatre Group, Robert Fox, David Pugh and Dafydd Rogers, Stuart Thompson, Scott Rudin, Jon B. Platt, the Weinstein Company, and the Shubert Organization at the Ahmanson Theatre
"Jerry Springer: The Opera," The Chance Theater
"Small Engine Repair," Rogue Machine at Theatre/Theater
PLAYWRITING (world premiere or Southern California premiere)
Tom Jacobson, "House of the Rising Son," Ensemble Studio Theatre–Los Angeles at the Atwater Village Theatre
John Pollono, "Small Engine Repair," Rogue Machine at Theatre/Theater
ADAPTATION
Jeff Whitty, "Bring It On: The Musical," Center Theatre Group at the Ahmanson Theatre
MUSICAL SCORE (world premiere or Southern California premiere)
Amanda Green (lyrics),Tom Kitt (music), and Lin-Manuel Miranda (music and lyrics), "Bring It On: The Musical," Center Theatre Group at the Ahmanson Theatre
Stewart Lee (lyrics) and Richard Thomas(music and lyrics), "Jerry Springer: The Opera," The Chance Theater
David Lindsay-Abaire (lyrics) and Jeannine Tesori (music), "Shrek the Musical," DreamWorks Theatricals, Neal Street Productions, and Broadway/LA at the Pantages Theatre
DIRECTION
Trevor Biship, "Jerry Springer: The Opera," The Chance Theater
Sean Branney, "The Crucible," Theatre Banshee at The Banshee
Gates McFadden, "House of Gold," Ensemble Studio Theatre–Los Angeles at the Atwater Village Theatre
Michael Michetti, "House of the Rising Son," Ensemble Studio Theatre–Los Angeles at the Atwater Village Theatre
Matthew Warchus, "God of Carnage," Center Theatre Group, Robert Fox, David Pugh and Dafydd Rogers, Stuart Thompson, Scott Rudin, Jon B. Platt, the Weinstein Company, and the Shubert Organization at the Ahmanson Theatre
PERFORMANCE IN A PLAY
Patrick J. Adams, "9 Circles," Alicia Adams and Jessica Hanna, Bootleg Theatre
Sam Anderson, "Blackbird," Rogue Machine at Theatre/Theater
Gigi Bermingham, "Hermetically Sealed," Katselas Theatre Company at the Skylight Theatre
Sandy Martin, "A House Not Meant to Stand," Fountain Theatre
Jacqueline Wright, "House of Gold," Ensemble Studio Theatre–Los Angeles at the Atwater Village Theatre
PERFORMANCE IN A MUSICAL
Lesli Margherita, "Kiss Me, Kate," Reprise Theatre Company at the Freud Playhouse
Sahr Ngaujah, "Fela!" Center Theatre Group at the Ahmanson Theatre
Lisa O'Hare, "Cabaret," Reprise Theatre Company at the Freud Playhouse
Ryann Redmond, "Bring It On: The Musical," Center Theatre Group at the Ahmanson Theatre
ENSEMBLE
"God of Carnage," Cast: Jeff Daniels, Hope Davis, James Gandolfini, and Marcia Gay Harden; Center Theatre Group, Robert Fox, David Pugh and Dafydd Rogers, Stuart Thompson, Scott Rudin, Jon B. Platt, the Weinstein Company, and the Shubert Organization at the Ahmanson Theatre
"Small Engine Repair," Cast: Jon Bernthal, Josh Helman, John Pollono, and Michael Redfield; Rogue Machine at Theatre/Theater
SOLO PERFORMANCE
Charlayne Woodard, "The Night Watcher," Center Theatre Group at the Kirk Douglas Theatre
CHOREOGRAPHY
Molly Alvarez, "A Christmas Westside Story," Troubadour Theater Company at the Falcon Theatre
Andy Blankenbuehler, "Bring It On: The Musical," Center Theatre Group at the Ahmanson Theatre
Marcia Milgrom Dodge, "Cabaret," Reprise Theatre Company at the Freud Playhouse
Bill T. Jones, "Fela!" Center Theatre Group at the Ahmanson Theatre
MUSICAL DIRECTION
Christy Crowl, "Cabaret," Reprise Theatre Company at the Freud Playhouse
Eric Heinly, "A Christmas Westside Story," Troubadour Theater Company at the Falcon Theatre
David O, "The Cradle Will Rock," Blank Theatre Company at the Stella Adler Theatre
Dave Pepin, "Bring It On: The Musical," Center Theatre Group at the Ahmanson Theatre
Mike Wilkins, "Jerry Springer: The Opera," The Chance Theater
SCENIC DESIGN
Brian Sidney Bembridge, "The Elaborate Entrance of Chad Deity," Geffen Playhouse
Michael Ganio, "A Raisin in the Sun," Ebony Repertory Theatre at the Nate Holden Performing Arts Center
Jim McLaughlin, "A House Not Meant to Stand," Fountain Theatre
LIGHTING DESIGN
Paule Constable, "Les Misérables," Cameron Mackintosh and Center Theatre Group at the Ahmanson Theatre
Jared A. Sayeg, "Cabaret," Reprise Theatre Company at the Freud Playhouse
COSTUME DESIGN
Kate Bergh, "Cabaret," Reprise Theatre Company at the Freud Playhouse
SOUND DESIGN
Mikhail Fiksel, "The Elaborate Entrance of Chad Deity," Geffen Playhouse
Casey Long, "Jerry Springer: The Opera," The Chance Theater