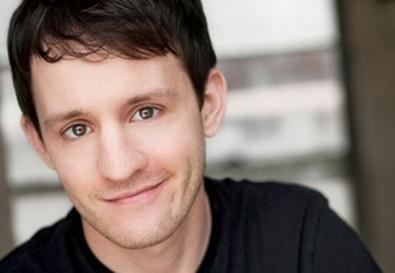 Nick LaMedica, an actor who was the subject of a "
Who Got the Part
" column in the pages of Back Stage last year, has been cast in the first national tour of "War Horse," winner of the 2011 Tony Award for Best Play. He announced the good news on his
Facebook page
on Feb. 20.
The actor attended Equity principal auditions for "
War Horse
" in October as an Equity membership candidate. During several rounds of callbacks that stretched into January, he read for multiple roles in the show, worked on scenes with a coach, and attended a puppetry workshop to learn how to bring the production's complex horse puppets to life. LaMedica learned in late February that he will be one of the puppeteers playing "Joey," the central horse character, as a foal. He will also be featured in the ensemble, in addition to understudying Albert and Billy.
"It was such an amazing experience to be backstage at Lincoln Center and working in their rehearsal spaces," LaMedica says. "That alone was a dream come true! In the last year, I've worked my way into the EMC program, gotten the opportunity to work with some incredible artists, and now I'll be joining Equity and going on an amazing national tour—all things I wouldn't have had a chance to do if I didn't stand out there at 6 a.m. in the cold to get seen."
Rehearsals begin in late April, and the tour opens in Los Angeles in June. LaMedica is immersing himself in the story in preparation. In addition to reading (and re-reading) the script, he is researching the creation and adaptation of the piece from Michael Morpurgo's novel of the same name, and also familiarizing himself with the work of the
Handspring Puppet Company
, which designed the production's actor-operated horse puppets. The play is set in England, France, and Germany during World War I, so the actor intends to learn more about the history and dialects of these regions, as well.
"Next month I'll be spending time at a family friend's stable so I can learn to ride, train, and care for horses," he adds. "There is a lot about this world that I want to know and understand as much as possible before we get underway."
LaMedica says that although he had not seen the show before his first audition, he knew that he wanted to be a part of the acclaimed production. "There are several roles in my age and type range," he says. "It was a great opportunity to be seen by Lincoln Center's casting office, and it won the Tony. As soon as I started reading sides, I realized how badly I wanted to see it and be a part of it. During my callback process, I took myself to see the show a few times from different angles, so I could absorb as much as possible. It wasn't cheap, but it was a worthwhile investment."
Read more about Nick LaMedica on BackStage.com
.