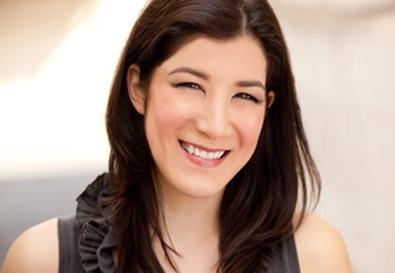 Back Stage reader
Lynn Craig
, who was the subject of a
"Who Got the Part?" column in 2008
when she was cast as a swing in the national tour of "Cats," will soon be sharing the stage with Constantine Maroulis ("Rock of Ages") and Andrea McArdle ("Annie") in the world premiere of "Lost in Love," a new musical based on the songs of Air Supply.
"What could be more fun than going to work every day and singing songs like 'All Out of Love' and 'Even the Nights are Better' at the top of your lungs with other fantastic performers?" Craig asks.
In "Lost in Love," a man and a woman must choose to follow tradition or live for love as royalty and emerging American wealth collide in early 1900s England. Craig is originating the role of Margo, a young American heiress and hopeless romantic who is caught in a love triangle between a merchant named John Wilson (Justin Matthew Sargent) and Eduardo, an Italian prince (Maroulis).
After her initial audition, where she performed a rock song and Air Supply's "All Out of Love," Craig sang with Sargent and Maroulis at callbacks. Grammy-winning Air Supply guitarist-songwriter Graham Russell, who is writing four new songs for the musical, was also in the room.
Craig admits that aside from their radio hits, she was not familiar with much of the 1980s soft rock duo's material. "But during the audition process I took some time to really listen and get a feel for the vibe and style of their music," Craig says. "Now that I'm cast, I will actually avoid listening to them too much so I can style the songs to my character first, rather than overly imitate their version. Since this is brand new material, I have a great deal of freedom in how to craft the character, which is always both a treat and a challenge."
Rehearsals for "Lost in Love" begin this week, and a staged reading will be performed on Monday, April 23 and Tuesday, April 24 in New York City.
Since touring with "Cats," Craig has appeared in regional productions of "Avenue Q," "The Marvelous Wonderettes," and "The King and I" (starring Lorenzo Lamas), as well as the world premiere of "
The Legend of Julie Taymor, or The Musical That Killed Everybody
" at the New York International Fringe Festival in 2011. She got married last year after meeting her husband on the "Cats" tour; he currently plays bass in the "Mamma Mia!" national tour. Craig will earn her Actors' Equity membership card this summer.
Read more about Lynn Craig on BackStage.com
.