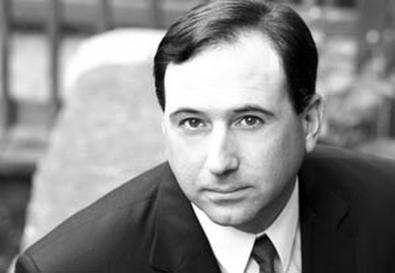 Back Stage reader Robert Sciglimpaglia is one of an estimated 100 million people who will be watching the Super Bowl on February 5, but like many viewers, he might be more interested in the commercials than in the game between the New York Giants and New England Patriots. That's because the Norwalk, CT-based actor is starring in one of them.
"I did an off-Broadway play in June of 2011 and it was Jamie Kehoane, who plays my wife in the ad, who recommended me for the part in the commercial," Sciglimpaglia told Norwalk newspaper "The Hour" last week. They shot the ad without knowing if it would ever be seen.
In the ad, a new grad mistakenly thinks a yellow Chevy Camaro parked outside the family's home is his graduation present. He ignores the mini dorm refrigerator on the front lawn, and instead celebrates with friends and strangers around what is actually the neighbor's new car. Sciglimpaglia plays the boy's calm and stoic father.
Twenty-six-year-old Long Island director Zach Borst created and submitted the spot, "Chevy Happy Grad," to Chevrolet's Route 66 Super Bowl Contest. He beat nearly 200 independent filmmakers around the world to be selected to air during the broadcast this weekend.
"We asked filmmakers to depict life's journey and how Chevrolet is there along the way," said General Motors Global Chief Marketing Officer Joel Ewanick in a statement. "When I saw Zach's spot, I had to laugh, because the situation is something many families can relate to – expectation and reality. 'Happy Grad' clearly shows the passion that Chevrolet elicits."
Sciglimpaglia is a professional actor and voice over artist, but he was a lawyer for 15 years before he decided to pursue an acting career. In 2009, he was cast as a defense attorney in New York's John Jay College of Criminal Justice after reading the casting notice in Back Stage. He continues to advise clients at his law office in Connecticut, and he was also recently cast in a new Discovery ID Channel series, "Scorned: Love Kills," as prosecuting attorney Eric Everson.
"I am ecstatic," Sciglimpaglia posted on his
Facebook page
after learning that the commercial had been chosen. "So surreal that [a] little piece we shot on the quiet street corner on that day in September ends up on national TV! Never would have thought it, ever! You just never know."
A preview of the commercial aired during the NFC Championship game on Fox on January 22. Watch the spot below.
Read more about Sciglimpaglia on BackStage.com
.