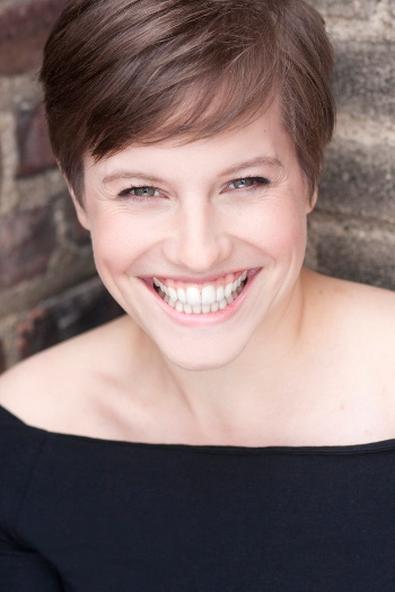 Katie Skawski used Backstage to get cast in Mac-Haydn Theatre's summer season, which included productions of "Sweeney Todd," "Anything Goes," and more. She recalls the imperfect audition that landed her the gig and how she's learned to redefine success.
'Perfect' auditions don't exist.
"I missed my entrance [at this audition]. I think it shows that there is no such thing as a perfect audition. Just that simple acknowledgment gives me the permission to laugh off missed notes, missed entrances, trips, and awkward hellos—all things I've done more than once in audition rooms."
Redefine success.
"Do not stand for the status quo. You will fail a lot, but you have to find success in the failure. Outside of theater, success is more tangible, but within the performing arts we have to see success in individual accomplishments. Always look at failure as growth."
There's liberation in bold choices.
"There's freedom in making choices, even if they make you feel uncomfortable. Sometimes the choices don't work in the room. But sometimes there's that beautiful shift of energy where you can tell the casting team is intrigued and pleasantly surprised."
Roles for women in theater are improving—but have a long way to go.
"I love the imperfect and flawed female character, rather than the ingénue or the comedic sidekick. I think we're seeing more and more musical theater writing that is geared toward dynamic women, although I still think we have far to go for the perception of women in musical theater. I also think there are female characters in the classical repertoire who are typically cast as the delicate woman who needs to be saved by a man but are written with more strength than casting sometimes gives them credit for."
Sync your gadgets to Backstage.
"Connecting Backstage with my iCalendar on my phone was the best thing I ever did. In two seconds I can log an audition and set up reminders. I personally show up to auditions more than I submit so it keeps me accountable."
Backstage has been a relationship-builder.
"[Through Backstage], I actually found an audition coach that I worked with for three years and was an integral part of building my confidence to audition and building a book that really showcased who I was. I also met one of my best friends through her classes, and she's what I like to call my 'audition buddy.' We sign each other up and buy coffee and provide emotional support for auditions."
Success is more than booking gigs.
"I think success for every person is going to be different. For me success is, 'Do I feel healthy?' and, 'Am I artistically fulfilled?' Sometimes both of those are yes, and I'm not currently employed by a theater or working in the arts. Success comes when you have confidence in yourself. Also, don't exhaust yourself. In NYC, it's so easy to always go somewhere and do something. If you're exhausted, you're not going to do your best work. Be smart about your time. Better to go out for one project you truly care about than go out for 10 projects you don't."
To see your success story in print, tweet @Backstage using the hashtag #IGotCast.
And if you haven't yet been cast, check out our audition listings!