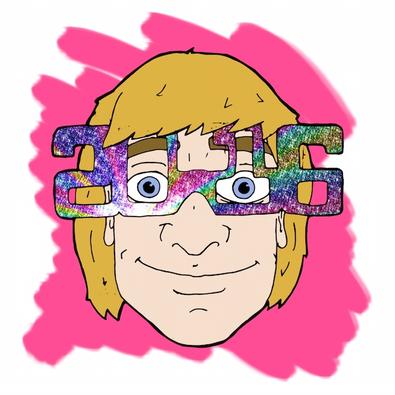 New year, new you! This is a great time to reset your career goals, and as industry professionals spanning various areas of the business, our Backstage Experts know what tools actors need to succeed. That's why we knew they'd be the perfect group to ask the following question:
What New Year's resolutions will help actors succeed in 2016?
Here are 15 resolutions to set you up for a prosperous new year!
(And if you missed the last installment of this column (and didn't get what you wanted for the holidays), check out "15 Great Stocking Stuffers for Actors" and see how to get your acting questions answered at the bottom of this article!)
Paul Barry, L.A.-based acting teacher and founder of Acting 4 Camera
When was the last time you made a resolution to do something radically positive in your life? If it was last year around this time then please read my thoughts in "7 Honest Resolutions Worth Making."
Declan Donnellan in "The Actor and the Target" speaks of "concentration versus attention." By concentrating on one specific outcome we may overlook experiences along the way that could help us get there another way. Sometimes the seemingly random occurrence is better than our original goal.
I find focusing on how I want to be infinitely more useful than focusing on what I want to possess. "Integrity above all," "get better every day," and "you are deserving" are all mantras I have had written at various times on cards above my desk. They guide me in a positive way, but don't blind me to specific experiences in the way that, "I want to play a lead in a 'Star Wars' film" might.
If you'd like to make a resolution, choose not what you want, but what you want to be.
Joanne Baron and D.W. Brown, L.A.-based acting teachers
A New Year's resolution for an actor to succeed in 2016 would be for them to seriously reflect and identify a single obstacle that they have avoided dealing with or working on—whether it's an accent they need to reduce, a fitness regime they need to start, or an Alexander Technique class they need to take. Everyone has something that is nagging them in the back of their mind that they just haven't really worked to overcome. Make this year the year to tackle that thing. This new year, make your weakness your strength!
Risa Bramon Garcia and Steve Braun, The BGB Studio
Stop resolving and start doing! The key to success in making any resolutions is to have a plan of action. A map and calendar of what you're going to do to actualize your dreams. It's likely you've tried to start the year with the resolve to lose 10 pounds, exercise three more times per week, cut out sugar, find ways to "network," and by Jan. 17, it's all gone down the tube. Try setting goals with a clear and specific practice in place. Not only will you define how exactly you might do it, you can also create a creative and enjoyable process. So create a ritual. Give yourself a simple three-week goal of daily practices. Before you know it, a goal is amazingly achievable and new routines emerge. Be accountable to yourself by doing what makes you happy, what stirs you deeply. Don't be afraid of your hunger for it, whatever it is. The aching is already there, so see what happens when you grant it power and set it free. The reward and success are in the doing, and your resolutions become your reality!
Marc Cartwright, L.A.-based headshot and editorial photographer
A great resolution that I made for myself a few years ago was to do five things for my career a day. Big or small. You could browse the latest issue of Backstage or Variety for helpful career insight. You could reach out to one industry professional that you've been meaning to contact. At least one of the five tasks should be challenging for you. You'll be surprised at what you uncover over time.
Cathryn Hartt, founder of Hartt and Soul Studio
New Year's Day is a great time to turn your dreams into goals.
1. First, make sure you really know what you want. Take time in a quiet, uninterrupted spot to get in touch with what is truly important to you. If you start going after a dream, you just might get it so make sure it's a dream that you really want. I, personally, like to ask for the "optimal" instead of specifics (optimal love, work, happiness, prosperity, home, support, health, fulfillment, etc.). Put everything that is important to you on this list and look at it frequently.
2. Now, turn that dream into reality by planning a six-month goal and the weekly steps you must take to achieve it.
Kate McClanaghan, L.A.-based casting director
I don't recommend you wish for just one audition, one job, one agent—don't wish for one of anything. Strive for abundance. Otherwise, and I have no idea why this is, I simply know it to be true—you will only get one audition, one job, one agent, and so on. Instead, resolve to create an ongoing career for yourself marked by many auditions, both good and not-so-hot; many jobs, both remarkable and ridiculous. And multiple agents, colleagues, and cohorts who will effectively support and assist you in achieving a body of work you can honestly be proud of. I wish this for you every day of the coming new year, and every year to come! May your path be as extraordinary and unlimited as you and your imagination can bear. This is how you create anything, including your career. It requires a continued effort and plenty of it. Give yourself plenty of room to make a wonderful mess of things!
Anthony Meindl, L.A.-based acting coach
Resolve to fall in love with the process! We come out here with dreams of Oscars and Emmys, our names on a trailer, and buying groceries wearing a ball cap and sunglasses indoors at night while TMZ records you on a camera phone, because stars are just like us, dammit! OK, maybe not that last one, but you get the idea. The process of getting to your goals—the auditioning, the showcases, the workshops, the mailings no one reads but you have to do, and your seventh round of headshots this year—we mostly see all this as the grind, the long slog to the top, something to suffer through! No! This is your life now, not some shiny future over which you have no control. Love the little things you do every day for yourself and your career and release yourself from the burden of results. So resolve to fall in love with the process every day, and success won't be something passive that you might someday have, it will be what you already do.
Joseph Pearlman, L.A.-based acting coach, founder of Pearlman Acting Academy
Actors need to get that anything capable of being accomplished can be done, including launching a successful acting career. Stop undermining yourselves by dreaming up obstacles to your success. Memorizing lines, not having a reel, no representation, no major credits, etc. These are all bullshit excuses for delaying your career a day longer. Our actors get that nine-tenths of the performance is the personality of the actor. If you can truly fathom that 90 percent of the heavy lifting is already accomplished, then you're going to have the best year ever.
Jackie Reid, manager, and owner of L'il Angels Unlimited
One resolution that would help actors succeed in 2016 would be to check and update their casting profiles once a month. Do you have a new credit? Have you taken a class or a workshop? Have you learned something new? Do you have any new pictures?
If you are the parent of a young actor, you can add all of the above plus update their current sizes.
This will take about 15 minutes a month and ensure that when your reps are submitting you, they are sending out the most current and viable information possible. Because we all want you to book in 2016!
Jessica Rofé, founder and artistic director of A Class Act NY
As an acting coach for young performers and the artistic director of an award-winning acting studio for kids and teens, I would suggest that all young actors do their due diligence and follow up with every casting director they audition for. Send a clever note with a picture! Let the casting director know what you're up to! Marketing yourself is also part of your job as an actor, even if you're still just a kid! Hint: Parents, help your kiddos out! Don't miss out on an opportunity to remind casting directors about your adorable and talented little star!
Erika Shannon, founder of Don't Dodge the Dance Call
Resolve to be more generous.
As performers, we have to be vain, maintain a killer self-care regimen, and look and feel our best. So we spend a lot of time thinking about ourselves, and that is totally OK and necessary. However, the truly successful actors are the artists who listen during a scene, and who give attention onstage instead of volleying for it. The breathtaking dancer gives heart and soul in every gesture. Think of this saying: "What you give is what you get." Give freely. Give attention, support, money, treats, compliments. Share monologues, sheet music, and audition tips with newbies. There is enough for everyone, and the sooner we change our focus from lack to abundance, the sooner we all succeed.
Bret Shuford, NYC-based actor and the Broadway Life Coach
I would suggest making a resolution to focus on adding value to all of your relationships. Are you only asking your reps, casting directors, and others how they can serve you? Start to ask yourself how you can serve them? When someone says they have booked/are working on a project, simply say congratulations, and restrain from asking how you can be a part of it (at least in the moment). Find ways of giving to people instead of only trying to get, then watch how freedom begins to appear in your life.
Douglas Taurel, NYC-based actor-producer
I don't necessarily believe in New Year's resolutions, but I do believe in goals. The one goal I would suggest is to double your effort in 2016. Effort is the great equalizer in today's world and in our business. Those with the highest effort output usually win. And one task for each month to help increase your effort for the year would be to wake up twice a month at 4:30 a.m. to either work on your body, your mind, or your career.
Ben Whitehair, L.A.-based actor
When I moved to L.A. I replaced "resolutions" with an "Annual Review + Action Plan." I have found it very supportive to look both forwards and backwards. Every holiday season I spend about 10 hours looking back at the previous year. What worked? What didn't work? What were the major themes, takeaways, and lessons for the year?
Then, I spend dozens of hours setting goals and an action plan for every domain of my life in the coming year. I discovered that for me, resolutions without an action plan weren't very likely to succeed. However, when I create an in-depth action plan for my entire life, I'm able to get specific in ways that have dramatically improved my results.
If you're interested in conducting your own annual review, I've created a free template document you can download on my website.
Ryan R. Williams, L.A.-based on-camera coach, founder of Screen Actors System
Watch more great movies. Even better if you see them in a theater on opening weekend. Pay attention to the audience reaction. This will help you calibrate your own choices against what is popular with audiences currently. It may sound like a "sell out" move, but I find that if I don't stay in touch with the multiplex, my sensibilities tend to become a bit obscure. It's a way of connecting to the inspiration that brought you here. It's an added bonus that it will improve your ability to network. If you are a current movie buff you will never run out of things to talk about with the filmmakers you meet. We're all movie buffs. The holiday season is the best time to do this. You have downtime and all the Oscar contenders are in release.
Have a question? Message us on Facebook or tweet @Backstage.
Want to be more involved in the Backstage community? Become a subscriber here!

The views expressed in this article are solely that of the individual(s) providing them,
and do not necessarily reflect the opinions of Backstage or its staff.