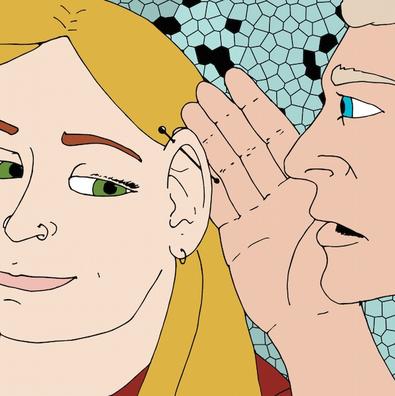 Our Backstage Experts are acting teachers, coaches, casting directors, actors themselves, and everything in between. Having been in the industry for decades, they've learned plenty, but there are still things they wish they knew before their careers began. So we asked them:
What's one thing you wish you'd known before you started in the industry?
Here are answers from 14 industry professionals!
(And if you missed the last installment of this column, check out "15 Performances All Actors Must See" and see how to get your acting questions answered at the bottom of this article!)
Greg Apps, Sydney-based casting director for over 35 years
As an actor, when I received the sides for an audition, it was my only link to the character. I placed so much importance on the words on the page, the scene directions, the actions of the character—I thought audition success was driven by accurately recreating these pages. Now, as a casting director, on audition day, I see the same lines again and again. If your goal is to deliver them exactly as the punctuation and actions dictate, then I will start to yawn. I yearn for actors to arrive in the room and deliver their version of the character—their unique take on this role, rather than obediently delivering a copy of the writer's version of the character. Your audition is your chance to shine as an individual and to deliver your unique version. A version that you own. To strive for perfection is a recipe for failure.
Paul Barry, L.A.-based Australian acting teacher
I began acting at age 12, continued through university, and rounded it off with a three-year acting program, finishing at age 20. In all that time and in the years since, I have heard a lot about what was subjectively right and wrong, but I believe a third option is rarely mentioned at all.
Despite treasuring the information I absorbed in that time (and since), I wish I had known that everything actors do is OK. Whether "right" or "wrong" according to the various teachers, techniques, and coaches out there, your choices are all a valid and a necessary part of growing, learning, and becoming more rounded as artists.
Mistakes are welcome, misfires are fun and invaluable learning lessons, and even occasional overconfidence should be as welcome as a teenager trying out hilarious fad fashions and social causes to see where in the world he or she will ultimately fit.
Though we may laugh years later at what we did in our youth, we should never regret it, for it made us who we are today.
Tracy Byrd, L.A.-based casting director
The one thing I wish I'd known before I started working in the industry is nothing. Every mistake, every push, every fumble, and every setback was a set up. They all motivated me to the next step. I'm glad that I'm here, and the way I got here is perfect in its imperfection.
Marc Cartwright, L.A.-based headshot and editorial photographer
When I was acting, before I started on the production side of things, I wish I had known how many factors are involved when choosing talent for a particular project. I certainly wouldn't have taken rejection so personally. I once saw a producer (who I was assisting on a national commercial) fire an actor simply because her nephew alerted her that he was coming into town and she wanted him to have the job.
David Patrick Green, founder of Hack Hollywood
One thing I wish I knew before I started is that there is no way to try to copy others and duplicate their success. Everyone's path is unique and what makes us unique is what will make us successful. Acting is not about acting. It's about being...yourself...in different situations. If you know which situations you are believable in and let the right people know, the industry will beat a path to your door.
Cathryn Hartt, founder of Hartt and Soul Studio
That's easy! I wish I'd known that it was an "industry." I love acting and have performed since I was a child. I just kept acting doing whatever I could all the time as an actor because I was happy doing any acting. I was in la-la land in my artist world, and it never occurred to me to do it like a business.
Oh sure, I killed it on auditions. I worked a lot. I was happy just doing that. But I didn't get how much an actor needs to also be a business person. I really didn't get that you need to market yourself full time and hire PR people and actively hustle even though you have a manager and agent.
I didn't get that we are two people: an artist and a business person. I get it now. Learn from my mistake!
Anthony Meindl, L.A.-based acting coach
You can make anything, anywhere, anytime. There is no central axis of power anymore, no big scary gatekeeper who can prevent you from acting and creating content.
Joseph Pearlman, L.A.-based acting coach
Success is always self-created. I learned very quickly that waiting for someone else to create my success as the leader of a thriving acting school would be a certain recipe for failure. The only way to ignite a truly awesome career is to do it oneself.
Never put your career success in the hands of another person, particularly agents and managers, and stop waiting for opportunities to fall into your lap—they never will. Any meaningful success will always need to start with you creating your own opportunities first.
I wanted more meaningful experiences as an acting coach, so I created my master class—a melee of successful artists, celebrity clients, and emerging actors and writers. The achievements of this class reinforce themselves and breed more accomplishments, helping me to create a thriving community of elite actors. My success as an acting coach continues to revolve around the idea of created opportunities in that I help students achieve their goals: launched careers, booked roles, awards and nominations, and irrefutable acting breakthroughs in every class.
Jackie Reid, manager, and owner of L'il Angels Unlimited
I wish I knew how much joy this job would bring me and the talent that I represent. I would have started sooner. I've been a manager for 23 years now. Prior to this, I ran a private car service in Riverdale, New York. I went to work every day and did my job and enjoyed the people that I worked with, but I never had that sense of satisfaction and felt so rewarded by doing my job like I do now. The feeling I get when I call a client with a booking is indescribable. It's not uncommon for actors to burst into tears of joy when receiving news of a booking. There are tons more people contributing vastly more important things to society like doctors, police officers, firefighters, teachers… the list goes on and on. But in my own little way, I bring joy to people and help them make their dreams come true. I am truly blessed.
Jessica Rofé, founder and artistic director of A Class Act NY
One thing I wish I knew before starting work in this industry is that there is a lot of time waiting around in between jobs. Be patient, and another job will come down the pike. If patience isn't your strong suit, then this may not be the industry for you. Being an actor requires you to do a fair amount of waiting.
Mae Ross, founder of 3-2-1- Acting Studios
I wish I had known how much money (in my early career) was needed to promote myself. I loved my career then. I got to sing, dance, act, model, and enjoy many, many fulfilling experiences. However, if I had the chance to do it over again, I would have saved more money before I moved to Los Angeles. The more capital you have, the more resources you can utilize to launch your career. With your savings, you can secure the best headshot photographers, acting classes, web designers, social media consultants, private coaches, talent showcases, and more. Good luck out there!
Helenna Santos, founder of Ms. In The Biz
I didn't want things to take time. I was incredibly impatient. I wanted "success" to come quickly. But now, I've realized that time is a precious gift, and that it's important to enjoy every moment you can. Things in this business move at the pace they need to move, which is sometimes so fast you can't keep up, and other times super slow. It's not something that can be controlled, so enjoying the journey (as cliché as that sounds) is really what's most important. And for me, I'm now loving the time that some things are taking in my career. It's giving me the opportunity to really take it all in, become great at what I do, and see the magic in the little moments and victories.
Ben Whitehair, L.A.-based actor
I wish I'd have been given a full understanding of what the daily life of a performer looks like if you want to do it professionally, and that "being an actor," as a profession, means auditions, marketing, networking, class, pitching, self-producing, etc.
I now understand why they say, "It's a marathon, not a sprint," and how imperative it is to enjoy the journey. As I have studied the career paths of so many actors, I've learned just how much this is a business just like any other. This is empowering for me. There isn't some nebulous, magical, hidden secret to success. Being a good person while putting forth tremendous effort over time really does pay off.
Ryan R. Williams, L.A.-based on-camera coach, founder of Screen Actors System
I wish I had known that it was all going to work out. I can vividly recall the despair of the early days when I first moved to L.A. I felt it at night and couldn't sleep sometimes. I thought, What if I fail? I came from a middle-class American world and it was very easy living. I was directing regional commercials back home, but for a couple years it seemed like making a life as a film director in Hollywood was impossible. I had concerns that I would remain penniless and alone, never having had the opportunity to direct anything again.
When you first start out in show business, you are lost at sea. It would have been nice to know that I was going to hit land someday, even hit pay dirt a few times. It would have been nice to know that I would marry the woman of my dreams (I did), earn a handsome living directing films (three so far), and never have to work a day job in L.A. (unless uncredited rewrites count).
But maybe that awareness would have cost me my edge. I think most of the things I didn't know when I started out were helpful. Knowing this industry can create limiting beliefs. I am producing a television series right now with several students from the acting class I teach. I know very little about the politics of the TV game. I think that helps in some ways. It makes you brave. I'll ask for anything. And sometimes I don't want to know the answer just yet.
Have a question? Message us on Facebook or tweet @Backstage.
Want to be more involved in the Backstage community? Become a subscriber here!